Hi, my name is Max and I am Canadian and Serbian citizen, ham radio operater living in Vancouver British Columbia, Canada, and Niš, Serbia. I am for implementation of democratic values, freedom of speech and spreading of ham radio, antenna, radio electronics, safety and emergency knowledge and cooperation in Europe, Balkan and Mediterranean. Also I am promoting communication, by using new social media platforms, use and understanding of English language, and creating sustainable economic development. I am speaking English, Serbian, Slovenian, Bulgarian, Croatian, Russian and believe that most ham radio operators can easy upgrade language skills and become truly universal ambassadors of peace and cooperation between cultures and nations ...
Породични приручник за понашање у ванредним ситуацијама! Porodični priručnik za ponašanje u vanrednim situacijama! Family handbook for emergencies! Аварийный справочник для семьи!
Space Station Message of Peace to Humanity,Космическая станция послание мира для человечества,Космичка станица, порука мира човечанству из свемира
Serbian Orthodox Churches and Monasteries dating from 12th century
"The medium is the message" - Marshall McLuhan
Vancouver, British Columbia, Canada, West Coast, Pacific Gate
The secret of effective, articulate SSB voice communications lies in a
combination of a -6 dB transmit audio response of 350 ~ 2700 Hz, 6 dB
of compression and 6 to 10 dB of pre-emphasis at 2 kHz in the
microphone.
Тајна ефективне, разумљиве ССБ говорне комуникације лежи у комбинацији
од -6 дб предајне аудио карактеристике у опсегу од 350 до 2700 херца, 6 децибела
компресије и 6 до 10 децибела преемфазиса, односно издизања фреквенција
на 2 килохерца у самом микрофону или еквилајзеру.
codan 8528 pll, pa filter board
solar cycle will peak in 2013, CBC video
I am using Australian, Codan 8528 transceiver , 100 wts in extended Tesla 0,28 wavelength antenna
22,5m (74 feet) long. 25m (83 feet) is upper end hight for 80m, and 11,63m (38 feet) length for 40m band.
Cheerio! Greetings from
City of Nis ( Ниш, Niš, Naissus)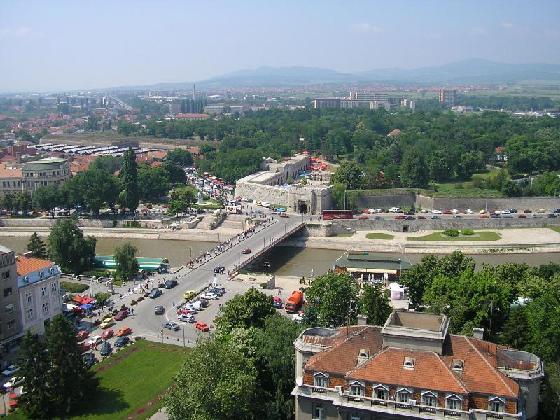 "The medium is the message" - Marshall McLuhan
Remembering is not the re-excitation of innumerable fixed, lifeless and fragmentary traces. It is an imaginative reconstruction, built out of the relation of our attitude towards a whole active mass of organized past reactions or experience, and to a little outstanding detail which commonly appears in image or in language form.
Мудрост ће Вас сачувати да Вас вуци не онемогуће. А доброта да Ви не постанете вуци. Другим речима да људи слободно развијају своје умне способности али да паралелно развијају и доброту. Мудрост је наше унутрашње око. Али ум је хладан,он по некад сече по сред срца. А доброта је топла али глупа. Када се развија паралелно, онда ће одржати равнотежу. Да ум не пређе у злоћу а доброта не пређе у глупост. Патријарх Павле