Welcome to 2E0CUB qrz.com page
---
---
Hi and welcome to my page. A brief introduction to myself, i run a small entertainment company called StarShine entertainment, I am currently trying to launch a Radio Controlled model business but its a slow process and tedious to say the least. I have 5 lovely kids at home with me and a wife called Lisa (Who is taking her foundation this year 2017) In my spare time i love to drive RC cars/Trucks etc and love to fly quadcopters and do aerial photography and fast flying. My next venture will be planes  the fast jet type. I will also be getting into FPV (first person) drone racing but i need a lot more practice first!!
---
---
At present my working conditions are:  A 897 for HF using a OCF dipole. . For 10/12/20 meters and a Sirio gainmaster antenna on a 40 foot Steel telescopic mast.
I use a twin 2 element co-phased Yagi array (summer months) for FM 2 meters, and monitoring various VHF frequencies.
I also use a 4 (2m) 7 70cm) element beam polarized for FM for DMR use its pointing currently at GB7PE and is maintained there for that solo purpose of DMR communication.
For 2m/70cm I have a few radio's I am active on DSTAR with a Icom ID-E880 and for normal FM i also run a Icom 207 plus a dual receive Wouxan which i find to be a very good radio in which i get some great reports on.
Digital modes:   I run DSTAR with a DVMEGA via the 'BlueDv' software on the Pc via my Icom Id-880. I use a Retevis RT3 for DMR. I have plans to add a C4FM radio shortly which will be a FTM400 or 100DE radio.
For 2m/70cm SSB I use a 5 ele on 2m and a 8 element on 70 yagi (gain unknown) but seems to work fine having contacts from around the UK and the globe very easily. Being very flat around here and having the edge on most at 55ft ASL i seem to do above average on VHF/UHF bands.
---
I have a VHF linear which has a max output of 200watts PEP i drive this with a low input from the 897 on 2m SSB to comply with the 50watt requirements in turn to save running the 897 at high power i can suitably supply the linear with 5 watts to return a clean 40-50w.
Coax cables are Westflex and various runs of low loss LMR400/RG213 using the lowest possible run to avoid losses.
My local repeater and simplex FM antenna is a 3 section X510N** and mobile a old PMR MCMICRO MC100 in one car and the Icom at times in the other.  Mobile antennas are a Sirio SG7900 supergainer plus a import 2/70 Watson or variant type antenna as the SG mobile is a bit too long for everyday driving.
I have recently have lots of SWR issues with this  Diamond X510-N antenna and is under test at the minute for suspected blown cap's. I am seeking a Comet GP-9 for replacement any reviews on the comet will be greatly received on my email address starshinemusiccambs@gmail.com Because of the 2nd antenna having problems i am seeking a suitable replacement thus only finding the Comet as anything like a stationmaster etc is a bit to expensive.
**(EDIT) Unfortunately for the second time now the only three month old Diamond 510n HAD (as mentioned above) blown its capacitors. I now have been sent a great site for purchasing the replacements and currently its a ongoing project! If you no about this problem or have info then please email me, 
I have now purchased a Comet GP9 (one of the best) in my opinion. This is to be mounted on a 7.5 metre pole in clear sky. I am hoping there is some improvement to the 510 but as those antenna's are of similar build and characteristics i doubt it. I have since found that the Comet has a much better system of mounting than the Diamond variant so again my hat goes off to the Comet!
My reserve antenna is a X200 style antenna and has ben used on several occasions when the 510's has failed! This is of great disappointment to the bigger family of versions as i noticed a S6 difference in the two.
For 4 meters i used a Phillips FM1000 and a Tait ex PMR radio into a Sirio CX68-4 up at around 25ft to the base. I have recently replaced these with a 50w Anytone dedicated 4m rig very soon. I have now sold the Phillips and have a tait radio (for 4m mobile) supplied to me by David (G6ENN) *Thanks again for a super deal David!
this year i intend on building a nest of dipoles for various HF bands which the OCFD cannot be efficient.  
My power supply's are 2x 50amp Astron linear (that can be bridged for approximate 75-85amps) PSU's and a 30 amp linear PSU for my FM radio. I am not keen on S/M psu's from previous experience but do use them for running hobby items like chargers etc,   
My work email is starshineentertainment@discofan.com, Or my mobile is 07852 566352 for a quick or immediate response.
Click here to contact me on Facebook!
Please feel free to drop me a email Regards Adam.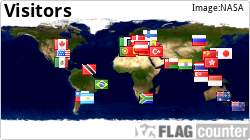 © Adam Clements (2E0CUB) imagery