Hello, I am Laura, I enjoy radio, I got my licence in 1994. I was born in Monaco. My husband is 3A2ND, Jean-Claude, ham since 2008. Another ham in my family , my son Olivier, 3A2ME (not active now)
My equipment is FT990 Yaesu, FT 847,  FT 817, a little QRP "Toucan" for only 40m cw, TS940 S  and TS 520, the last 2 are the station of my cousin F6FLA now SK . About antennas :a 2 elements beam for 10, 15 and 20m. A vertical for 40 and 80m, the HF2V Butternut. I am using it for WARC bands, because I have no antenna for these bands.I am QRV 6m. I am using for it a tribander vertical for 144/430/50 Mghz.. I am also QRV 160m with a slopper
My interests: radio !! classical music (I play cello, now also with my grand daughter ! I take piano lessons and I am part in a monegasc choir ), nature, sea, gardening, travellin :  USA , Cyprus, Tunisia, Austria ,Italy, Morocco,South Africa, Russia, Spain, Balearic Isl ,  Singapore, Thailand, Mauritius island, Portugal.. 
I like to practice foreign languages : english, italian, spanish,
See you soon , dear friend, 73 and 88 Laura, 3A2MD
PS: QSL buro OK (but takes long time)- QSL direct with IRC or $, for European ham euro coin is perfect , pour les F ,un timbre français non collé !
My callsign counts for the YL Diploma starting 1st of July 2013 , see the rules below
http://www.ref-union.net/yls/en/french-yl-diploma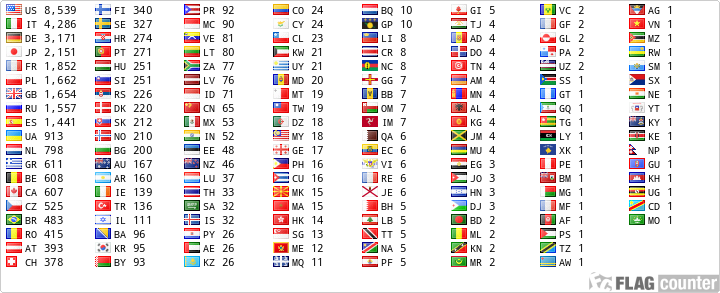 Rev: 3A2MD - Tue Jan 19 13:38:37 1999