For Holyland Contest my AREA IS "G13PT"
SKCC number for LIFE is: *8354*
QSO LOG SEARCH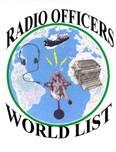 http://digilander.libero.it/radiofficer/qna.html
http://www.trafficlist.net/radio-officer/avi-rochman-2/
Hello & many thanks for visiting!!
Although holding Class A Radio Amateur Call Sign for a while now (since early 1980's), never been an active ham or had a shack (Hi)
Started to be active since June 2009.
Ex "SPARKS" - Marine Radio Electronics Officer in merchant shipping. Here you can see my Israeli "TICKET" details:
Last voyage on Israeli ship as it is shown in my Israeli SEAMEN'S BOOK was long time ago:
Also had Liberian SEAMEN'S BOOK and my last voyage as RADIO OFFICER was on 28th of April 1992 when I "SIGNED OFF" the ship M/V DONA.
Today enjoying very much the hobby and especially active in my preferred mode of operation which is CW
My paddle key: manufactured by I2RTF Piero Begali The Sculpture key
http://www.i2rtf.com/html/sculpture.html
My Straight keys:
1) manufactured by DANISH - GREAT NORTHERN TELEGRAPH (GNT)SEDGEWALL KEY
2) Swedish Pump Key made by Lennart Pattersson & CO.
3) Lafayette Radio straight key made in Japan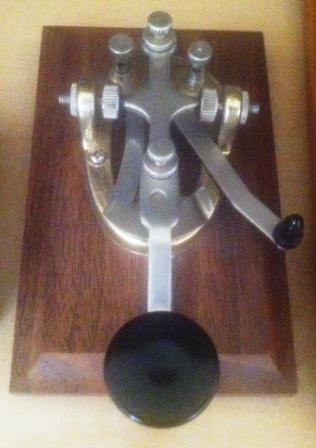 4)Marconi Type P.S. No. 213A Morse Key
5) Marconi 365 EZ
6) NATO Key Serial # 225.85, Made by Pryce Edwards Ltd. and Marconi S. & R. Systems Ltd in the 1970/80's
7) Marconi Z-50 - 1195 - 01
My semiautomatic key made by Vibroplex - Original Standard S/N 402597
My Radio Station:
HF: YAESU FT-950 + YAESU VL-1000 QUADRA Linear
SteppIR 2E 40/30 model for 40m - 6m and Inverted "V" 160m - 6m BROAD BAND FOLDED DIPOLE by B&W MODEL BWD-90 are mounted on PROSISTEL TUBULAR CRANK UP TOWERMODEL PST900/3/GR (3 sections - m 9.50 + rotor cage + 1.5 mast) and PROSISTEL ROTOR MODEL PST 2051D.
VHF: Motorola MCS 2000 with 5/8 lambda for 2m band by MFJ.
Thanks again for stop by, hope to work you on the bands!! 73 and GL!!