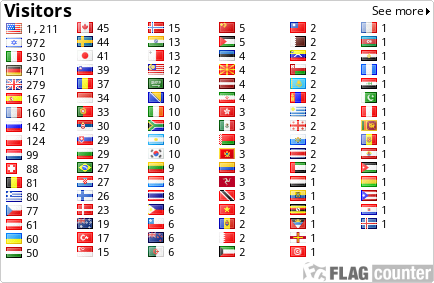 Hello,
Latest News:
80% CW, but please QRS 14-16 WPM... (my cw copy at higher speeds is far from perfect). I enjoy to chat (less the standard exchange... but I start off that way).  I use QRP from 1 to 5 watts when conditions allow. I will QRO 100 watts when QSB... remember that CW is about ENJOYMENT. I answer any station that calls QRS CW and I match my speed to theirs... some are beginners and some are "forever QRS" (like me ?).
Word of advice (from a friend): One CW contact a day (like a vitaman pill) keeps the doctor away. 
Enjoy the "Elmer" aspect, helping new Amatuer Radio Operators gain operational experience.
Satellite Communication: First contact dated September 02, 2015 (SO-50). Excellant mode for those who can multitask (not me).
HF Ant:
My favorite piece of equipment: Antenna Analyzer ! (Warning: Don't leave home without one.)
Delta Loops : 15M & 20M (my favorites)
Dipoles 
10/20/40 End Fed for QRP
MP-1 Vertical (field days, even on my apartment balcony)
Alex Magnetic loop>> My first contact with this antenna was ~1800 Km with 1 watt (QRPp) USB
I enjoy constructing simple wire antennas for field days
Homemade Magnetic loop antenna-- looking to lightenen it for field days/portable operation
Arrow antenna VHF/UHF for Satellites. In process of homebrewing satellite antennas.
Rigs: HF:
Elecraft K3s, built from the kit, (plus the Panadapter P3)... I'm very very happy with this rig! 
Field Day rigs: Yaesu FT-817 (my favorite), FT-857
VHF/UHF: FT-8800 
History: Kenwood TS-440 (my first rig).
March 25, 2012 finished my first CW transceiver kit:
Small Wonders Lab SW+20, I set the power output to 1 watt !!!
So if you might have to work a little harder to hear me... but it is thrilling to work QRPp... believe me.
Batteries are solar charged!!! (Think GREEN)
Please, CQ AC2FT, when in the US of A, that's me too.
QSL Cards:
I am sort of old fashion, I collect the paper QSL cards... so this is what I prefer. Use the Buro... I have patience. If you send Direct then I will gladly reply Direct as soon as possible (ASAP) with my paper QSL card, no problem... I live very close to a post office! It is my pleasure... besides I'll probably get a Cappuccino on the way!
Don't read this unless you send eQSL:
(Now for the small print.) I go online every few months and answer all received eQSL. However, if I confirm your eQSL and later receive a paper QSL from you via the BURO... then I will PROBABLY not send a paper QSL in return (unless you handwrote it... aha, the secret to persaude me). Again, if you send Direct (even if you sent an eQSL, I will reply directly and even pay for the postage... yes, I am old fashion.
I apologize for the eQSL conditions, but I only use paper logs (not digital... you see "old fashion" & no need to double confirm)... I would rather make another QRP QRS CW-QSO with my straight key or build another antenna, rig or... my other interests... >>>

Other interests:
Volunteer work at various locations
art- oil paintng and sketching,
music- clarinet & paino, carpentry, plus more.
I jump around from hobby to hobby, keeps life interesting.
Past interests include Volunteer work: Cancer (Oncology) ward at Hadassah Hospital - Jerusalem
volunteer at local deaf community center, geocaching, wilderness adventure therapy, community garden
astronomy, photography, ambulance Emergency Medical Technicain,
retired Police Forensics and mechanical engineer and the list goes on.
SKCC 4744
NAQCC 5437
Holyland contest K-18-JS
I enjoy coffee, so when in Jerusalem we can meet for coffee.
Please call on R-1 Repeater (145.625 MHZ, rpt- 600, Pl- 91.5 )
Small Wonders Lab SW+20, power output is 1 watt.
Homemade loading coil for 40M NVIS antenna.
HTML:
BBCode: [img]http://www.theusner.eu/terra/aurora/kpIndex.png[/img]