Holyland Square: N-01-ZF
Shalom!
Welcome and thanks for visiting my qrz.com page.
Licensed on October 2013 with the callsign 4Z7GIL for VHF/UHF.
Got my 'General class' licence on January 2014 with the callsign, 4Z5SM.
Finally acquired my 'Advanced class' licence on May 2015 with the current callsign, 4Z1KD.
This is the evolution of the roof:

My favorite part of the hobby is portable activations, mostly as part of the 4XFF program (Israeli WWFF program) in which I have the honor to serve as the Israeli coordinator and award manager.
here is a portion of the activations I participated in:

and here are some of the awards I got: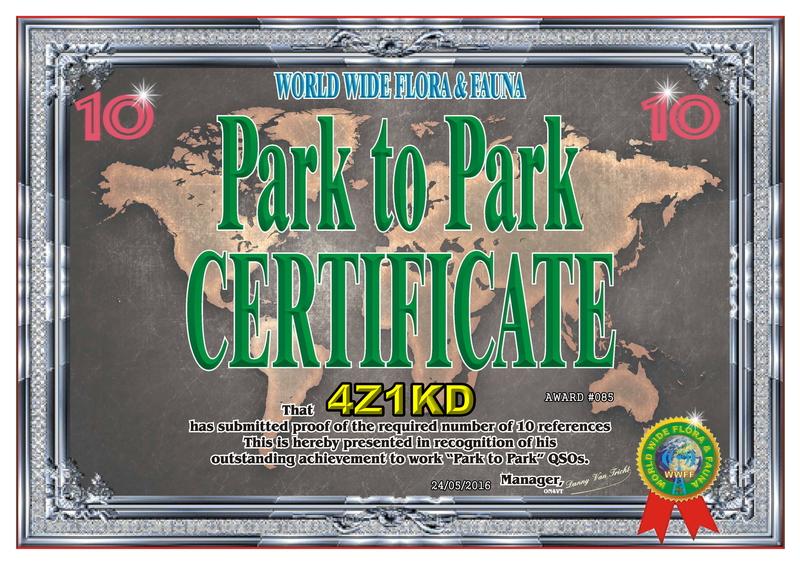 The second most favorite part is antenna designing and building.
I started with a simple dipole with 1:1 Balun and moved on to delta loop and beam with gamma match.

The setup :
- KENWOOD TS-590
- Inv 'V' dipole for 40m
- Inv 'V' dipole for 20m
- Delta Loop for 15m
- 3 elements Yagi for 10m