Hello folks!

My name is Zlatko Stepić. I was born in Zagreb at 1937, the then Kingdom of Yugoslavia.
I was finished secondary technical school in Zagreb. Early 1952 years I became interested in amateur radio. At 16 I've made my first radio, that worked on the short, medium and long wave. License for amateur radio, I've got in 1955. In 1956 I've joined the radio club in Zagreb. And since then I have regular member. I have wife and two children, (daughter and son). In the middle of 90s, I became an honorary member of the Zagreb Radio Club. All my life I live in Zagreb, but I spend half the year starting from 1997 to the present in a small town Novalja on island Pag. There I work as IOTA EU 170.
***** Ham since 1955 *****

"First in Croatia"
My diplomas won:
DXCC Honor Roll: No. 1; (SSB), 1994.

DXCC Honor Roll: No. 1; (Mixed), 1994.

DXCC: 376 CFM Country.

5BDXCC: No. 278 of 1973.

Antarctica Honour Roll: No. 7; of 2005.

Antarctica Excellence: No. 14; of 2008.

Worked With Antarctica Bases: 103; CFM: 100.


My Used Call Sign: YU2ADE; YU1IOP; YU2NFJ; YZ2NFJ; YT2NFJ; YZ9AA; 4N2AA; 9A4AA
At The Moment: 9A4A
My radio transceiver Yaesu FT-950 My anntenas in Zagreb
http://www.youtube.com/user/zl9A4Aat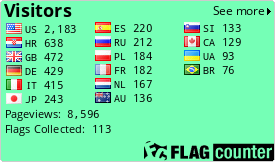 6258864 Last modified: 2015-07-16 00:27:23, 4432 bytes
Login Required

Login is required for additional detail.
You must be logged in to file a report on this page
Public Logbook data is temporarily not available for this user