I got my interest in Ham Radio from a high  school friend who had a 2 meter FM rig in his car. I took my Novice/Tech exam in 1960 and operated mostly 6 meter AM using a Clegg 99er. After being discharged from the Air Force in November 1968, I began to study for my General class license which I got in early 1969 and later that year upgraded to Advanced class. Finally in 1978 I upgraded to Extra class changing to my current call  from WA9LFL to AD9H. 
Past president of the DuPage Amateur Radio Club (DARC).    http://WWW.W9DUP.ORG
Past License Trustee of W9DUP. 
Do you want to lead a healthier life? Then read and follow the advice given at the following web site:
Since I began following the guidence provided by this site I have lost 70 pounds, no longer need medication for high blood pressure and my sleep apnea has gone away. Along with exercise and the advice provided by HeartStrong I now lead a healthier life and feel much better. 
My shack.
I also have a Yeasu FT-857D that I use in the mobile with an ATAS-120 auto tune antenna.
This is an early FAX machine. You would put a special paper around the drum and the machine would "burn" the fax onto the paper.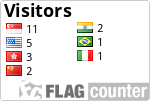 ++++++ QSL Information ++++++
If QSL's are sent direct to me I will reply with my own QSL card and there is no need to send any money or a stamped addressed envelope:)
I will always reply with my own QSL card when you send your QSL card to me and normally post all cards out every Friday, sooner if possible.
Large Visitor Globe