​  
AE4TQ - "Eddie" ​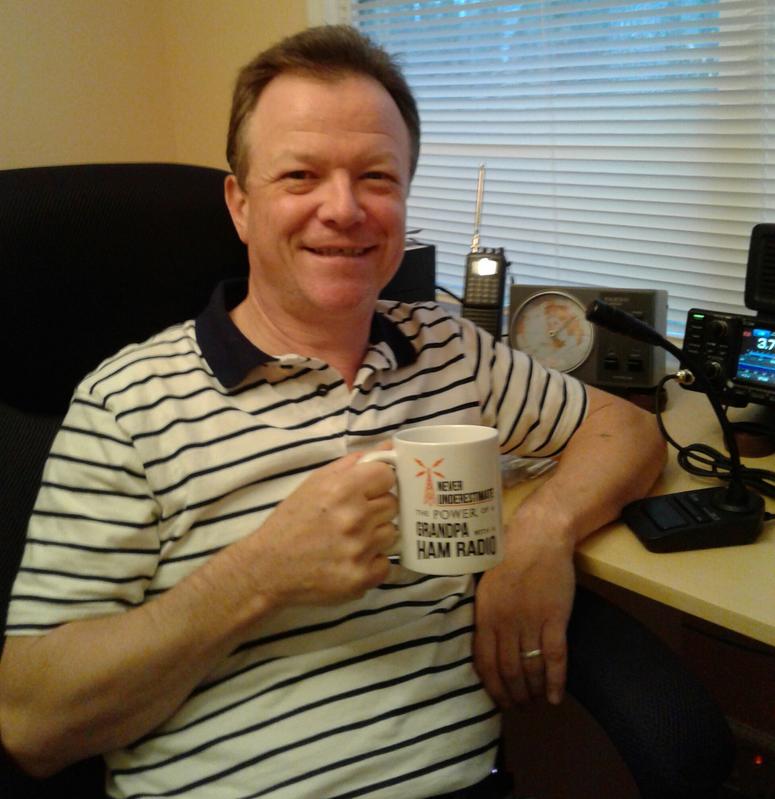 Name : Eddie
Licensed : Since 1982
Rig 1 : Icom IC-7300, with SM-30 desktop mic
Rig 2 : TYT TH-8600, 2m/70cm FM 20-25W max.
Rig 3 : Homebrew QRP Labs Ultimate 3S QRSS / WSPR Transmitter - 80-6m bands, 0.5-1W
Linear : Yaesu VL-1000 Quadra System (500W / 1000W PEP)
Antenna 1 : 5-Band K4KIO Broadband Hexbeam, 20-6m bands, 32ft / 10m AGL on Ronard 1011 tripod on rooftop
Antenna 2 : 7-Band Homebrew Cobweb 30-6m bands,  60ft / 18m AGL, hoisted in the trees
Antenna 3 : MFJ-2014 80/40m OCF Dipole, 60ft / 18m AGL hoisted in the trees
Antenna 4 : Diamond X-30A, 2m/70cm, 35ft / 11m AGL on rooftop
Rotator : Yaesu G-450A

QSL: Direct or Via ARRL
Also: eQSL, LOTW, ClubLog, and QRZ.com (Uploaded about once a month)

Straight Key Century Club, SKCC #13632
DXCC Mixed Award March 2017
Weather Station: Netatmo
AE4TQ QTH WX:
Short Biography:
I obtained my Class-A license, G4SQZ in the UK in 1982 and after moving to the USA in 1995, obtained my Extra class license, AE4TQ in 1997. I have been interested in ham radio, short-wave listening, electronics, and meteorology since I was 12.
I enjoy DXing, ARRL FD, ragchewing, and VHF/UHF repeater operations. Occassionally active on SSTV, RTTY, JT65 / FT-8, PSK-31, WSPR, and FreeDV. Like to experiment with homebrew wire antenna systems suspended in the tall trees of my backyard, and building electronic projects that complement my hobby.
I'm a Principal Engineer in a major US telecommunications company, hold a Bachelor's degree in Electrical and Electronic Engineering, and an ARRL Accredited Volunteer Examiner.

Married to XYL Heather and have 4 children, enjoying the Southern way of life in Atlanta, GA.
I look forward to meeting you on the bands soon!

73,
Eddie
AE4TQ