Formerly KK6FXV, now AI6KU after upgrading to Extra, I've traded in my Yaesu FT-897D for a Kenwood TS-590SG that still gives me the opportunity to pick it up and go places; or operate from my home. I use a GAP Titan DX set up in an appropriate location (i.e., not 10 feet away from my 10,000 gal. water tank like I originally tried). Assembly and setup was more than just an afternoon's entertainment. I have a quad-band Yaesu HT that accompanies me on hikes; and is just generally with me most of the time. At home I hook up the TS-590SG to an ACOM 1010 and push about 600-700W into the Titan DX, the 80M OCF dipole, or a Cushcraft A3S. On the road or hiking I have several mobile and portable antennas including 20M and 6M double bazooka dipoles and a Yaesu ATAS-25 and for the car, and ATAS-120 (I keep looking for the best portable antenna). I'm a member of the San Diego Six Shooters ARC (http://sdsixshooters.org/), ARES, Lakeside ARC, and the San Diego Repeater Association (SANDRA). And I'm a VE. 
For QSL confirmation I rely primarily on LOTW. I do not currently use eQSL or postal cards. I do enter all QSOs in both QRZ and LOTW.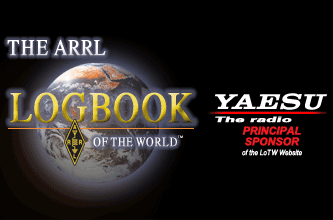 I'm active in SKYWARN (whenever we happen to have actual "weather" in San Diego) and have a great time during SKYWARN Appreciation Days working from the National Weather Service site in San Diego.
I'm a member of the USS Midway Aircraft Carrier Museum Radio Education team and special event station NI6IW. Listen for us on the air every second Saturday. 
I'm a member of CERT; and CALFIRE (California Dept. of Forestry and Fire Protection) Red Flag Patrols. We lost our home in the 2003 Cedar Fire in San Diego County (Read The Fire Outside My Window, available on Amazon and Barnes & Noble in print as well as digital). Since then we've been proactive in the community as well as our own property. Disclaimer: my wife Sandra wrote the book. 
My other avocation is large format photography. I use an 8x10 view camera (film) and have a darkroom in my home for processing film and printing photographs.
This is the view looking SSW from our porch. 
Here is my GAP Titan DX.  It has appeared in QST (the ARRL magazine) ads for GAP Antenna. 
Looking East. 
Looking South. 
In addition to the Titan DX I also had a G5RV. It didn't get much use by me, but others found it convenient for purposes than QSOs. It's now been replaced with an 80M OCFD. The Titan DX just wasn't getting it done with the longer wavelength. I don't know if that was the take-off angle of the vertical or just the losses due to the shortened physical length. Anyway, on 75M where I used to be barely above the noise I'm now 5/9 or better, even without the amp. I've also added an A3S with the 40M modification. 
Here is my setup with a rental car along a side road in southern Maryland. My portable antenna (for now) is a Yaesu ATAS-25. This particular evening I made three contacts with Europe. 
And here I am set up at close to 4000 feet elevation along Skyline Drive in the Shenandoah National Park. I discovered the 12 volt battery cleverly hidden in a side compartment in the trunk. 
Another picture of the setup along the backroads of Maryland. Hi-tech QSO logging device there on the right side of the radio. 
I SUPPORT THE DX-CODE OF CONDUCT
I will listen, and listen, and then listen again before calling.
I will only call if I can copy the DX station properly.
I will not trust the DX cluster and will be sure of the DX station's call sign before calling.
I will not interfere with the DX station nor anyone calling and will never tune up on the DX frequency or in the QSX slot.
I will wait for the DX station to end a contact before I call.
I will always send my full call sign.
I will call and then listen for a reasonable interval. I will not call continuously.
I will not transmit when the DX operator calls another call sign, not mine.
I will not transmit when the DX operator queries a call sign not like mine.
I will not transmitwhen the DX station requests geographic areas other than mine.
When the DX operator calls me, I will not repeat my call sign unless I think he has copied it incorrectly.
I will be thankful if and when I do make a contact.
I will respect my fellow hams and conduct myself so as to earn their respect.