CT1ETK

Portugal




Login is required for additional detail.

QSL: VIA BUREAU OR E-QSL Only

Email: Login required to view

Ham Member Lookups: 35011



I was born in 1963, comes from a family of engineers, astrophysicists and artists, uncles who were pioneers in building the first emitter Am that fitted vessels fishing for cod in Greenland that the name of the factory was based in Aveiro FRAPIL that also patented the sirens which are still used in many ships, to some of my 6 year old saw a television program about what enthusiastic amateur, as I was in the blood of the family interest in telecommunications research and had my first emitter in the banda of 27 MHz to 16 years, when I started my first job in a business alarm in the Electronic Whose the name is Telectrónica, after in RAELME " Rádio Electromedecina", soon after went to work for a large Portuguese company whose name is Electrocténicos Reunidos Lda, that was responsible for great works such as electrification of the Bridge Dr Oliveira Salazar later after the revolution of April 25 for, 25 April Bridge,.
In 1981 he joined the Portuguese Navy career and where I now retired, was for this that I got my amateur radio lincense with category C then years later upgraded to Category B with CW.
Also at times when I'm not in radio astronomy and astrophotography is one of my hobbies, as well as spearfishing.
I like to build me what is possible in amateur radio and test new modes, including digital, sharing and help of my philosophies are both in amateur and in other hobbies and who know me know that I am well.
In this sense I like to communicate with other radio amateurs for me is a pleasure, too Thanks for reading this short but true story about me.

Me in Switzerland, Torgon
Valle
Sesimbra is beautifull 
beach near my QTH about 10 Km south, My QTH is in Quinta do Conde.
Espichel Ligth House is beautifull Place 
near my QTH about 10 Km south
I Add a Rotative Dipolo for 40 Mts in my Old System, in same Boom, see Below
Thank's for listen me, for the moment this is my home made Antenna System for 10 / 15 / 20 / 40 Mts and VHF/UHF Transmission
My New Set up 1 el 40 Mts, 2 el 20 Mts, 2 el Delta Loop 10 Mts.
Adicional info in Special Call sign CS2X.
For other band's I have an full size Delta Loop to 80 Mts, works well in all Band's, and others.
It's my HF Amplifier made with junk with one Tube Philips QB 3.5 / 750, sometimes work with an eimac 4-400A

Output Power about 800 Watts, but almost always use 100 Watts
My Station
I'm not rich!!! but I Think the final courtesy of the QSO and/or DX's is the QSL Card, Have a Good DX's 73's
At this Moment i c'ant received any DIRECT CARD OR SEND I'M OUT SIDE OF MY QTH
SORRY FOR THE DELAYED BUT WHO SEND TO ME DIRECT I WILL ASWER , I'M CHANGE IN MY LIVE ALL
AND AT THIS MOMENT IT'S DIFICULT TO ME PROCESS BUT I WILL SEND THE QSL FOR ALL..THANK'S FOR TH PACIENTE
Where you can hear me
HF frequencies where they can hear me
On The Band 80 Mts 3.727 or 3.737 MHz at night between at 19H and 23h local .
On The Band 40 Mts 7.070 or 7.169 Mhz sometimes during the day and at night between 19h, 23h or after 04h AM.
On The Band 20 Mts during morning 14.215 MHz for Dxing, in the evening about 18h local Time 14.253MHz or all Band in Dxing.
On the Band 10 Mts During the evening about 15h local 28.455 MHz.
Sometimes during weekends I liked other mods like SSTV 14.230 MHz, DRM 14.240 MHz.
At this moment all most in JT65 and JT9 in 20 Mts, 15 Mts, and some times in 40 Mts.
Every Time Local with some friends all the day, Talk Back Frequency.
VHF - 145.250 MHz, 145.425 MHz
UHF - 439.100 MHz
If you want try some contact, you can send an e-mail to acording the frequency, time and day ....
Thank's for regarding my QRZ, 73' Good DX....

Large Visitor Globe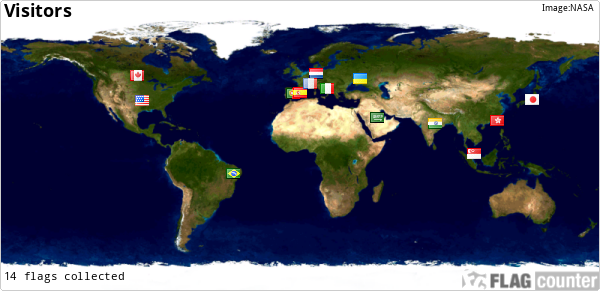 I Have another Hobby photography and astronomy, some photos taken by me, some with my Telescope and other with my Canon EOS 1100D, in House

.

Jupiter With my Telescope
                               Fauna on the Beach of Sesimbra                                     The Moon Photographed's QTH
        Constellation Of Orion - M42 Photographed's QTH                            Orion M42 but with zooming 300 mm
The Sky seen from my Terrace, QTH
6136756 Last modified: 2015-07-16 00:18:15, 17714 bytes
Login Required

Login is required for additional detail.
You must be logged in to file a report on this page
Public Logbook data is temporarily not available for this user