Thanks for visiting my
D L 5 D XandSCANDINAVIA -- INFORMATION PAGE, TWO INTERESTS -- ONE SUFFIX
OUTDOOR ACTIVITIES
   /p                                                                    
/p Stn setup: Generator 600VA or 2x60 Ah Batteries - Yaesu FT897- 30W RF-Tuner-Laptop -Keyer/CAT-Dipoles-G5RV-Fishingrods-homebrew mobile whip
Resident in DLFF-025 since 1967, enjoying superb low noise levels on the bands, nature, less neighbours! Mostly using a 2x63m 70 degree sloping V Beam, wire verticals and N/S beaming G5RV (Scandinavia),enough space for experiments
Projects of interests consist of a 2 or 3el. 40m wire beam with high angle patterns (fixed to north) and an extended double Zepp with 5/8 lambda legs at low height to obtain a target area of middle sweden
During a long and frosty winter would it be great to set up a 3 or 4 lambda beverage mainly used on 40m across the frozen lake just to find out if it works, not even possible the last mild winters. But really crazy, isn`t it?
Born 1965 - luckily married,two wonderful daughters
I like the music of the 60 & 70s, playing Acoustic and E Guitar; swimming/diving and long camp fires with friends
SWL since 1978 - first active as Y53UL (1983), after 1991 DL5DXS, ex OK8WAG, Member @ DR3X, DL0TEN, DL0OBL,OP at DL60HSC
I like:  serious DXing, Ham Spirit, QRQ-CW Rag chewing and well prepared Contests   
I don`t like: less discipline, deaf screaming crocodiles, No-Ham Spirit and DOK-SDOK hunting.
S C A N D I N A V I A   
Kommun and Kunta hunting for higher class, shorttime and special Awards. Longlife projects, see below.
 Some WCA/COTA activities, no QSL designs, not a complete List
About QSL cards: At the meanwhile I answer to all incoming bureau cards and stopped sending first
QSL via chapter S04 if you want - No interest to change cards for contest QSOs,tnx.
About uploads: All outdoor activities like DLFF and WCA/COTA or SOTA/GMA will be uploaded really
quickly within couple of days.
     1 9 5 1  - -  H I G H   S P E E D  C L U B  - -  2 0 1 6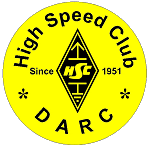 The HSC was founded in 1951 and celebrates the 65th birthday, it keeps faster and outstanding telegraphy as mainly kind of interest added with Ham spirit. 
Used Keys: 2x Bencher, one QRQ-optimized - Sideswiper Jablonsky FM-32 - Straight Key C/1916, WW1 German Airforce
Intrested in a lefthanded semi-automatic (Bug), homemade construction.
SWEDISH COMMUNE AWARD -- SCA
Working with great effort to earn the highest class named "Plaque"(all 290) someday. <wkd/cfmd: 265/259>
Sweden offers totally 290 kommunes between North and South, its amazing to got new ones! Below you`ll see
my actually "Most wanted list", it cover some years to have got it and it was easier to climb over 300 DXCCs . .
But really amazing and enjoyable, not possible without many friends and their help. ;-))
S M F F
joined 2011,really great activities with great enthusiasm combining Swedens nature and QRP work.
Its a big challenge so far, thanks to all the folks who runs under snow, rain and mosquito-attacks
their radio gear. The unique competition finished at the end of Nov.15 but will be re-organised 2017.
Fine to earn SMFF 1000 in 2015,Nov.
Latest Awards of interests:
SFOTA -Swedish Fortresses on the air - Sept.2015
SCA Cl.5 - Swedish Commune Award, cl. 5, 250 - Nov.2015 
WHSC65 - 65 Years HSC - Award No. 006 - May.2016
DLFF/Trophy-Silver -  No. 005 - Oct.2016
C Q    S  V  E  R  I  G  E 
Följande kommuner saknas för SCA diplomet Plaque (alla) , sked via e mail önskas,tack!
(gula bakgrund menar loggat men inte bekräftat)
Stockholm,A/B:  Vaxholm
Scania/Skane,M/L: Bromölla -  Burlöv  - Hörby -  Lomma -  
Västra Götaland,O,P,R: Essunga - Gullspang - Hjo - Mellerud - Vänersborg
Värmland,S: Hagfors - Munkfors
Örebro,T: Hallsberg - Lekeberg - Nora
Västmanland,U: Kungsör - Köping - - -  Dalarna/W:  Vansbro
Gävleborg,X: Hofors - Nordanstig  - - -  Västernorrland,Y: Ånge
Jämtland,Z: Bräcke - Härjedalen 
Västerbotten,AC:  Dorotea - Sorsele - Storuman
Norrbotten,BD: Arjeplog - Jokkmokk - Älvsbyn - Överkalix - Kalix - Övertornea
MEMBER OF
DARC - SSA - AGCW-DL - HSC - HACWG - MCWG - FISTS - SKCC -TEN-X - GDXF -