*** Latest Callsign   
  In the collection ***
                          My QSX means Listening while X-STITCHING...
  SKCC#16016   CQCW#486    BRF#351    IFR#342     FISTS #15251
  Video Courtesy of  Saitoh San JR2IUB "Take"
*163 Country Flags  *49 US Flags  *7 Canadian Regions
  Newest Country Visitor : FRENCH POLYNESIA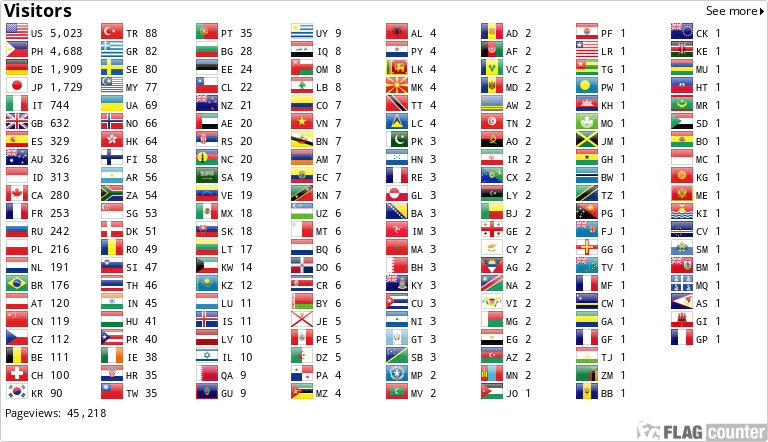 * DW3TRZ's LATEST WALLPAPERS
  *AMATEUR RADIO OPERATING AWARDS
 *INTERNATIONAL INDEPENDENT CW CLUB
*BRAVE RADIO FRIENDS
 *VENEZIA EUROPE
  *SPECIAL EVENTS and OTHERs
*eQSL  http://www.eQSL.cc/Member.cfm?DW3TRZ
     *90 YEARS OF IARU
         *****   MEMBERSHIP CERTIFICATES   *****
                   & RADIO STATION LICENSES
                             * SPECIAL THANKS to Anne Dirkman KC9YL
                     * SPECIAL THANKS to Valerie Anne Lemko VE5ACJ / VE5AQ
                     " To All Admirers of a Key and Air ... "          
                 *MY VERY FIRST AMATEUR CALL "DU3TAZ"
     Worked abroad, travelled a while, got a family,then back into the hobby
      sometime 2014...As the saying goes, Once A Ham, Always A Ham...
      ****CONTEST CERTIFICATES****
            *** 2017 ***
            *** 2016 ***
              *** 2015 ***                             
    My very 1st Contest Certificate
                Thank you for visiting my callsign page !!!