161 Country Flags...47 US Flags...7 Canadian Regions
Thanks to VK9VKL Cliff Tindall Newest Country Visitor CHRISTMAS ISLAND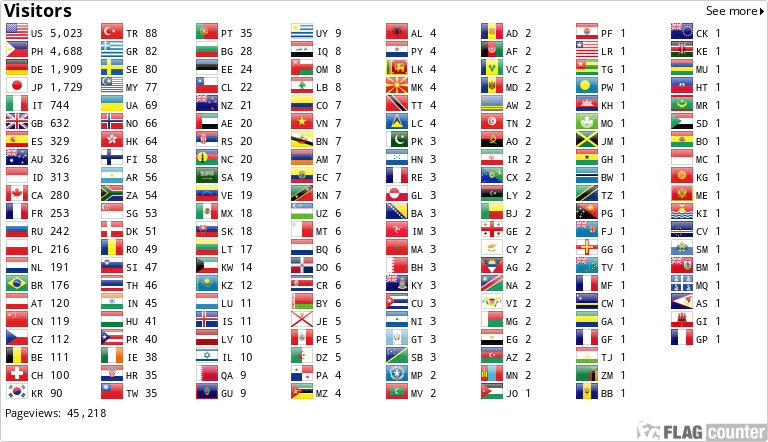 SKCC #16016   CQCW #486    BRF #351   IFR #342
     *eAUSTRALIA  in 8 Call Areas           *eJAPAN in 10 CALL AREAS
     *eAUSTRALIA  in 9 Call Areas           *eJAPAN in 11 CALL AREAS
    90 YEARS OF IARU DIPLOMA on PHONE , MIX , and  40M  
       ***** PSE QSL for DW3TRZ *****
        * For My Japanese(JA) contacts don't send IRC/coupons, 
             not honored/accepted here in my postal QTH...
        * I am not sending QSL card w/ metered stamps, sometimes
             PAPER STAMPS or traditional stamps are out-of-stock, so
             please be patient to those who PSE QSL...for sure you will
             receive one TNX QSL



(or if you don't receive at all  
             then chances are your PSE QSL got lost along the way and it
             was not delivered in my mailbox...)
        * If you don't find your call in the log search, please don't hesitate
             to send me an e-mail and I will check in my paper logs...
          ***  Works on PHONE and CW Modes Only ***
              Thanks to Anne Dirkman KC9YL for the sponsorship... 
   My Very 1st Callsign..."DU3TAZ"
           Worked abroad...travelled a while...got a family...
       then back into the hobby sometime 2014...
      As the saying goes...Once A Ham, Always A Ham...
   ***** CONTEST CERTIFICATES *****
   DW3TRZ started participating in the DX contest
                  September 2015...
         My very 1st Contest Certificate
THERESA is fortunate enough to visit and see the wonders DOWN-UNDER Queensland and
New South Wales in Australia, been to neighboring countries in the SOUTH-EAST ASIA
such as Malaysia, Singapore, Hongkong and Thailand. Experienced the SAFARI and dessert life
of the MIDDLE-EAST . Touched the SEVEN SANDS of the 7 Emirates of UAE (United Arab Emirates),
and had a joy-ride and ARABIAN NIGHTS in Oman.

 73  to all and CHEERS !!!



          Thank you for visiting my callsign page...