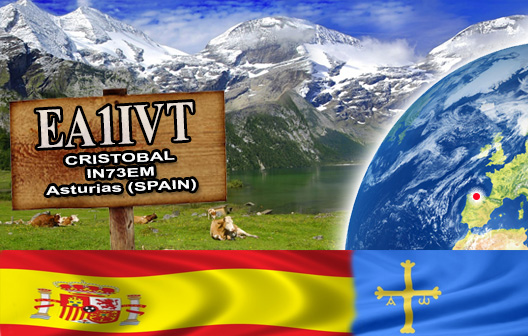 I started in amateur radio in the 80s in the Citizen Band, then got the Callsign in 1993 and started operating in VHF, after many years of inactivity I have returned to this fantastic hobby in 2016 with my new Callsign EA1IVT.
I am usually operational in HF but especially in the satellite bands with my project: Ham Lince which is basically a portable station for satellites where the whole set of antennas, transceiver, netbook etc is oriented jointly towards the satellite that is being followed.
Equipment
- Yaesu FT-450D.
- Yaesu FT-857.
- Kenwood TM-231.
- Stalker Super Star 360.
- MFJ 949 Antenna Tuner.
- Diamond Dipole w8010 Multiband antenna for HF.
- 40m Home made Dipole antenna for HF.
- Diamond X510 vertical antenna for VHF and UHF.
- Cross yagi home made for UHF and VHF.
Past & present Hobbies
- Radio Control : Planes, Helicopters and Multicopters, FPV (First Person View) pilot and electronic circuits designer of: DakarOSD, Lince,Vienna,Robin.
- Motorcycles.
- Playing electric guitar.
---