EA4CWW

Spain




Login is required for additional detail.

QSL: 100% DIRECT

Email: Login required to view

Ham Member Lookups: 12002



Finally

I have got my spanish call sign. At first they gave me EA4IX and it was what I really wanted but in a month, with the "help" of some of my compatriots I had to give my EA4IX back and was given
EA4CWW

instead...
I was first licenced as
UB5CDW

in 1978, at the age of 16. In 1984 the call-sign system in the USSR was changed and I got my

RB5CB

, the call I used untill Ukraine gaining its independence in 1991. It was then when I got my

UY7CW

, the call valid nowadays...
I am life member of
UB4CWW

club station. The station does not exist anymore but all those who had once been its operators form a group of hams who take part in contests, DX-peditions and other types of amateur radio activities. To name a few calls they are

US6CQ

,

UX7CQ

,

US7CQ

(passed away 15.11.2011)

,

UT7CR(also RG8K

and chief operator of RK9KWI)

,

UY0CA

,

US0CD

,

Igor -

ex

4K3BB

,

UT7UW

,

UR7CW(silent key), UB5CDU(silent key), UB5CEJ(silent key)

and many others.
I was team member of
N4USA

(CQWW Phone 1997),

S01R

(DX-PEDITION 2006),

EF8A

(CQWW Phone 2006),

AM5R

(CQWW Phone 2007),

9X0R

(DX-PEDITION 2008),

T70A

(CQWW Phone 2010),

C37N

(CQ WW Phone 2011),

RA/EA4CWW in Moscow

(His Majesty the King of Spain SSB Contest 2014).
THIS IS MY QSL CARD (only 1000 available)
Would you like to QSL?
My QSL policy is very simple: ONLY PAPER QSLs ARE WELCOME,
either via the Spanish bureau or direct.
NO ELECTRONIC QSLs OF ANY KIND
Now... This is how my antennae field looks like. It was raining the day the picture was shot so the balun is protected by a plastic bag. Using this antenna and 100 watts I have 301 countries worked since 2006.
On the picture below my friends and I during CQ WW SSB DX Contest 2010
in Rep. of San Marino
This picture shows the same three during CQWW SSB DX Contest 2011, the QTH this time was in Andorra at C37NL. Contest call that we have used was C37N.
My station consists of an ICOM radio, ICOM-7000 with 100 watts and a portable dipole (BUDDIPOLE) on my balcony. So, if you have been able to receive my call, be proud then of your antenna system, your radio and, of course, of your beautiful ears
Thank you for reading this short initiation and see you on the air soon... 73!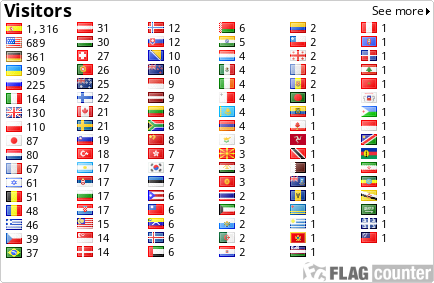 6144737 Last modified: 2015-07-16 00:18:54, 6627 bytes
Login Required

Login is required for additional detail.
You must be logged in to file a report on this page
Public Logbook data is temporarily not available for this user