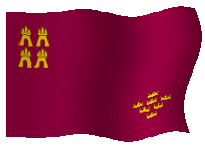 Hola soy Jose Luis vivo en un pueblecito de Algezares a unos 4 kilómetros de Murcia capital, pegado al Santuario de la Fuensanta.Mis equipos son una kenwood ts-50 y la yaesu 857.Mis micrófonos son el mc-80 y el md-1.Mis antenas están sujetas por una torre telescópica de 12 metros de altura y mis antenas son : la vertical diamonde 2 y 432 la dos direccionales tonas de 144 y 432 dos dipolos en vinvertida uno toda banda y otro tribanda de 15 , 14 y 7 metros de fabricación casera .Muchas gracias por entrar en la pagina avistarme .Adiós y hasta la próxima ocasion que nos encontremos por la radio.
Hello I am JoseLuisliveinAlgezares to about 4 kilometers ofMurcia city, patch to the Sanctuary of the Fuensanta.My equipment kenwood it´s one ts-50 and yaesu 857.My microphones is mc-80 and the Md-1.My antennas is in favor subject of a tower by telescope of 12 meters of height and my antennas are: the two directionalof 2 and 432 meterstonas, one vertical diamon of 144 and 432, two dipoles in inverted v one all band and another triband of 15 , 14 y 7 meters of homemade manufacture. Thank you very much to enter the page to sight to me. Goodbye and until the next occasion that we are by the radio.
6370062 Last modified: 2015-07-16 00:32:26, 5353 bytes
Login Required

Login is required for additional detail.
You must be logged in to file a report on this page
Public Logbook data is temporarily not available for this user