In Five by 9 dx Group... 
We love radio, we love photografy, we love music, we love nature, we love sports and we love to enjoy every minute we live
We specially love to look for a good place where to activate something or simply to do radio, and for that is very usefull our motorhome and you can see many pictures of at the bottom
--------------------
Like all the Five by 9 members, I have a rig at home, and this is the configuration:
250 mm x 15 mts tower with a multiband yagi antenna: EANTENNA DY-MINI4B 7 EL. 10/15/20/40M.
DX with FLEX 6300 with a Rode Procaster microphone with its own preamplifier ART PRO CHANNEL II
Local QSO with ICOM 7100, Solarcon max 2000 and Diamond X300
And my dear 706 MKIIG for motorhome and summer qth
Best 73 !!
Antonio García - Five by 9 Group
.......................
Link to my SDR receiver in my 2nd QTH on the countryside near Valencia:
.......................
My Antenna:
1 element 40 m
2 elements 10, 15 and 20
Working on the tower
My current equipment
My homestudio, the place where I create music.
You can find my group on Spotify or Youtube: Our group name is "Velocidad de Escape"
Listen to us! We recommend you the track "Saturation Love"
Valencia - The place where I live
Valencia Sciences City
Torres de Serranos, a beautiful landmark in our city
Plaza de la Virgen, another beautiful landmark in our city
Plaza del Ayuntamiento in Fallas, just before burning one Mascletá. I recommend you to go to see one in your visit to our city.
Mascleta´s smoke at right and one Falla behind ready to be burned on march 19 at night
Valencia firework enterprises are famous all over the world. Here we can see operators working on the "Nit del Foc", a spectacular firework burned every 18 march at night 
The old Turia river channel, converted today in a beautiful garden thru the city, its a fantastic place where to walk, to run or simply to rest for a while. We use it a lot and we are specially proud of it. Its 7 kms long makes it incredible for all kind of activities
Valencia´s port area, don´t  forget to visit it 
Don´t forget also to rent a cycle and to go until El Saler beach thru the beautiful bike lane, simply wonderful
When arrive to El Saler you will can enjoy playing with waves on the beach, if there are...
Osborne´s Bull. If you have traveled thru Spain by car you probably have found this image several times.
We are very proud of it, it´s like our symbol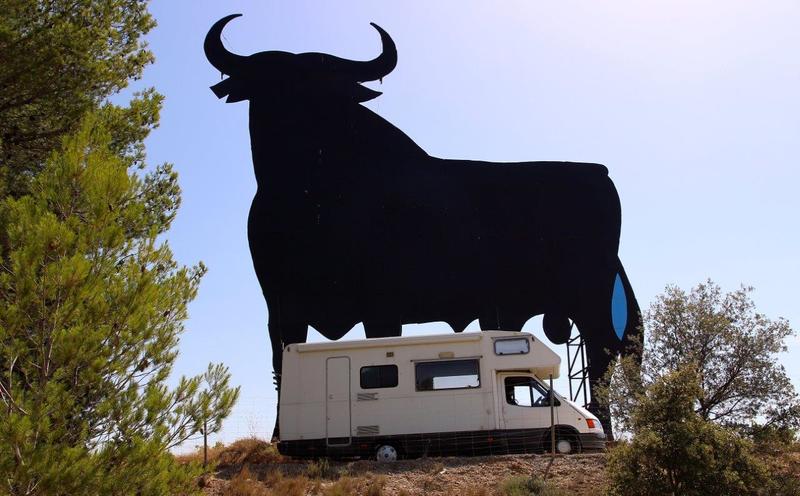 Some place near Javea with our kayak, Costa Blanca, Alicante
Another place near Javea, Costa Blanca, Alicante
Resting with our small boat in Portichol island, Costa Blanca, Alicante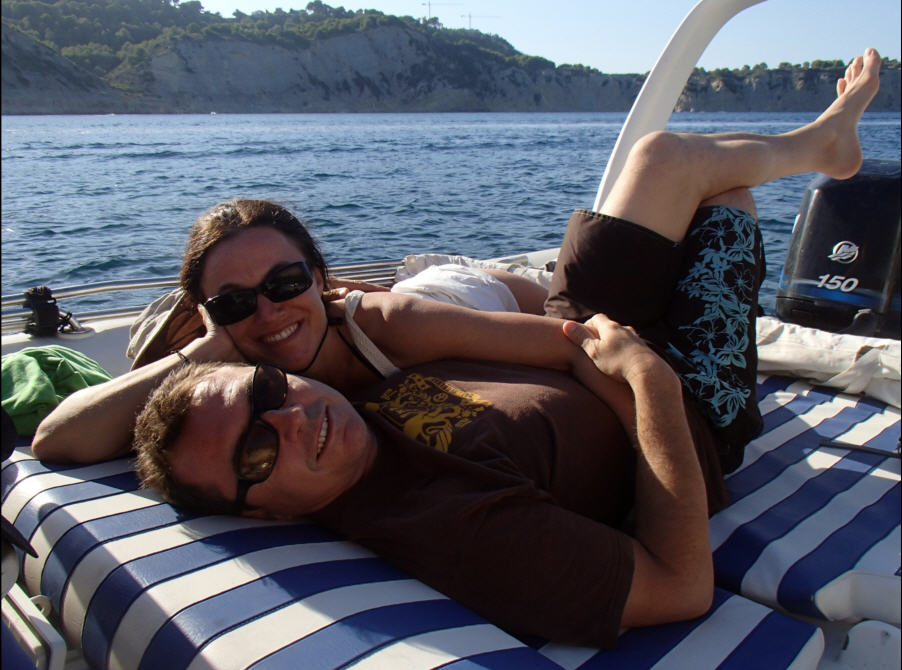 One of our favourite corners in Javea: Cala Sardinera
Motorhome radio pictures
Trees are always hitting our antennas and we have to repair them very often
Problems looking for a good place to activate in Alto Tajo Natural Park
Activation of Pineta´s Valley (Pyrinees)
Activation of Panticosa´s Valley (Pyrinees)
Activation near of Monte Perdido (Pyrinees)
Snow Problems in Grau Roig (Andorra)
Doing radio and having beers with my friend Alfonso EA5TW in Bronchales Forest
My old antennas
 Spanish Spring Sunset
Best 73 - EA5RQ