Hello, I am Jaime or "Jim", I am now retired but I worked for the Telephone Company controlling communications submarine cables equipment at ground stations in Mallorca.
I have got my license as Radio Amateur from 1981 and since then I have been always active, my main interest in Radio is DXing for DXCC, CW, SSB and RTTY from 160 to 6m, it is easy to find me on CW (99%) from 17 to 80m.I try to work 160m but I live in a small QTH 30m by 15m size, so no place for good antennas, also I suffer from very bad QRM from nearby 3 BC AM and also a big Power-Station at the side which supply power to Palma, so sorry if I can not hear you, QRM is about "9" on 160m, "7" on 80m, but I try very hard.
I am very interested also in new technology, equipments and antennas.
My station:
Rigs: TS-990, Elecraft K3-P3 and Flex 6300 (Maestro).
Amps: Expert 1.3K, 2K and old Drake L7.
ATU's: Palstar HF-Auto.
Paddles: Begali Stealth and Sculpture mainly.
My antennas:
I have a 18m crank-up tower over a small flat terrace 4m high, for 6 to 40m I use an Ultrabeam 3El yagi VL2-3 at 22m. Two half sloper for 80m, I have shunted the tower with 4 folded radials (6m up) to keep it in my small lot also a half sloper for 60m, I use a vertical R-8 for diversity with the K3 . For 6m there  is a 7EL M2 yagi at 25m but now has one element broken.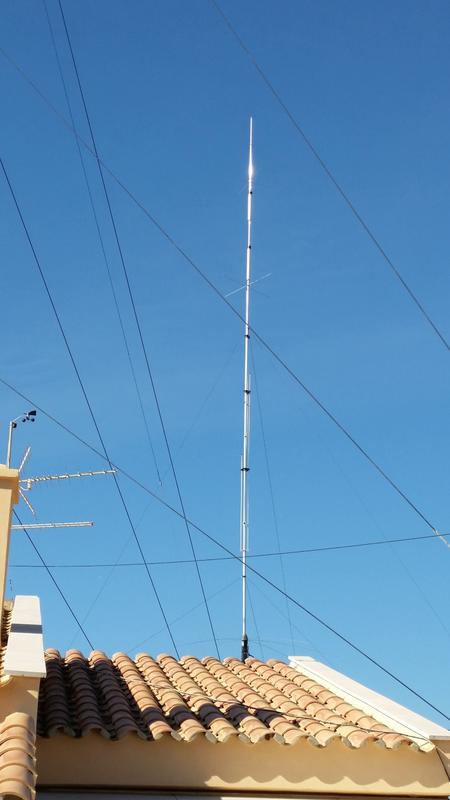 I have mountains from NW, N to NE that blocks my signals to part of this areas so DXing are quite difficult.
I hope to work you again I don't mind to work you every day it's a pleasure for me, thanks to look up.
NOTE: Please if you want a QSL direct, include an envelope self addressed and enough cash to pay the post and PLEASE NOT CERTIFIED not necessary here.
73, Jaime.