NOTE: Please if you want a QSL direct, include an envelope self addressed and enough cash to pay the post, PLEASE don't send IRC's not in use in my Post Office anymore. Please don't send via BUREAU.
Hello, I am Jaime or "Jim", I have got my license as Radio Amateur from 1981 and since then I have been always active, my main interest in Radio is DXing for DXCC, CW, SSB and RTTY from 160 to 6m, it is easy to find me on CW (99%) from 17 to 80m.I try to work 160m but I live in a small QTH 30m by 15m size, so no place for good antennas, also I suffer from very bad QRM from nearby 3 BC AM and a Power-Station at the side which supply power to Palma at 2 KM from my house, so sorry if I can not hear you, QRM is about "9" on 160m, "7" on 80m, but I try very hard.
I am very interested also in new technology, equipments and antennas.
My station:
Rigs: Elecraft K3-P3 and Flex 6500.
Amps: Expert 1.3K and old Drake L7.
Paddles: Begali Stealth and Sculpture mainly.
My antennas:
I have a 18m crank-up tower over a small flat terrace 4m high, for 6 to 40m I use an Ultrabeam 3El yagi VL2-3 at 22m. Two half sloper for 80m, I have shunted the tower for 160m but is useless in RX (QRM 9 plus) with 4 folded radials (6m up) to keep it in my small lot. One half sloper for 60m quite noisy also. I use a vertical R-8 for diversity with the K3 . For 6m there  is a 7EL M2 yagi at 25m but now has one element broken.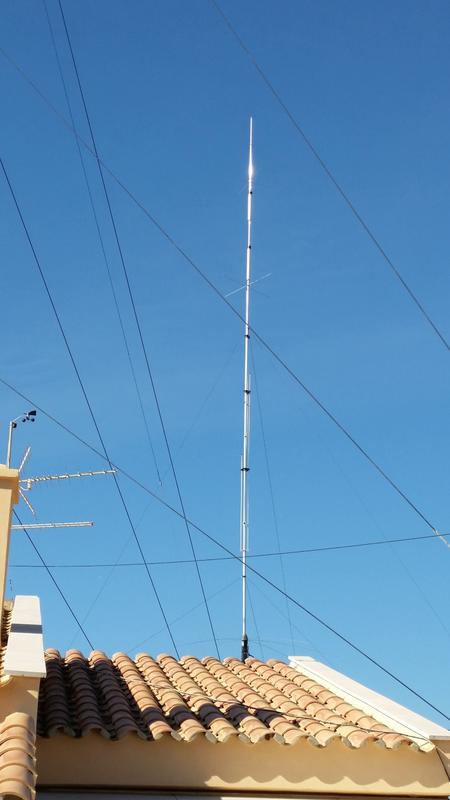 I have mountains from NW, N to NE that blocks my signals to part of this areas so DXing are quite difficult.
Please dont ask me for SKEDS , I have never used one for my DXing, just serch my call in DXSummit to look for the times I operate, It's easy: most mornings from 05:00 to 06:30z on Low Bands and other times in 20 and 17M.
I hope to work you again I don't mind to work you every day, thanks to look up.
73, Jaime.
This is a link to my Weather Station: