Hi,  I'm Jérome   
 ,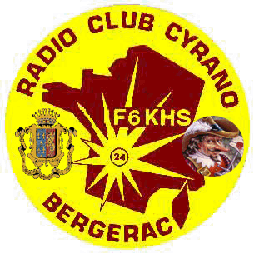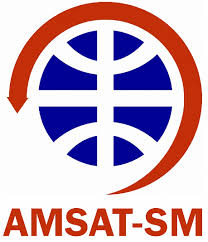 F4DXV since 2002 on HF-SHF but most of time on Satellites. I'm living at 480km SW of PARIS in the "Dordogne" valley at LALINDE (24) with a rather bad horizon due of hills and heavy noise level of local power lines. That's why I am quite often on air as pedestrian with my light but efficient (full-duplex) QRP setup: FT-817s (5w)+Arrow!
Since 2002, I have been the chance to worked over 120 DXCC on 32 differents voice Satellites: A0-7A, AO-7B, UO-14, RS-15, FO-20, FO-29, AO-27, AO-40, SO-50, AO-51, VO-52, SO-67, HO-68, AO-73, ISS, EO-79, AO-85, LO-87, UKube-1, EO-88, XW-2A, 2B, 2C, 2D, 2E, 2F, 2H, BY-70, CAS-4A, CAS-4B, AO-91, AO-92B, AO-92L
I have some excellents spots located in JN04, JN05 for trying some great AMSAT contacts up to the limits of the satellite coverage. So if you're interrested mail me !
I've operated since 2016 on Satellite rover: IN93, IN94, IN95, JN03, JN04, JN05, JN14
For SAT QSLing, I record my QSOs on LoTW as F4DXV only even if I was /P on air.
My farthest "SAT" contacts 
AO-7B: NJ7H (EM04rr/JN05ha)  8003,2km ! in QRP (5w) & Arrow !!!
FO-29: KG5CCI (EM35jf/JN04jr)  7634,7km ! new WR (dwn to 1,5w) !!!
More info about this new AMSAT World Record on Dave's KG5CCI page
Paper QSL card only for Satellite QSO Pse. For any QSL received via buro or direct without SAE+$, I'll send mine via GlobalQSL (Pse be patient for delivry time) because i'm not member of the French buro for sending
See you soon,    73's Jérôme