Ex :  FG8NY ( 07.2011 / 09.2015 )
Hurricane : http://www.sxmcyclone.com
For confirmation or Qsl only direct buro (SAE + 2 $)
Yes

ClubLog,

No

eQSL, No LoTW,

No

QSL mail,

No

IRC
Members:
My favorite keys :
Other member clubs:
REF :  www.r-e-f.org
ARRL : www.arrl.org  
CDXC:  http://www.cdxc.org.uk/
NCDXF: http://www.ncdxf.org/
INDEXA: http://www.indexa.org/
WebSDR : http://sdr.radioandorra.org/
OM and STATION:
TK8QD my friend Franck ( ex: F5UQN ) : http://www.tk8qd.net
DX Code of Conduct
1 / I will listen and listen, and then listen again before calling.

2 / I call if I can copy the DX station correctly.

3 / I will not trust the DX cluster and be sure to DX station's call sign before calling.

4 / I will not interfere with the DX station nor anyone calling and will never focus on the DX frequency or in the QSX slot.

5 / I'll wait for the DX station to end a contact before calling.

6 / I will always send my full call.

7 / I'll call and then listen for a reasonable period. I will not call at all times.

8 / I do not transmit when the DX operator calls another call sign, not mine.
9 / Do not transmit when the DX operator queries a call sign not like mine.
10 / I will not transmit when the DX station requests geographic areas other than mine.

11 / DX When the operator asks me, I will not repeat my call sign unless I think he has copied incorrectly.

12 / I will be grateful if and when I make a contact.

13 / I will respect my fellow hams and conduct myself so as to gain their respect.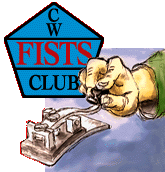 Haxe 
Thank for your visit
CW  For  Ever
ARVI PA
73 Jean
8615670 Last modified: 2018-01-30 13:15:15, 20228 bytes
Login Required

Login is required for additional detail.
You must be logged in to file a report on this page
Public Logbook data is temporarily not available for this user
United States Counties Award

#2227


Granted: 2016-07-20 09:54:02 (FG8NY)



Endorsements:

100 Counties CW

100 Counties Mixed

250 Counties Mixed

DX World Award

#2624


Granted: 2015-10-01 14:05:02 (FG8NY)



Endorsements:

Grid Squared Award

#5098


Granted: 2015-03-03 17:42:37 (FG8NY)



Endorsements:

5 Band CW

10 Meters CW




12 Meters CW




15 Meters CW




17 Meters CW




20 Meters CW




30 Meters CW




40 Meters CW




Mixed CW



5 Band Mixed

10 Meters Mixed




12 Meters Mixed




15 Meters Mixed




17 Meters Mixed




20 Meters Mixed




30 Meters Mixed




40 Meters Mixed




World Continents Award

#6135


Granted: 2015-03-03 17:42:33 (FG8NY)



Endorsements:

5 Band CW

10 Meters CW




12 Meters CW




15 Meters CW




17 Meters CW




20 Meters CW




40 Meters CW



5 Band Mixed

10 Meters Mixed




12 Meters Mixed




15 Meters Mixed




17 Meters Mixed




20 Meters Mixed




30 Meters Mixed




40 Meters Mixed