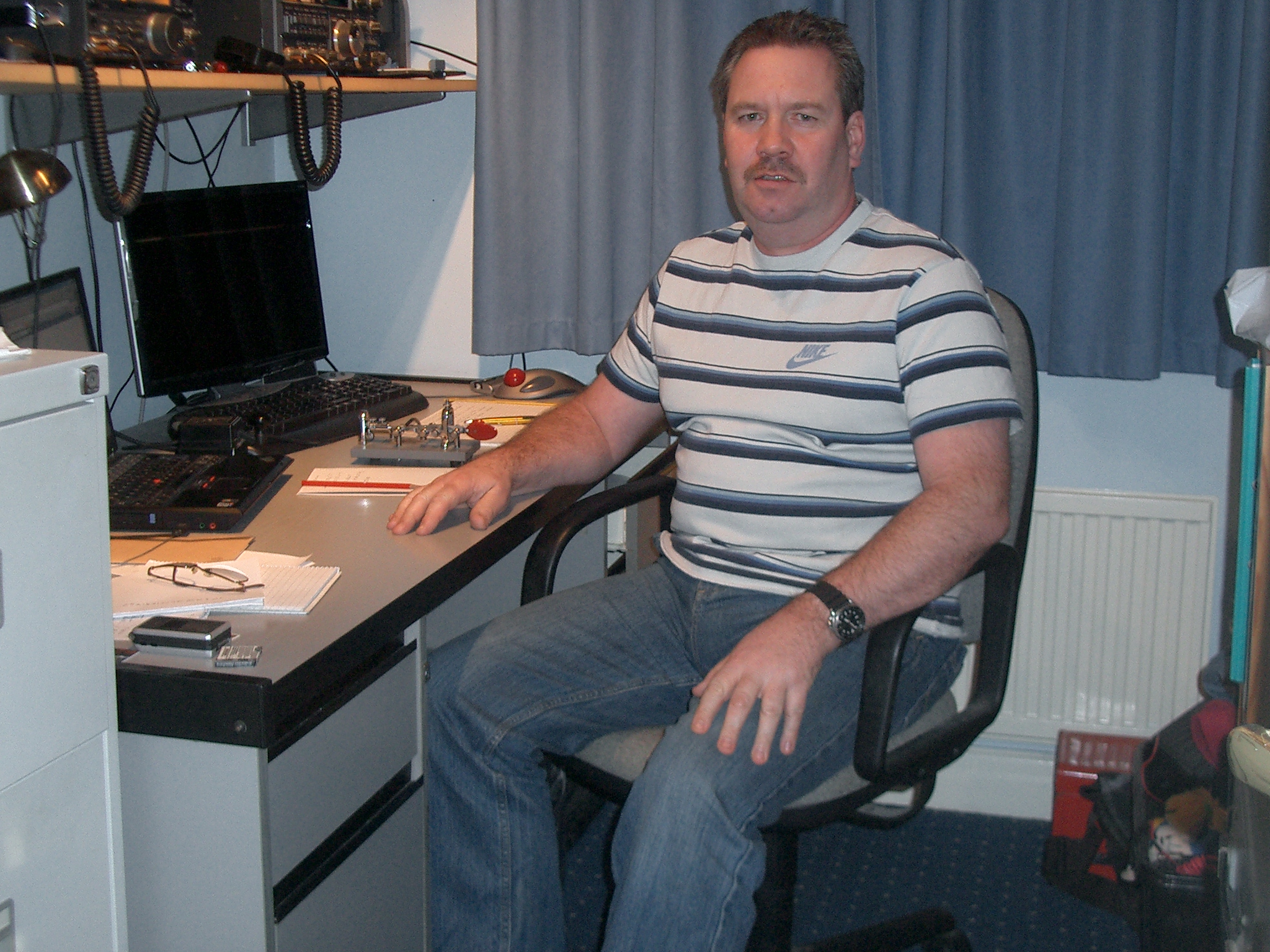 My first amateur radio call sign was G6XKK from June 1983 (this call was later held by my late wife Hazel) untill January 1985 when I passed the morse test at Liverpool (Graham House) and then became G0AMU.
My interests within the hobby are CW (using straight keys and my kent dual paddle key), mobile operation on 70 cms, 2 mtrs, 4 mtrs, antenna building and experimentation on HF bands.
I have an NOV allowing operation on the 60mtr (5MHz) band, and hope to become fairly active since adding a new antenna for low frequency bands.

My other interests are country sports, scuba diving, photography and sea fishing.
I am a member of FISTS # 14884 and WAB book # 5119 & 18973
WAB Square is SJ68 Cheshire.
12 March 2012, Have just aquired an ex MOD Clansman RT320, along with many optional extras. I'm hoping to be active from my mobile/portable station using 30 watts of CW or USB on most HF bands.
5 may to 10 June 2012. Special prefix of GQ in celebration of the Diamond Jubilie of Queen Elizabeth II.
21st July to 9th September 2012. Special prefix of GO to be used during the Olympic Games.
April 2013, now QRV on d star, using ID-E880 and IC-E91.
Usualy via GB7WC.
March 2014, Now QRV on DMR Mototrbo. Have a Motorola DP 3400 and will be active mainly via GB7HM.
January 2015, I now have a more up to date HF radio, a Kenwood TS-850S, fully loaded with ssb and cw roofing filters.
Hope to meet you on the bands, thanks for reading,73 de Lee.
(Member of Warrington Amateur Radio Club (www.warc.org.uk))