GEE ZERO AMPS WATTS VOLTS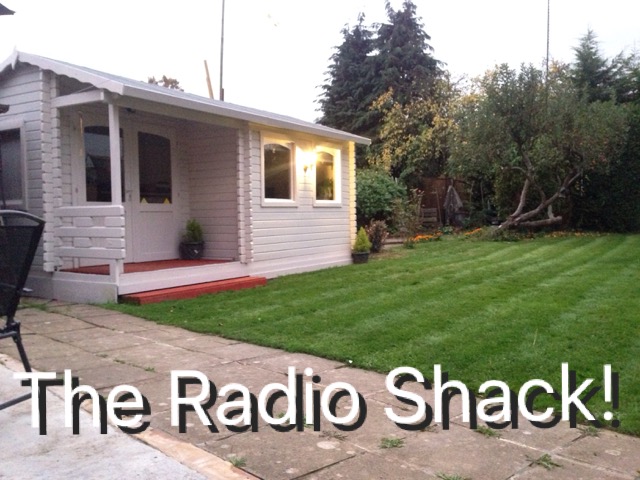 2 Element Cubicle Quad 10,15,20 Meters 
Below is a pic of me at 16 yrs old, the Year 1985 I was at the station of Tony G4ZLH, my mate who i grew up with, we both took the RAE in 1984. I had more hair in them days lol...........
Below is a old Pic of my Station back in 1985 and a recent picture of me standing on a Rock in Dartmoor Devon, the wind was so strong that day it nearly blew me hat off lol.......
Above Heathkit SB200 Linear Amp................ Also my FT101ZD.MK3
                                                      Below is A 130 foot inverted V Doublet
Hello!!
And Thanks for stopping by
MY WAB SQ IS. TQ15
I got my A Class Amateur Radio Licence wIth the callsign G0AWV back in early february 1985…I was only 16 years old at the time, and wow!! How things have changed now lol…….I had been off the air for over 19 years and I retuned back to the hobby in June 2010. I used to be very active working DX on the HF bands using cw and vox and boy did I enjoy that. There was no internet up and running properly back in them days so ham radio was very exciting with lots of DX for all to enjoy!........ We had great propagation in them days. Hope to catch you on the bands soon.
---
Station Equipment
YAESU FT1000MP MK 5 FIELD
YAESU FT950
Mic Is The (RED 5 AUDIO RV15 (TUBE MICROPHONE)
LINEAR AMPs - HEATHKIT SB200 YAESU FL2100B
130  foot Doublet 80 & 40 Meters
2 Element Qubical Quad 10,15,20 meters
MAST IS A CLARK 12 METER SCAM
Vidieo of Clark 12m Scam mast in the air
For 2 and 70cm.
YAESU FT 7900R.
BEAOFENG UV3-MK 2 Handheld.
ANTENNA UHF/VHF DIMOND MX50 DUAL BANDER.
---
You can Check out some Videos of the station on youtube Look under my callsign G0AWV also you can find me hanging out on GB3NS-R and if you hear me please give me a call. My other hobbies are keeping fit and healthy and that's maybe why I am a physical training instructor. I do a lot of kick boxing and unarmed combat. I'm also a British Military Fitness Instructor and we train in parks all over the UK its great fun ……Look out for BMF Training in a park near you. I do a lot of personal training, and I have been a personal trainer since 2006 I love physical fitness and keeping very active. I always quote. A fitter body will enhance a healthier mind
BORN TO TRAIN!!!.
Video of me Boxing,  pad training
Member of the Royal Signals Amateur Radio Society RSARS 2562
Below a picture of me in 1989 serving with Royal Green Jackets'
My Website Is www.rick4fit.com alsoYoutube Rick4fit Channel
Please fill free to take a look 73
DE G0AWV
Realtime solar data