G0BVQ
Hi, I have been licensed since 1985 and I am 73 years old. My Station is made up of an Icom IC 775 DSP, Icom IC 746, TS 530 Icom IC7300 and Icom IC 7000. The linear amps are Heathkit SB220 and the UK AMP Ranger 811K (now with 4 x 572b tubes) which I bought in kit form and built it in 2007 (pictures below). Antenna is a 2ele triband yagi at 11mtrs high, a 3ele monoband beam for 12mtrs. For 80 and 40mtrs I use a G5RV.My first introduction to radio was in 1956 at school when I built a crystal set. This was simply built on a cardboard tube about 3 inches in diameter. I used to listen to that, using my bed frame as the aerial and the gas pipe as earth. Whoops, I didn't know any better then! I was only 12 years old! I remember connecting the crystal set to the input of our wireless, and was amazed at the quality of the sound reproduction.Later in about 1958, I was given a box of components, which included some plug in coils and valves, which were part of short wave receiver kit. I took these to school to show our PT teacher, whom I knew was interested in radio (I have often wondered later if he was a radio ham). He was known as Killer Jackson, because he wasvery strict and would not take any messing about, but he helped me build the SW set and I made a chassis in metalwork. The radio worked first time and I spent many hours listening to the short wave stations. I remember I used an Ever Ready dual voltage battery, probably 2 and 12 volts, which of course are probably not made these days. I am by trade, an Electrician, but I have worked for the last 12 years as the Works Engineer at a company of dyers and finishers. I am now retired. In the Summer time I have great fun flying Radio Controlled gliders on the hilltops of the local moors, (hence my picture on QRZ.com). Look forward to working you on the bands. 73. (Only QSL via QRZ.com please!)
Shack.
Pictures of myself and my remote controlled gliders, at Baildon Moor near Bradford.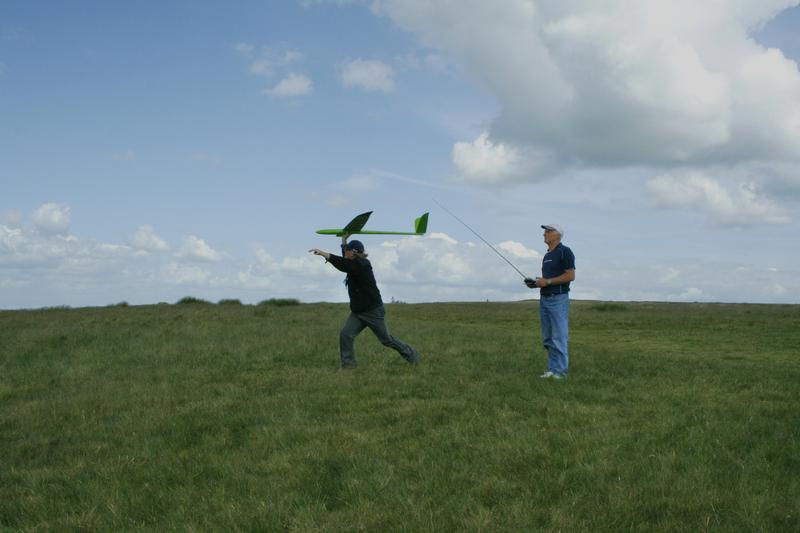 Ranger AMP 811K Linear Amplifier under construction.
Tuning caps, band switches and seriously heavy torodial transformer.
Valve bases, input board and control board.
Homebrew magnetic loop for 17 mtrs.
Cobweb Antenna for 20 mtrs through to 10.
Nest of delta loops for 17, 15 and 12 mtrs.
2ele tribander modified for 17, 15 and 10 mtrs
Antenna in "hiding" behind my house.
You may think running vehicles on gas is a recent innovation, but here is a picture of our old Company wagon filling up with coal gas around 1918.
1947 snow in Bradford.
1947 snow in Bradford.
Now that's what I call a crane!
RC Chopper at Keighley Gala.
Sherburn Aerodrome North Yorkshire John G4YRB (left)and Mike G0MJS (right)
Flying over the Humber Bridge at 3000 ft Pilot John G4YRB
Flying over Drax power station.
A sunny day at Scarborough North Yorkshire.
American steam loco at Worth Valley Railway West Yorkshire
Airbus A320 landing at Leeds Bradford Airport
Thank's for looking at my pictures 73 and hope to work you on the bands