The Picture above is a latest one of my Ham Shack.
My main radio is the icom 7800, I also have a Kenwood TS950SD and I also have an icom 5100 of which
I mainly use for VHF and UHF and Dstar, the amplifier is the Acom 1010 which can be seen on the far right.
The Main HF Antenna is a Force12 for 20,17,15 and 10 meters. The Tower is an 80ft Altron Tower Heavy Duty version.
To see one of my latest Ham Shack videos just click Here
The best microphone I have ever used and I have used many over the years,
It is the famous Electrovoice RE320 which is very hard to beat!
Picture below is of my FT847 with Green display instead of blue white as normal, Kind on the eyes!
Some pictures of my audio equipment below, the Electrovoice RE320 goes into a Behringer MIC2200 and then
into a digital processor the DEQ2496, The mixer I use for both my TX and RX and it is a Xenyx 1622FX usb mixer.
The Xenyx 1622FX USB mixer is below.
I love using this mixer as it enables me to separate the TX and RX audio so they are isolated and I dont get any
feedback or any nasties in the shack, I also use the Iplus isolation between audio racks and the radios, I use the
same mic which is the Electrovoice RE320 for all radios in the shack. Using the Iplus I can set the different levels
for the each radio. See below a picture of the W2IHY iplus.
The below is a quick snapshot of my lovely PTT switch which I built into the desk. It lights up on
keydown and can also lock for those longer overs. Has a really ultra smooth click.
Pictures below are of my Acom 1010 Amplifier and my Antenna switching system.
The picture below shows you the Antenna cables that come into the shack and into my antenna switch,
it is controlled by the antenna switch control which can be seen in the above picture above my acom 1010 amplifier.
Below is a quick snapshot of the Power Distribution Board I use.
No messy wires on the power supply and if I ever need to remove anything I just
undo the power pole socket. It also has its own alarm system.
Below is my qth, Weymouth Bay in South West England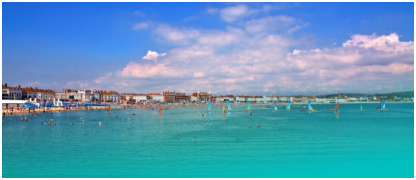 Below is a picture of my lovely dog called Pepper, sadly he died peacefully in my arms on
New Years Day morning 2015, he died of heart failure, I had a lovely Christmas with him
but the day after boxing day he became really ill, it was so sad. I miss him every minute
of every day, he was totally adorable in every way.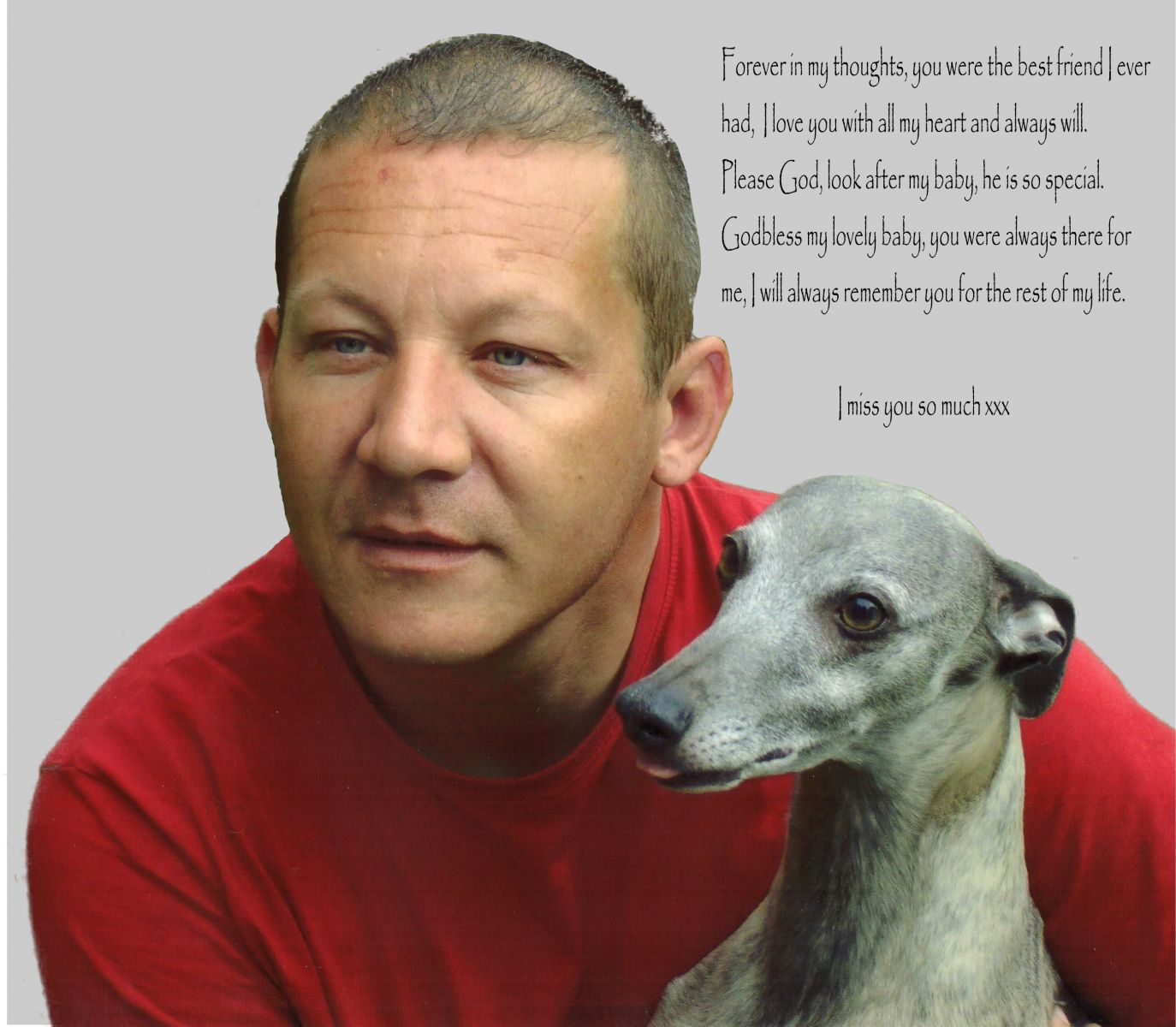 Another picture below of pepper, God, Please look after my baby. I miss him so much x
Below, one of Pepper having a snooze one day, just had to take this pic.. RIP my lovely baby..
I gave it some time to grieve over my lovely dog Pepper that I sadly lost
due to heart failure and then got my other little monkey called Blu seen below.
He is absollutely adorable!
Another picture below of Blu (Mr Handsome)
And finally below
I just had to put a pic of my little sports car on my QRZ profile, I was out again in the sun and just before
I put the roof down I took a quick pic of her, great fun driving her around with the top down and she has a great
in dash DVD player and satnav system, TOM TOM Live of course.. I love my fun toys!
Check out my number plate, stands for Ten 4 Bad Ass Ham... only kidding but not bad eh!
and finally
another picture below of my sports car, she is quite rare.
Red MX5 Limited edition sport version
They only made 300 of these cars and about 150 of them got sent away abroad so this one is a keeper,
I was out visiting some of my customers and thought it would make another great picture.
Thanks for looking me up on QRZ folks
Have a great day
More about my radio station can be found below.
Thanks for looking me up. I started back in ham radio as a shortwave listener at the young age of about 8 years old, I am now 42 years old and have been a fully licensed ham for about 24 years, I love this hobby and have many friends all over the world. Cricky how time flies when you have a great hobby and are having fun... I Have many interests within the hobby but my favourite has to be HF, I also like VHF and UHF, working different satelites and also tend to monitor the different repeaters on 2m and 70cms for local chit chatter..
To watch a short video I done of my ham shack Click Here
Last year (2012) I installed my new lattice tower which now has a Force12 multiband beam on it for 14,21,17 and 10m, above the HF beam there is now a 10 element 6m yagi beam and above the 6m beam there is a 2m/70cms colinear on the very top of the stack. The Tower is a crank up/ Tilt over tower which when fully extended, it goes up to just over 75ft. I also have 2 35ft telescopic fibreglass masts at the bottom of my garden which I have an Inverted L between the 2 masts, This I use for the 40m & 80m band. The inverted L antenna goes up one mast and over to the other mast, this works well and I installed them so even if my main tower is not up at full height, I can still use 40m on the other 2 masts for good performance.
Well heres wishing you great DX
All the best wishes
73's
James G0SEC