QTH: Windsor, Berkshire, United Kingdom
Locator: IO91QL
WAB Square: SU93

'Fishing' for DX

I'm a keen portable operator and if the opportunity arises, I try and take my Yaesu FT-817 out and about with me whenever I can - particularly when at the seaside (my wife and family keep a safe distance to avoid embarrassment)! 

Base Operating
At the time of writing (2017) we are rapidly sliding towards another sunspot minimum and so we no longer enjoy 5/9 plus worldwide QSO's using a random length of wire out of the upstairs shack window!
As is expected, the HF bands are becoming more challenging, we have to work much harder to reach those elusive DX stations, the MUF means 10, 15M & increasingly 17M are 'closed' more frequently. As a result, I am now re-focusing my efforts on 40M and below, turning my attention to 1) my antenna & feeder arrangements (top priority) and 2) higher power operation i.e. firing up my linear amplifier (with 400W - the maximum permitted RF output here in the UK). 
More specifically, I'm about to install an inverted L antenna in my back garden. These simple unobtrusive antennas are ideal for the smaller gardens here in the UK but it does require a good ground to work against.   
Equipment wise, I use a Yaesu FT-2000 as my primary HF rig (a proper, man sized radio!). I operate this in conjunction with my Ameriton 811H linear amplifier and a Yaesu FC-902 ATU.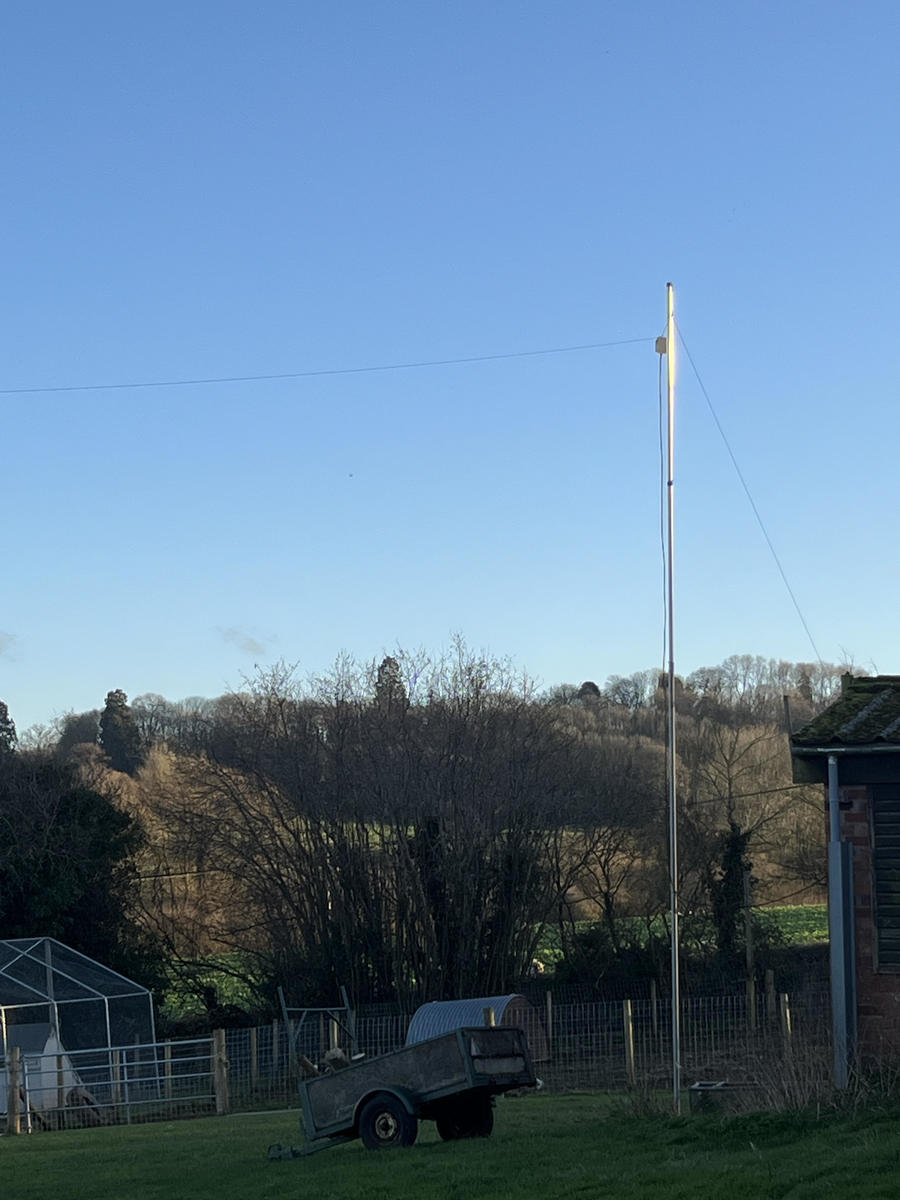 The new temporary shack - in my garage!
VHF & UHF
On the higher on the bands, I have an IC2820 DSTAR radio which also covers 2M & 70cm analogue as well as AM Airband monitoring, (I live just a few miles from Heathrow airport and still retain my pilots radio icence - hence my interest). The Icom is a really well thought out and brilliantly easy to use dual band rig.

In relation to DSTAR - I know some consider the VOIP linking process to be 'not proper' radio but I don't look at it like this, its a great way for hams to make long distance QSO's with relatively simple equipment, encourage innovation and crucially, keep those VHF/UHF bands active. Oh and its a handy alternative for when the HF bands are closed too!
Mobile
I drive a Landrover Discovery 4 (known affectionatley as the 'beast') and naturally enough, this is fitted out with my Yaesu FT-857D in a semi permanent configuration. The remote head is positioned on the windscreen (courtesy of a magnetic glass mount) with the main body fixed to the rear cargo area attached to the head by the standard yaesu seperation kit. I use this for both HF (static/portable operation only) and VHF/UHF analogue in addition to  airband monitoring whilst driving to and from work.
Summary
As you can see, my amateur radio style is very much a mix of different operating methods. I'm not a serious DX'er, contest station or SOTA mountaineer but everything I do with my radios, I enjoy - which ultimately is what our hobby is all about! 
P.S. My brother Keith is also a licensed radio amateur and a keen 2M SSB & HF RTTY operator, why not check out his QRZ page - M1VHT. He lives approx 300 miles north of me in glorious Northumberland.
73's for now
Paul
G0VHT