Hi,
Thanks for looking me up!
     Look us up at http://warc.org.uk 
My Shack Radios are: Kenwood TS-2000x, Icom IC-756PRO3, Tait T2020 4M FM, Motorola DM4601 (UHF), Motorola XTS3000 (VHF P25) 
I use a End Fed wire 40 metres long in a dogleg formation with a 9:1 UNUN at the feedpoint for HF and a 2m/70cm beam along with a pair of Diamond X50 collinears for VHF/UHF plus a 5/8 wave ringbase vertical for 4 meters at my home QTH. I use a Diamond X5000 for 23cm's from the TS2000x.
I am active on the Digital section of the 2m/70cm Bands on P25 and other Digital modes along with 2m/70cm SSB
I am always interested in Digital Voice simplex contacts on both UHF & VHF!
Also Promoting use of the 23cm & 4 Meter Bands as much as possible.
Although I have been enjoying activity on PSK31/63 & R.T.T.Y Modes,Using a Signalink USB and FLDigi/Airlink Express. I am returning to more "Phone" activities from now on. (When Conditions allow??!!)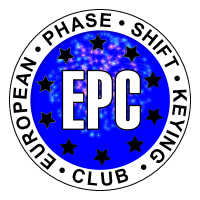 My Locator is IO83PG & WAB Square is SJ57
I used to enjoy portable operations up the hills and mountains,but I will be less active /p as my mobility is not as good as it used to be these days!!
When I do go out Portable, I use any one of my many Handhelds: Kenwood TH-D74E (VHF/UHF DStar),  XTS3000(P25 VHF), Yaesu FT1D(C4FM) ,Tait Orca (70MHz FM) and a Hytera PD685(DMR uhf). 
Take a look at my photos here:http://www.flickr.com/photos/46038558@N04/
Hope to put you in my log soon
73
Tony