G3RCQ/M on 80 m DX and Long Path tests Dec 2016
80 m coil wound on fins HOME MADE lenth 12ft 6 inches
Another shot of the 80 m coil wound with 2mm silverplated copper aspect ratio 1:1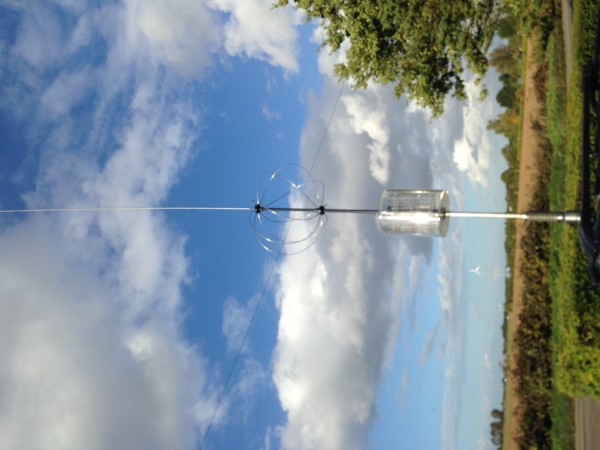 160 m loading coil - I use this in motion /M at up to 70 MPH mounted on roof bars of Granada Scorpio Estate.
For a short video on the actual transceiver and Amp see the you tube link below.The amp is home made from a kit bought 16 years ago from USA - max output is 1kw - this is followed by a Filter also home made - transceiver is a Marine FT-180 with a DDS VFO home made.Remote SWR to the driving seat - Heil HC-5 microphone. Antenna tuned by fixed capacitors and a 2300pf motorised vacuum variable.
Dave G3RCQ licenced 1962 - RAOTA Member No.544        www.g3rcq.com
QSL info - we send via post and will reply immediately - send me a card - I will be LOTW as soon as I have time to set it up.
Below are some pictures of my antennas, the station which is fully remote including selection of all antennas using Netiom cards is an Icom transceiver with Icom amp - each Netiom card which has its own IP address controls 16 relays - I have three cards giving 48 switchable modes. The Netiom cards are run from solar power - making all the computers and everything rebootable should a power outage occur. 
Part of the garden - freshly mowed!!
80m four square - top loaded 40 foot verticals with 160 radials per vertical - array fed with 220m of hardline
The 80m verticals are around 40 ft high with 4 top loading wires - this system is points of a db weaker than
full size elemnts and is much easier to put up and more importantly keep up in the very high winds at g3rcq
40m four square - full size elements - not so many radials as 80m around 50 per vertical -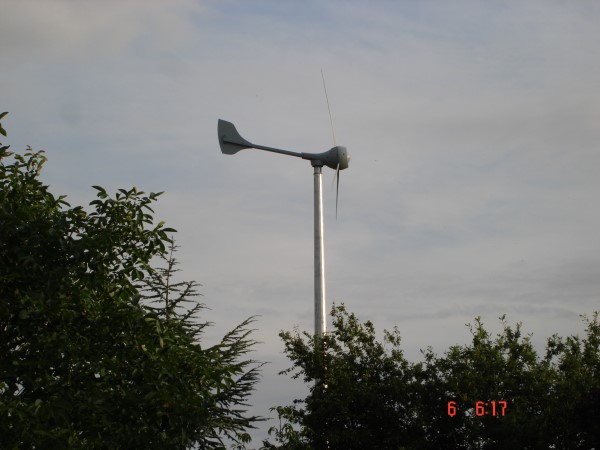 This is our 5kw wind turbine - its always windy from the North Sea which is 4 miles north 
Harvest time at RCQ - we grow Apples,Pears,Plums,Walnuts,Peas,Beans,Carrots and of course Strawberries and Blackberries.
G3RCQ centre G4PEL left G4AMN right - all regularly working 80m DX on 3.799  sunrise.  Photo-2016
The Dynamic Duo 4 years earlier Photo-2012
Second Tower with 2/70/6 colinear at the top - Innov 2m 9 element beam - Optibeam OBW 5-10 HF - 40m & 80m Double Bazooka
160m Vertcial - reduced size down to 70 feet (originally a 90ft Titanex) and tuned against 75 quarter wave 130 foot radials.
1st Tower - sorry about the blurred image - holds up 265ft Carolina Wydom at 60ft - below that is a 60m Double Bazooka
Rotatable K9AY with Wellbrook in the middle 
The receive antennas are 1200ft Beverage at 300 degrees and 700ft N/S the 1200 foot beverage uses RG6 fed at a convenient point - both feeders come back to the shack for selection and fine tuning front to back.
The 700 ft beverage is 300ohm ladder line with reflection transformers - Wellbrook Large Aperture Loop Antenna ALA100LN - K9AY and Magnetic Loop for 80m DX