G3UVR has been continuously licensed since November 1965.
Home built Tx equipment was used with an HRO receiver during the 1960's on 160 and 40mtrs CW Dx chasing. 4mtrs CW and AM was also used.
In the 1970's a move of location forced activity on 160mtrs to end ( no space for aerials ) Transverters were built for 2mtrs and 4mtrs using SSB and CW.. Due to a poor VHF location and building up a small business, activity was limited until a move to the present location in 1980.
Transverters were built and added for 70, 1296 and 2320mhz. Squares and countries were chased. 50Mhz cross band worked before the UK could transmit. 70mhz was my favorite band and I had worked 50 squares and 9 countries by 1990.
Early 2001 saw my return to 70mhz to continue my square chasing now more countries were becoming active. By summer 2017 this was up to 45 DXCC and 224 locators.
In the 1990's activity started on ATV using 24 13 and 3cms which remains an interest today.
G3UVR is also a VHF DF enthusiast winning many certificates and trophies.
Equipment in use.. 2017
HF. Not really interested but TS870 or  K3 and bit of wire.
50Mhz. Elecraft K3 8w to indoor 2 ele in loft fixed firing 100 degrees from IO83KH
70Mhz. TS870 - Home brew transverter +  4CX250FG amplifier - 4 ele yagi
144Mhz. TS870 - MMT28/144R Transverter 25w to rotatable dipole.
432Mhz. IC9100 - 60w to 9 ele yagi
1296Mhz. IC9100 - 2C39 N6CA amp - 23ele yagi
2320Mhz. TS870 - G8LMW transverter with DB6NT - Andrews SSPA - 25 ele yagi
10,368Mhz. Elecraft K3 or FT817 HB transverter plus SSPA 4w - 60cm Andrew dish-DB6NT EME Preamp
---
Had this 1989 325i for many years.
---
My 246GT Ferrari
---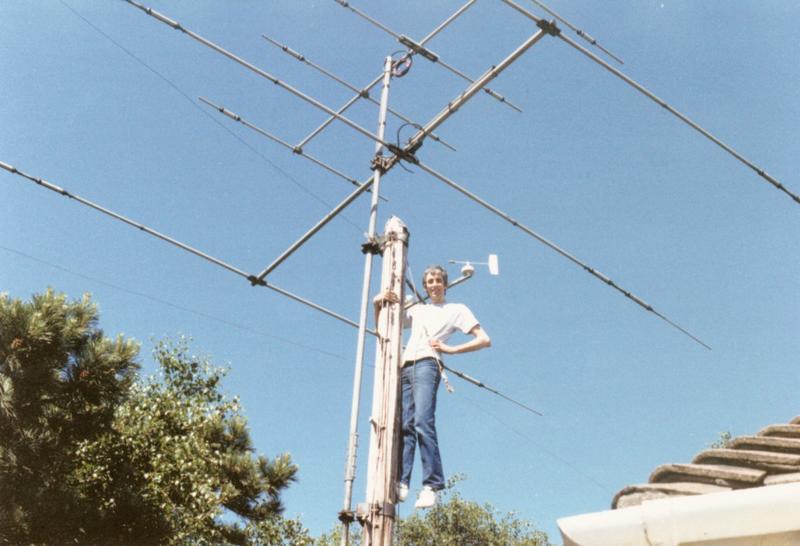 Putting up the 6/4m dual band for Basil G2AMV
---
View out to the east from roof
Oh no..Many years ago. The perm
---