I would ask everyone to upload their logbook to eQSL and LOTW. There are thousands of hams that do upload for the benefit of others. Thank you! 
If you are not 'Authenticity Guaranteed' your eQSL card is worthless. It's very easy to do. Please see the eQSL web site for instructions!
http://www.eqsl.cc/qslcard/authenticity.cfm
and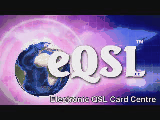 I Upload to LOTW as a courtesy for those people who use LOTW, however I do collect EQSL awards so I would very much appreciate your eQSL confirmation.
Even if you don't upload to eQSL it is very easy to confirm a QSO manually but you must be registered. 
I also use the bureau and am always pleased to reply direct if you could please enclose enough money to pay the return postage. IRC are not any good.  Being a pensioner I really can't afford to pay the postage any more. Normally 2 US dollars will do. I don't need more as I print my own QSL cards and I'll supply the return envelope, you don't want to pay extra postage sending me an envelope,  Very many thanks, Roley
My WAB is TR36 KENT
I started off in ham radio in 1952 when I was 7.  I then lived on a farm and we had no electricity so my first radio was the family radio with shortwave on. It was a battery operated Cossor. I used to listen to the AM nets on 80 metres. Once a week the radio battery went to the local car garage to get recharged! I still remember the first station I heard and that was G3CED (now SK).  I found a ham magazine in a local book shop which had his address in and my first QSL card was received. What an exciting time that was! When I left school I joined the Royal Air Force and was trained as a wireless mechanic. Got my license and started my overseas postings with a year in the Maldive Islands! A years Dxpedition and it was all for free and I got paid too! I left the RAF in 1968 and became a radio communications research engineer. After a few years I started globe trotting again when I moved into management. I spent most of the next 10 years or so in South East Asia, however I was so busy with work that I never had the time for ham radio until I moved to Australia and operated as VK2GAL from near Sydney.
I find today, over 50 years later, ham radio is just as exciting as it was all those years ago when I tuned in to my first radio ham.
First licensed in 1962 at the age of 17.
I have also operated as EA7/G3VIR, EI2VCE, F/G3VIR, GC3VIR, GI3VIR, GM3VIR, GO3VIR, GQ3VIR, GR3VIR,GV3VIR (July 2013), GW3VIR, HB9/G3VIR, HL2/G3VIR, MP4BFV (65-66), VK2GAL (89-91), ZC4RB (67-68) and VS9MBop (62-63).
My wife, Soon-Young is M3VIR, she doesn't operate but she does give me great support in my hobby!
My son, James is G4CDH, my brother Bill is G8ESW and my nephew Neil is G1PWQ, however none of them are active at the moment.
I am interested in all modes but currently I am using CW, PSK, RTTY, JT6, JT9, JT65 and WSPR.
My equipment is a Yaesu FTdx-1200 with LDG AT-600 Pro II and my antennas are a home made G3VIR Trap Inverted L with a selection of wire radials buried under the lawn . For 6 metresI have recently replaced my dipole with a 5 element yagi and a home brew ATU.
I am a member of the following
Radio Society of Great Britain - RSGB
American Radio Relay League - ARRL
Royal Air Force Amateur Radio Society - RAFARS No. 112
Royal Signals Amateur Radio Society - RSARS No. 224
The beginning!:
The early days. This photo was taken around 1956/7 and shows my BC-348Q with RF-25 converter, home brew PSU and a few other things. By this time I had joined the International Short Wave league and managed to collect quite a number of QSL cards. It would be a few more years before I got my licence.
I only use 2 antennas. one is a 5 element Yagi for 6 metres and the other is a homebrew All bands trap inverted L with the vertical element at 40 foot.
My greatest claim to fame! World Champion CQ WW DX CW Contest 1967. Single operater and hand written log etc. Could never do it in today's world. My equipment was a KW2000 running 10 watts to a half wave dipole at 80 feet. This was fed with open wire feeder. My only local contact was with ZC4GM. Gordon Moore who is sadly now a SK. Gordon, I dedicate this win to you. You gave me so much help and encouragement when I was living in Cyprus.
1967 CQWW CW 160m World Champion with World Record
1968 Cyprus:  Radio Amateur of the year.
Thank you for viewing my web page and may your god bless you all.