Ham Radio Station G4TJC
For my main site please visit http://www.melhuish.info/simon/g4tjc/ and my G4TJC Blog.
If you have worked G4TJC please QSL. My preference is to use Logbook of the World and eQSL. I'm also happy to reciprocate QSLs through the bureau, but be prepared for a wait!
I am active on all bands from 160m to 6m from home. For 2m and 70cm I operate mostly portable.
My main focus is SOTA - Summits on the Air - both activating and chasing. I use SSB and CW (with a straight key mostly)
I am also active with JT9 and JT65 on HF.
I am a member of the RSGB and the ARRL.
Base Equipment
Yaesu FT-847
Sandpiper 3-band vertical, 160, 80, 40, 20 and 10m
M0CVO off-centre-fed dipole, 40 - 6m
Digimodes interface "Easy Digi" with homebrew USB-based system
Portable Equipment
Yaesu FT-817
Yaesu VX-7R
MTR2
Various wire antennas
InnovAntennas 5 element OWL
About Me
My day job is at the University of Manchester, Jodrell Bank Centre for Astrophysics. If you've heard of Jodrell you might be suffering some antenna envy! Sadly I won't be getting to plug my FT-847 into the Lovell telescope anytime soon.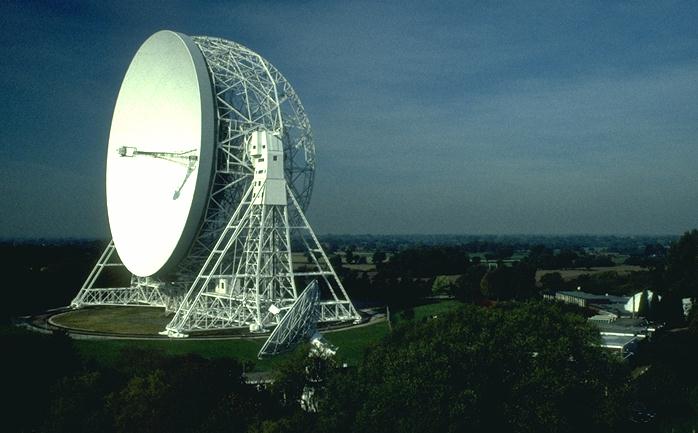 My research concerns the design operation of mm-wave (Ka band and higher) LNAs at very low temperatures (sub-Kelvin physical and sub-10-Kelvin noise). To achieve this I work with novel helium sorption / dilution refrigerators. The main science driver is studying the cosmic microwave background, the cooled remnant of light from the early universe.
I am a member of my national society, the RSGB, and of the ARRL.