Ceramic plates purchased 2015 in beautifull Ronda/Spain
 CW for ever, the only one originally hamradio mode 

Since February 2017 Honorary Member of USKA Union Schweizerischer Kurzwellen Amateure 
1986 apponitment as an honory member of USKA Sektion Schaffhausen www.hb9sh.ch
Also member HTC www.htc.ch and SOTA groupe Switzerland www.hb9sota.ch
From February 2012 to March 2018  web editor, member of Webteam www.uska.ch
 USKA Union Schweizerischer Kurzwellen Amateure
Representing Canton "SH" (Schaffhausen) for Swiss Awards.
Resident station for DCS (Diploma Castelli Svizzera), reference DCS SH008 "Munot".
 
January - April 2017 QRT. Find the reason for this in the pictures at the bottom of the page.

Special activities 
In 2015 I was active with the special callsign HB90IARU in CW, SSB and digital modes.
The number of contacts: 12'126 . It was a excellent training to improve personal skills in contest operating.
In 2017 USKA has activated the callsign HB600NVF. HB9CIC worked 4000 contacts in CW, SSB and digital modes. Check www.qrz.com for background information.
I prefere operating in CW and SSB to complete checklists for some big awards. Active also in digital modes like FT8, RTTY, BPSK (31/63/128), Olivia, MFSK, HELL, SSTV and others. Participating also the big hype with FT8. Logged 1600 QSO in two month. You can work me often as a participant in european and worldwide contests in all modes. 

2013 I reached my best result ever in the CQ WW DX CW contest: 1300 QSO, score about 1'200'000 points. During this contest QSO # 100'000 found the way into my log book.
Participating the big FT8 hype from 3rd October 2017 to 18. January 2018. Worked 2160 QSO, 375 bandpoints from 6m to 160m. 1420 contacts are confirmed via LOTW, equal to 65.5.7%, including 38 states for "WAS FT8" award.

 LOTW current counts HB9CIC (31.12.2017)
Callsigns in LOTW        HB9CIC (current), HB2CIC (2000), HE8CIC (2007)
Contest Logs               416  (1999-2017)
Uploaded QSO            118'715
Confirmed QSO           471355 =  equal to  39.70 %    (Over all callsigns in LOTW: about 17 % confirmed)

 LOTW development / January 2012 - December 2017  
                       QSO       QSL         %   DXCC mix   DXCC CW    DXCC SSB       DXCC digi      Challenge
31.12.2012   65'685    19'625   30.0     270              258             219               100                1285
31.12.2013   79'394    25'216   31.8     279              269             229               114                1406
31.12.2014   88'986    30'042   33.8     285              272             246               129                1502
31.12.2015   99'210    35'324   35.6     290              277             253               149                1551
31.12.2016 110'951    41'646   37.5     325              302             314               159                1712
31.12.2017 118'715    47'135   39,7     325              302             314               163                1732

                                  

 Worked all States WAS via LOTW  
CW  Award received
SSB  Award received
Digital  All states confirmed, award not jet applied
Triple Play Award (Contacts valid from 1.1.2009) / Still Missing South Dakota in CW and Wyoming in SSB)

 Long-terme project Dutch MILL-Award (PA0) 
For this award contacts with at least 1000 different hamradio stations in the Netherland have to be confirmed. Current count is 1010. I have applied this award as the first HB9-station. Thanks to all dutch friends to support my project by QSL-cards.
 Long-terme project DLD-Award (DL)  
Applied DLD-500 40m mixed in 2013. New goal ist DLD-1000 40m award. 

 Remarkable awards and contest results
2017  HELVETIA Contest, 2nd place HB9 SO SSB, used special callsign HB600NVF
2017  King of Spain Contest, 1st place HB9, 6th place of 184 worldwide
2016  PACC (PA0) Contest, 1st place HB9 SO Mixed, as every year from 2008 - 2016
2016  HELVETIA Contest, winning category mixed HB9 (SSB/CW)
2016  World Wide WPX RTTY Contest, 1st place HB9
          ...... and much more

2014  CQ WW SSB, SO AB LP, 1st place HB9, 22th place EU, 44th place World ***
***   Highest record ever reached by a HB9-station in this category


 QSL information 

I do not process eQSL's because I see eQSL as basically useless for any mainstream awards, not valid for a number of "big" awards. First priority is QSL via LOTW. I upload all my log data for CW, SSB, contests and digital modes (including FT8) monthly to the database. Contest logs are uploaded few days after the event. You are welcome to send your QSL-card via buro or direct with SAE and enough return postage to my personal adress. If you do not like to follow the procedure below, I send back your QSL via buro. Please have attention to the following roules:
Europe

SAE +

2 US$

Outside Europe SAE +

 

2 US$

Special roules

for Switzerland

:

SAE with Swiss stamps for A or B service

Special roules

for Germany

: SAE

with german stamps. Letters goes direct to german post services.

I answer all the time to all SWL Reports. Today's SWLs are tomorrow's hams.
 
---
 
 Radio station configuration 
Short wave equipment: Since April 2001 YAESU FT-1000MP MkV. YAESU FT897 since 2003 for UHF/VHF/50mc and backup for HF-bands. Since June 2014 Perseus SDR receiver 0-40 MHz, working from time to time as server in the worldwide Perseus net. Info: http://microtelecom.it/perseus/.
New TRX YAESU FT DX 5000 MP limited Edition, installed 9th of June 2017. Very big steps in development
YAESU receiver technology between 2001 and 2017. New signal processing features makes operating easy and much more efficient. Comfortable and stressless operating in intensive contests.



Station Setup from June 2017. (from left to right) FT-897, FTDX5000MP, FT-1000MP MkV, Perseus SDR

Antennas Fritzel beam 3 elements for 10/15/20 m, additional dipol element for 12m/17m/30m. 2x37m wire dipol with auto-tuner for 10 bands (including 60m). HB9CV antenna for 6m, 12m above ground level. Diamond dualband vertical antenna X-300 for 2m/70cm.
Please visit my personal homepage http://home.shinternet.ch/amateurfunk/index.html for further details to my hamradio activities.

Antenna maintenance October 2011. 
top>down: HB9CV for 6m, dipol for WAC-bands, 3-element FRITZEL beam 10/15/20m. In front of the building (not visible) 2x37m long home-brew wire dipol antenna, continuouse optimized and often changed in lengh and configuration. This antenna works on 10 short wave bands, including 60m, driven over a indoor HAMWARE tuner. In the left corner of this picture you see the Diamond X-300 vertical for 2m and 70cm.
My last travels
From 23.1.2017 to 19.3.2017 with my wife tour around the world. Duration 54 days following this route:
Flights from HB9 Zürich to PA0 Amsterdam and OA4 Lima/Peru operated by KLM. At Callao/Lima boarding to cruise ship MS ARTANIA. Cruising to CE0Y Easter Islands, VP6 Pitcairn Island, South Sea French Polynesia FO Fakarawa, FO Rangiroa, FO Moorea, FO Tahiti, FO BoraBora. Next destination ZK1s South Cook Island and ZL Rotorua, ZL Auckland. Here visit ZL1ZLD Musick Point Radio Station. Visiting north- and south island of New Zealand by cruise via ZL Devenport, Wellington, Lyttelton, Akaroa, Bluff and other destinations. Crossing the Tasman Sea to VK7 Hobart. After 45 days deboarding in Sydney, stopover, flight to Singapore with A380 Singapore Airlines, further stopover 4 nights. Final flight with SWISS B777 home to HB9 Zürich (13 hours), arriving 19.3.2017.
Fotos (c) HB9CIC

25. January 2017   OA4 Lima Peru  /  Plaza de Armas
31. January 2017   CE0Y Rapanui, Easter Island  /  Anakena Bay with group of Moais (Ahus)
3. February 2017   VP6 Pictairn Island  /  One of the most isolated place on the world, located 3000 km from New Zealand and 1000 km from Tahiti. Currently (2017) live only 38 people on the island. We had personal contacts because most of them are coming on board of MS ARTANIA to sell stamps and local products. Highlight was to get the official immigration stamp in the passport.
The next 5 pictures are taken from islands/atolls in French Polynesia. There are 118 islands in French Polynesia and many more islets (motus) arround atolls. These islands make up a total land area of 3,521 square kilometers. The largest and most populated island is Tahiti with the capital city Papeete.

7. February 2017  FO Rangiroa Atoll  /  34 degr. Celsius 90% humidity

11. February 2017 Moorea  /  wild montains, very friendly people on all islands

8. February 2017 Tahiti  /  Papeete by night

11. February 2017 Bora Bora  /  Very popular place: Nice hotels, deap blue sea, Bluddy Mary's bar.

20. February 2017 ZK1s South Cook Islands  /  Raratonga Isl.  /  One of 15 Cook Isl.

22. February 2017 Radio station ZL1ZLD "Musick Point" in Auckland. My wife and Ann Walker ZL1BFB.

23. February 2017 Devenport  /  Auckland skyline in the background

26. February 2017 Mount Taranaki 2518m high, New Zealand south island

27. February 2017 Wellington, capital city of New Zealand

28. February 2017 Christchurch. 22. February 2011 very strong earthquake. Widespread
damage across Christchurch, killing 185 people.

3. March 2017 Akaroa Bay.  MS ARTANIA

7. March 2017 VK7 Hobart Tamania. City view with Mt. Wellington

10. March 2017 Sydney  /  Arrival in the morning, skyline with opera

12. March 2017 Sydney  /  Harbour bridge and opera building

16. March 2017 Singapore  /  Skyline at Marina Bay

17. March 2017 Singapore  /  Marina Bay Sands Hotel
----------------------------------------------------------------------------------------------------------------


July 2016 with MS Excellence Princess on Donau river.
DL/HB9CIC (Passau), OE/HB9CIC (Melk, Wien, Neusidlersee, Dürnstein), HA/HB9CIC (Budapest, Esztergom, Szendentre), OM/HB9CIC (Bratislava).
May/June 2016 Visit Praha (Prag) Czech Republic
OK/HB9CIC in front of the Hradčany (Pražský hrad / Prager Burg).



September 2014 Highlights from the visit in East Canada


  Toronto / Skyline with CN tower. Tower 553 meters high

 Montreal by night

Quebec / St. Lawrence river

Ottawa Perliament Hill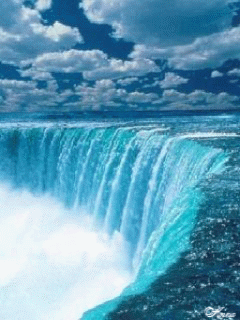 Niagara Falls, view from Canada to the state of New York
Niagara Falls, more specifically, is the name of three waterfalls - the Horseshoe Falls, the American Falls and the Bridal Veil Falls. The Canadian side of Niagara Falls located between Goat Island and Table Rock is known as the Horseshoe Falls. With the highest flow rate and beauty, Horseshoe Niagara Falls becomes a holiday spot for millions of people every year.

2010  Travel to South Africa
My dear friend Richard ZS1RIC and his radio station. 


Picture taken in 2010 in Capetown South Africa during a personal contact.
Closing point, just for fun.
Why driving a car with only "1 star" ? I prefer "6 stars" since 25 years.