Free 4 users HF SDR receiver with a 160m horizontal loop antenna:
---
HF (main / remote): Icom IC-7100 with remoterig,  Amplifier SPE Expert 1K-FA, automatic tuner Palstar HF Auto, main antenna 80m horizontal loop in 'triangle mode', building second loop antenna 160m in 'random mode'
HF (home): Icom IC-7800, no antenna :-(
Handhelds: Kenwood TH-F7, Hytera PD365, PD782 (DMR)
Mobile: Kenwood TM-D710, Hytera PD785 (DMR)
Home: Motorola XPR4550 (DMR), Yaesu FT-6200 for 23 cm
Software: Swisslog (main log), N1MM (contest log), Hamradio Deluxe (Client / Server), MTTY, UI-View
Operator: HB9OK, HB9VELO (2009), HB100FLP (2012), HB30OK (2013) (not QSL Manager for these calls!)
-> Click here to view all my awards
---
Old remote shack and Force 12 C4S no more in service :-(
---
QSL Policy:
QSL via Bureau and LoTW (Logbook of The World) are recommended, but I support also direct QSLing with Green stamp(s) and self-addressed envelope; IRCs are not more valid in my PostOffice. eQSL is also supported but I prefer QSL Cards.
I don't answer for 'every day' FM / D-Star / DMR VHF / UHF QSO and for QSL directed to other calls than mine; I'm not QSL Manager for anyone.
I upload regularly after every activity my QSOs to LoTW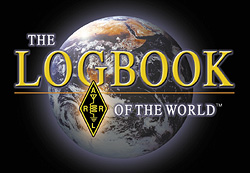 and 1 / 2 times a year to eQSL.
I answer also to all QSL received via Bureau every 2/3 months.
For DIRECT QSL: I need your QSL + SASE + 1 USD (Europe) or 2 USD (Outside Europe)
Europe: CHF 1.30 / ~Euro 1.70 / ~USD 1.15
Outside Europe: CHF 1.80 / ~Euro 2.40 / ~USD 1.60
QSL received Buro = Buro
QSL received Direct with SASE and USD/EUR = Direct.
QSL received Direct with SASE with IRC or without USD/EUR = Buro.
-> Click here to see my Online Log
-> Click here to see other photos
-> Click here to see all QSL cards received
---
Other info, QSL list and much other on my website www.HB9ODP.ch.
See you soon on the air or in the contest 73!