Hello, many thanks for visiting the page of HB9PJT / AK4KE. See you on the air!
I was born in 1959 and married to Monika. We have two daughters (Tamara and Sabrina) and a son (Fabian, HB3YGH). I was educated as an electronic engineer. Previously employed as a product manager for electronic components and as a sales director in a software company. Today I work in my own IT firmwhich provides business-management software solutions, systems and networking for small- and medium-sized companies.
Licensed in 1978, I enjoy DXing and SSB contesting on the HF and VHF/UHF bands. Besides doing amateur radio in the shack at home, I enjoy making contacts with my HF mobile station and operating in the field. I also enjoy homebrewing amateur radio equipment and antennas.
I am a member of the Union of Swiss Shortwave Amateurs (USKA) and the president of the Zug branch clubof USKA. I am also a member of the ARRLand RSGB.
Understanding Wireless Communication
"The wireless telegraph is not difficult to understand. The ordinary telegraph is like a very long cat. You pull the tail in New York, and it meows in Los Angeles. The wireless is the same, only without the cat."
Albert Einstein
Equipment
Shack: Elecraft KX2, KX3, MX-P50M 45 Watt PA, Kenwood TS-2000, TM-V71
Mobile: Kenwood TS-480SAT, TM-V71
Portable: Elecraft KX2, KX3, Kenwood TS-480SAT, TH-F7E, TH-G7, TH-K4E, Motorola DP3601, DP4801e, RFConcepts rfc 2-315, ultra light 144 MHz transverter kit for KX2
Museum: Kenwood TH-45E, TS-120V, TR-2300, Atlas 210, Mizuho MX-7S, Icom IC-202, Yaesu FT-7B, Standard SR-C430, ST Communications KF-430
Yagi Antenna at Home HB9PJT
20, 15 & 10 m Force 12 C3SS 3-band 6-element Yagi; 2 elements per band. No traps and very rugged. A fine working antenna.
160, 80 & 40 m Dipolantenna at Home HB9PJT
The Antenna is 20 m & 20 m long. This box is remote controlled for bandswitching.
Compact Mobile Antenne
How comfortable, never to dismount when parking in the city. The antenna is only 40 cm long and has a good power efficiency because of the capacity hat. It is remote switchable from inside the car for 20 m and 15 m. The tuner of the TS-480SAT does finetune the SWR. Then there is a RX active antenna circuit built in for listening the low bands. At 20 m the signal strength is exactly equal to the Diamond HF20FX antenna which is 1.20 m long. With this little antenna I worked many times all continents in SSB with 100 watts.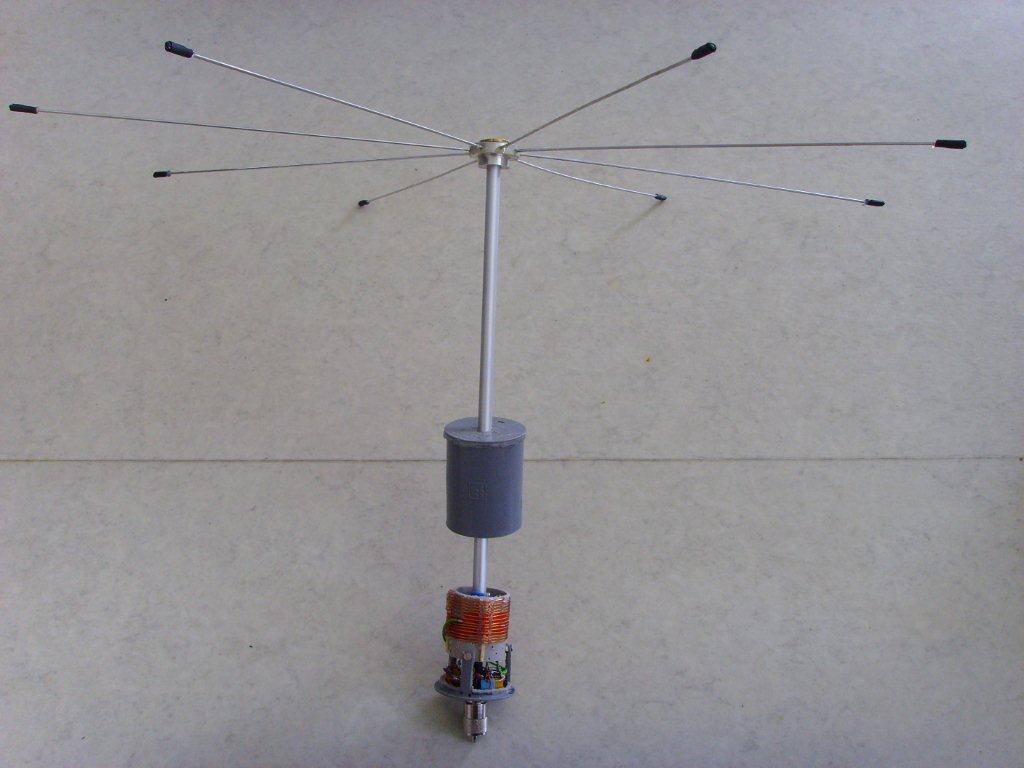 Home Built 5-Band Portable Yagi
For relaxing portable enjoyments this antenna is doing a fine job. With its gain of 4.2 dBd and the ground gain of a good QTH with sloping ground the signal is very strong. A superior design of DK7ZB. Changing element length manually for band switching. With the correct core material the balun is working very well. I use a FT240-61 and 3x3 windings in the transformation section.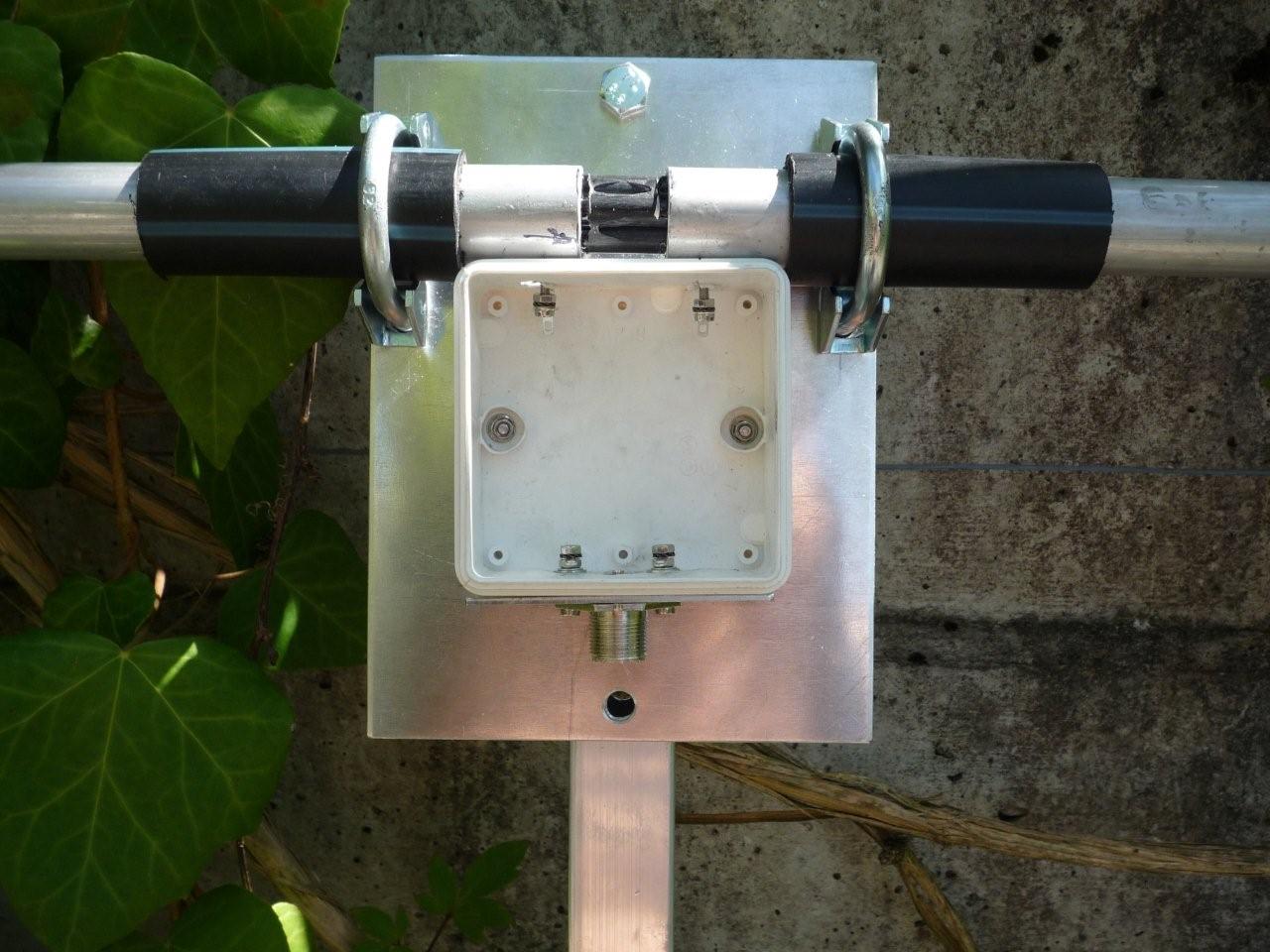 IC-703 Autonomic Manpack
I do not understand why there is no complete HF portable rig available with everything built in. So I had to add some components to my IC-703. The flat box under the rig contains 13.2 V and 2400 mA/h AA batteries. Then a telescopic whip with the additional tuning network to complement the internal tuner. That works fine between 20 and 6 m. There is also a switchable UNUN/BALUN with switchable output impedance for using with long wires and untuned symmetrical dipols without the need of carrying additional equipment. Very impressive to make a medium range QSO's with such a small pack and the telescopic whip!
More Power when Portable
Sometimes 100 watt are not enough. This project has not finished yet but should once become a 600 to 1000 watt solid state PA for shortwave weighting under 12 kg including autotuner and power supply. It consists of two IRF154 transistors. I hope it finishes once...
Home Built RX IMD Measuring Signal Generator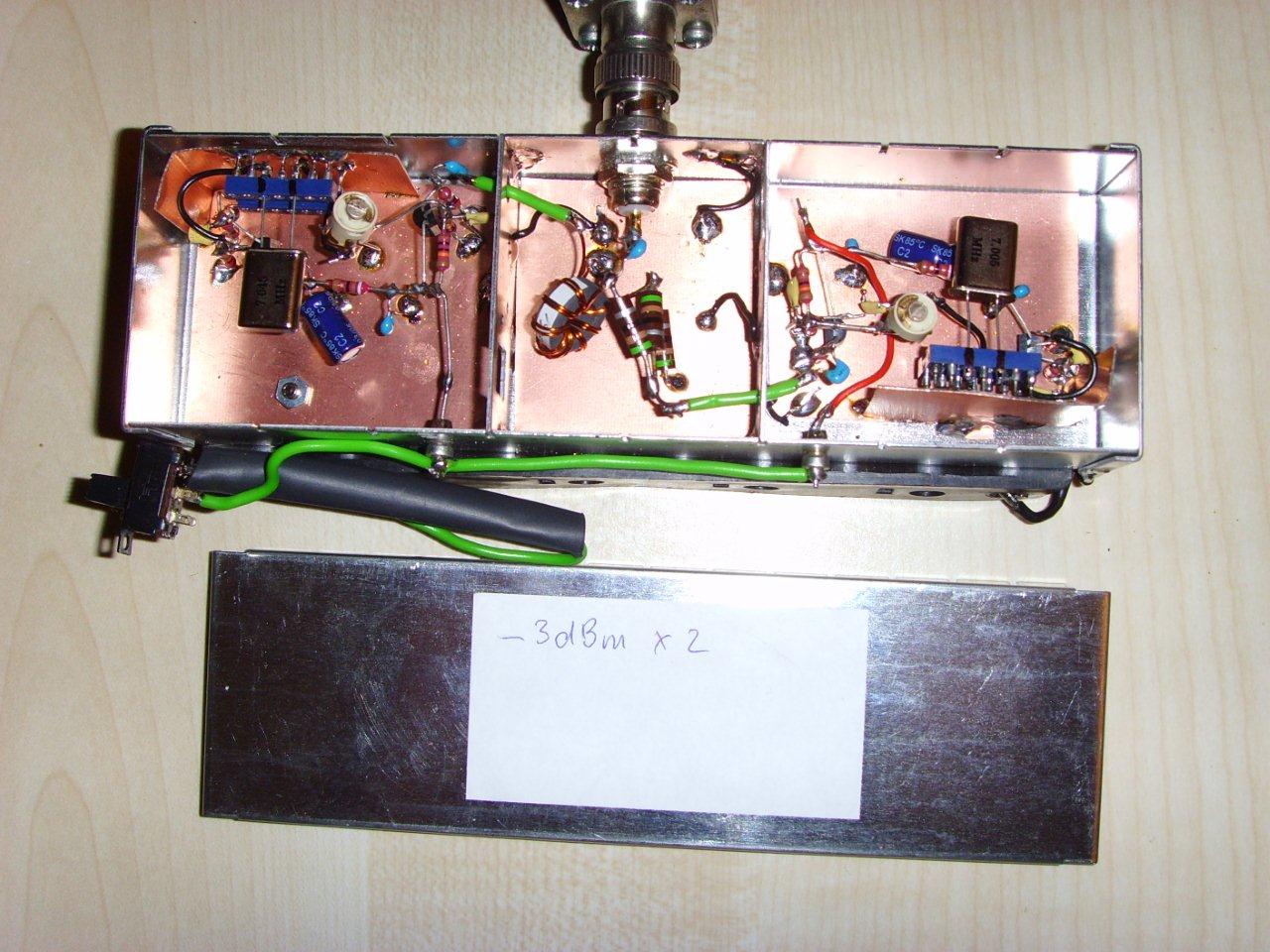 X-mas Contest 2014, 1st place in QRP class
PY2/HB9PJT, 2014
X-mas Contest 2013, 1st place in QRP class
SSB Filed Day 2013, 1st place in QRP class
Portable when skiing in the mountens, 2013
PA/HB9PJT, 2012
HA/HB9PJT, 2012
X-mas Contest 2010 Portable from Canton of Zug
Only 40 and 80 m. So wire antennas are ok for the second place in SSB.
ZS10/HB9PJT, 2010
3W6C, 2010
HB9PJT/C6A, 2009
Home made vertical antenna with UNUN 1:4. Tuned by the internal autotuner of the Kenwood TS-480SAT. 20-6 m.The stick is a collapsible military antenna which is extended by a telescopic whip. Very compact and perfect for air travelling. The antenna was working very good. 40 to 60 QSO's per hour and ODX to India.
V5/HB9PJT, 2008
Home made vertical antenna with fishing pole and UNUN 1:9. Tuned by the internal autotuner of the Kenwood TS-480SAT. 20-6 m. The station contains of the TS-480SAT and a Gamma Research PS which is incredable small and perfect working. Everything is fix installed and wired in the box. So arranging the station is a task of only 5 minutes.