In Milano there is too much QRN and so I'm active almost only from Gavi (loc. JN44jq ) during holidays and weekends as I1/I2SUH (please see that QRZ.com page).
Another location I'm active from is Pozza di Fassa (Dolomite Mountains, loc. JN56uk) as IN3/I2SUH (please see that QRZ.com page).
Licensed back in 1972, my passion is building radios and antennas. So only a few thousands of QSO logged in all this time!
Late 2016 I've finished a new 300W RTX: a direct sampling SDR radio build around this board that I've designed and assembled (inclusive also of the most of the microcode running on the Altera FPGA). It is connected with a 100Mbit Ethernet to a PC. On the PC side, I'm using PowerSDR OpenHPSDR modified to work with my SDR board (more photos still to be added).

This is my previous homemade transceiver, controlled by a PIC microprocessor, and delivering 275W. It can also be connected to the PC via serial cable and controlled via HamRadioDeluxe. On right, the DDS board and below, from left, the input bandpass and the ouput lowpass filters.
In Gavi the homemade 5-band Hexbeam antenna is at 12 meter above ground. Some SWR measurements on 14, 18 and 21 MHz. SWR is about 1:1,25on each band. Similar results on 24 and 28 MHz too.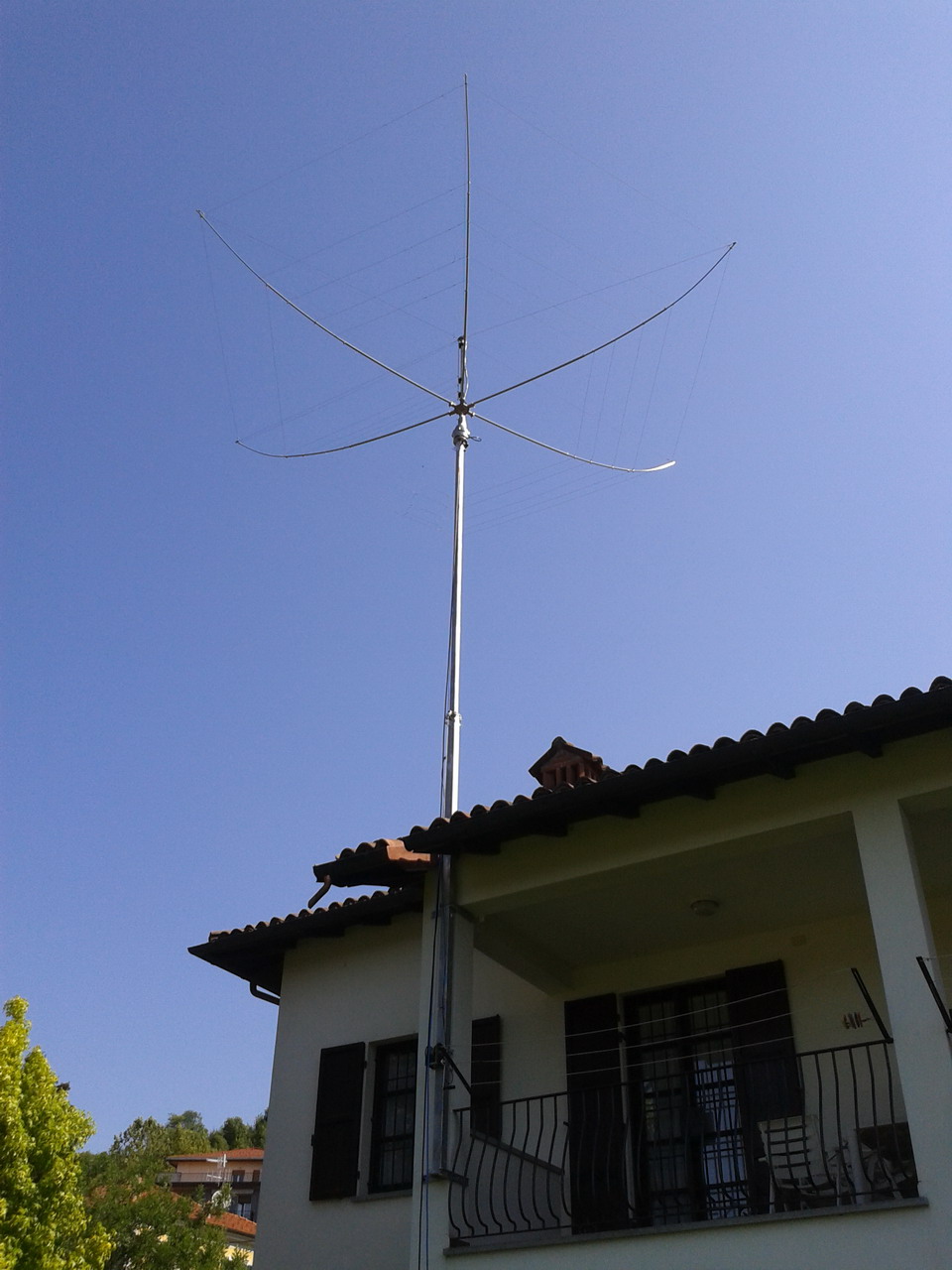 Each vertical division represents 0.25 SWR above unit.