---
- - -FB- - -↓
---
- - -QSL- - -↓
---
- - -References- - -↓
♦Islands on the Air, EU-031
♦Italian Islands Award, C001/ex NA-001
♦Mediterranean Islands Award, MI-042
♦Worked All Italian Provinces, Napoli
♦Worked All Italian Regions, Campania
♦Worked All Italian Squares, EL44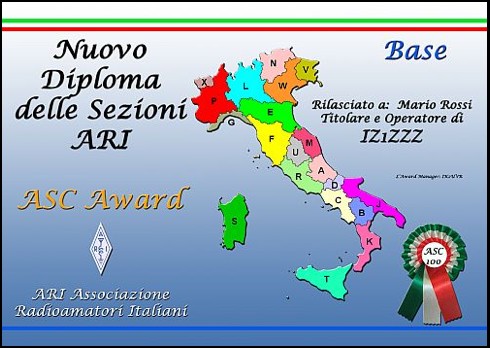 ♦ARI Section Code Award, C11
 ♦CDM Award, Italy
---
- - -Membership- - -↓
►ARI Associazione Radioamatori Italiani
►ARI Sezione di Ischia
►Mediterraneo DX Club
►30 Meter Digital Group
---
- - -RT Activity- - -↓
---
- - -Live- - -↓
---
- - -Bio & Area- - -↓
Special Call: IQ8UC, ARI Ischia.
Other: IC8MDC, MDXC 20th.
Welcome to Ischia Island, OM!
My name is Claudio and I am a Freelance, experienced in Tourist Guides and specialized in Tourism Marketing.
I have spent time in several countries like Germany, Austria, Belgium, Sweden and lately Iceland, the "Land of Fire and Ice", where in recent years I stay often when I am not in Italy.
More information about my activity from TF land can be found on the appropriate link(s), on the Icelandic reference sites and into the issue dated November 2014 of RadioRivista magazine, official organ for the Italian Amateur Radio Association, alias ARI, with a long report -photos and stories- written by myself regarding this fantastic experience which will continue in the future.
Yes, I love this incredible world in all its aspects, as You can see, especially DX and study of propagation.
All frequencies are intresting and fun, in this sense: I am fairly active from 160M to 70cm and rarely somewhere else too, up/down, showing a predilection for Low Bands and a special interest in Digital Modes, with a large part of the Station specifically dedicated to this, but without neglecting all other activities and all other ways of communication.
And without forgetting the beginnings as SWL and BCL, of course: I still find it pleasant to put my headphones and immerse myself listening the Ether, when it happens.
I also like going around my beautiful island on /P or -sometimes- on /MM.
Other great passions are sports, reading and writing, travel, music, cinema, food and wine culture, gardening and many more.
Watching the 1st QSL card, my housing area is in Your left side of the picture.
In the 2nd, which I use to confirm special activities, You can see the impressive and fascinating Aragonese Castle, symbol and historical memory of the place.
The 3rd applies to both, on the rear side, with possible variations and specifying precisely my Locator, that generally is JN60wr, a relatively rare grid square in some bands.
Most of the references are on the QSL, alternately: others (on the list above) are equally valid for the purpose, even if not present on the card.
I am a proud member of ARI Ischia, current manager for the Club website (which can be reached here ⇒ @ ) and since 2016, honored to represent the function of Secretary in our Association.
Forio, my town, is one of the six municipalities in Ischia Island, the famous "Green Island", located in the west part of it and obviously in the S/W part of the country, about 172 km away from the capital Rome and 37 km from the city of Naples, surrounded by the deep blue of the Tyrrhenian Sea and dominated by the placid and verdant figure of the Mount Epomeo, big obstacle for me in certain directions, but still a faithful friend to enjoy into nature and have fun on /P.
Here You can see a map-card and some other mixed pics of the whole area, courtesy of Web: 
↓
•
•
•
•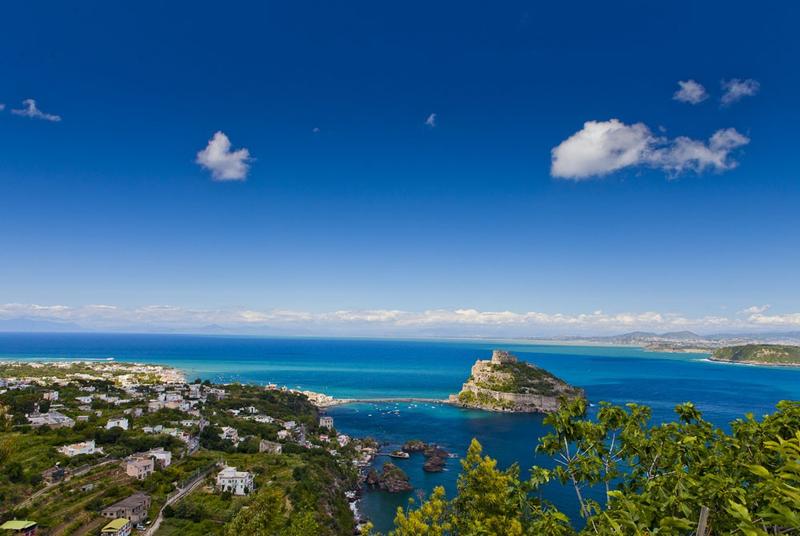 •
•
•
•
•
•
•
•
---
- - -My Log- - -↓
From CLUBLOG.org, periodically uploaded.
Besides available on real time in HRDLOG.net, almost monthly via HAMLOG.eu, HAMQTH.com, QRZCQ.com and quarterly by QSL.net.
---
- - -QSL Info- - -↓
►Direct ⇒ Due the very high local postal rates, kindly include in Your envelope SAE and adequate contribution, no IRC, taking extreme care in the postage. Unfortunately the mail service here is very fluctuating and we need a lot of patience. I also invested in a Post Office Box, quite expensive too, trying to minimaze any inconvenience. Otherwise go for different methods of confirmation, at times faster and definitely cheaper.
►Bureau ⇒ Reply to all cards received in the same way and to all applications via the Club Log OQRS, usually with one annual shipment. This is an interesting service, albeit slow and especially in some areas, rather inaccurate.
►LoTW ⇒ Weekly updated.
►eQSL ⇒ AG, instant electronic card sent after any QSO.
►
Club Log
 ⇒ OQRS service for Bureau cards.
►
HRDLog
 ⇒ Automatic confirmation for each contact.
►
QRZ
 ⇒ Once a month loading data into the Log system.
►SWL report ⇒ Appreciated and welcome, following the rules above.
►QSL Manager ⇒ For TF2CL, TF3CL, KJ4MLX.
---
---PR---↓
» Few Log data may contain some minor inaccuracies timetables due to various malfunctions of the logging program previously in use and some QSO may be missing in the early years of activity. I'm gradually recovering all data from storage media used as a backup and from my paper Logs, but it is an operation that requires a bit of time, because of the moves made ​​by the undersigned in recent periods. So, contact me if You are not listed in the previous search box and for any corrections or omissions, which I will put immediately remedy.
@ 

» In case of other question or doubt, feel free to ask using my email address.
•
•
•
•
•
---
- - -



- - - ↓
I am grateful for Your attention, understanding and cooperation.
Thanks for visiting this page, as well as to 
QRZ 
for the pleasant service.
I really hope to meet You soon on the Air!
---
...