Licensed since 1985, I have always been interested in HF DX activity. # 1 ARRL DXCC Honor Roll phone since 2003, hope to reach soon the HR also in cw.
My QTH is located in the northern part of Rome, which is also one of the highest place of the city at about 150 meters above sea level. QTH Loc. is JN61FW
Born in 1964,  lawyer by profession, my regret is that - at least so far - none of my three lovely boys, Athos, Riccardo and Leonardo seems to be interested in becoming HAM Radio, but you never know.
For many years I used a KT34 KLM topped by one Force 12 rotary dipole for 80 meters. Not too bad for being in an apartment in down town.
My current antenna is an Ultrabeam UB-50, 3 el. 6 to 40 meters, one vertical Chuscraft R 6000 and two full size dipoles for 80 and 160 meters. Main Radio is an ICOM 7851, with an Kenwood TS-2000 as a spare, various accessories and amplifiers for  HF and VHF.
Rome is one of the few places in the world that guest more DXCC entities and I have the opportunity to operate from all the three countries (Italy - from my radio station, Vatican City  and the Sovereign Military Order of Malta), which I have a license.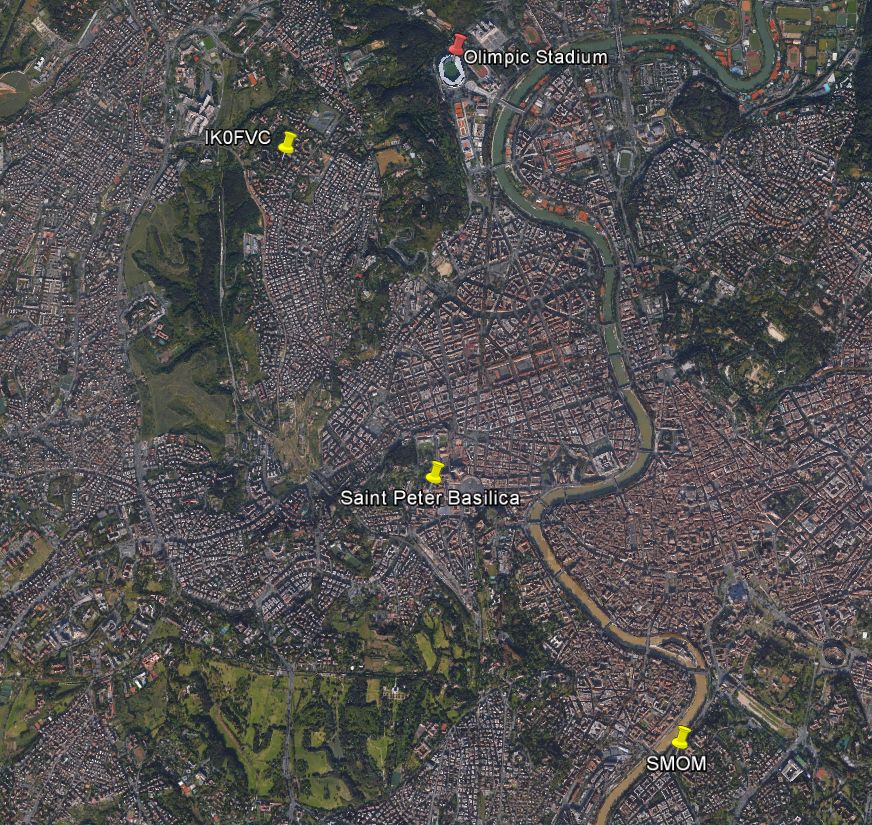 Hope to meet you on air soon. For more details please visit my web site
Best '73
de IK0FVC Francesco
Also HV0A, HV4NAC, HV6SP, HV50VR, 1A0KM, K0FVC