---------------------------------------------------------------------------------------------------------
Genova's QTH 
This is my main shack in my Home in Genova!
Here i'm only CW ... I Use my Vintage Drake C line (Heavy sherwood mods) composed by R-4C, T-4XC, DDS-4 by I0CG, Collins 75s3 receiver, PA Acom 2000, and two modern rig, my TEN TEC Omni V and the wonderful Orion 2.
My Drake C line in action....
Drake R-4C s/n° 20303 Aug. 1975;
Drake T-4XC s/n° 21897 Feb. 1974;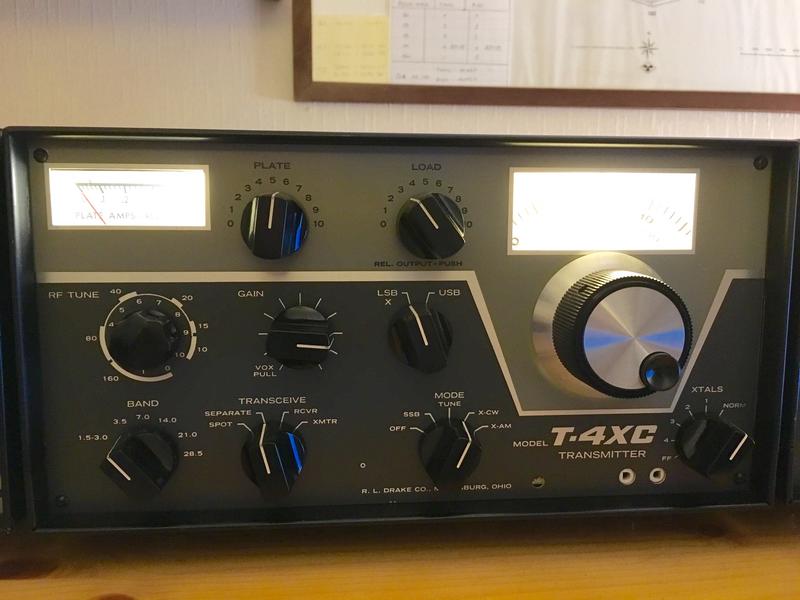 Collins receiver 75s3, s/n° 10272 circa 1962;
I use them everyday on Low Bands....DX or ragchewing... 
The Drake T-4XC is in line with Collins 75S-3 (and obviously with Drake R-4C), and is extremely tasty made
QSO with these vintage radio!
 .... my modern rig n° 1 as backup; Fantastic Ten Tec Orion 2!!!!
.... my modern rig n° 2 as backup, the TEN TEC OMNI V...great cw machine!!!!
The Antennas:
The antenna system in Genova ..... Ultrabeam dynamic GP 1/4 Wave on all bands from 10 to 40m, with 15 ground elevated radials.
This is the simple LC Tuner for my wire End Fed antenna, 43m long for 80m band.
The support poles lapping the perimeter of the terrace, which the antenna remains at a height from
the ground of about 20m..... i haven't a wide space and the antenna is positioned with "U"
configuration......works great!!! 
IK1QHB in action. This is my favourite homeSpot.... Levanto (SP).
I love SUP, and Bodyboarding...
In Genova....you can go in the water also in december....with wetsuit :-)))
.... and this is my last  goal ....Honor roll  DXCC ...
This is my second shack in my country house..... in Antessio...
This is my shack in my country house QTH. Is a Very small village called Antessio abt. 60km est from the city of Genova. Usually i'm active from here in Summer, and during winter week end, when we aren't not more than 30 people. 
I use here kenwood ts 870 or Ten Tec Omni 5 and Ten Tec Titan 425 Amplifier  golden series # 40 with 2x3cx800A7 tubes.
In this QTH i use Butternut HF2V vertical on 40 and 80m, KLM KT34 on 10-15-20m, open dipole on 17 & 30m, inv. vee dipole for 80m, 83m end fed with LC tuner on top band.
QSL is sure via Bureau....
73's to all!