Hello! My name is Roberto, SWL since 1983: IV3-258. Listening weather Satellites , OM since 2005. My city is Cordenons a small town near Venice, the conditions of my job is : IC756 Pro 2, SM 20 - SP 23, IC 910 H, -SP21 -SM 20, IC 275 H , IC 475 H, SDR ELAD - DUO-RX+ DCM 70 Converter + DOWN EAST MICROWAVE 144-28 Converter  . My antenna is=vertical antenna 40-20-15 m , 2x9 element 145MHz, 2x20 element 435MHz , 120 Cm parable = 1.200 / 2.400 GHz, 2.4 GHz 25 items. I am active SATELLITE : SO 50, AO 27, AO 73, FO 29 , ISS (ARISS) + ARISSat-1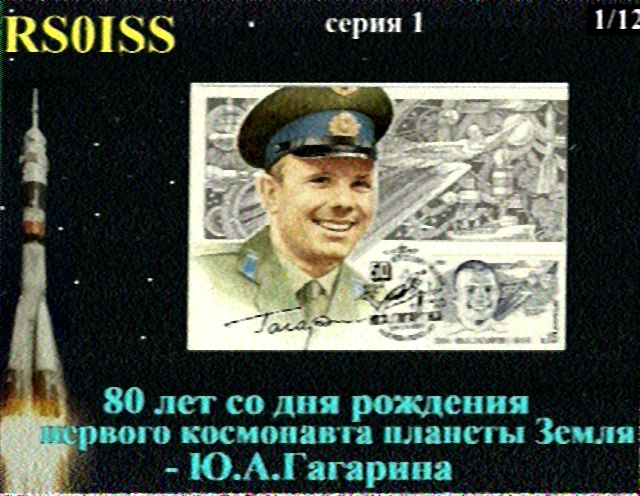 IMAGES  FROM  ISS  (  SSTV )  2013-2015-2017 .
Active on HF ,SSB and digital modes, RTTY, PSK and SSTV. my city is Cordenons. is a small town about 60 km north of Venice, at the base of the mountain in the Dolomites in northern province of Pordenone ITALY, JN65IX Locator. My job is elecctronic techniques and is also a hobby, I like my antenna, and then modify it to get a better result, but not always the case. My main hobby is to communicate with the satellite with the world! QSL is OK for BURO or direct ! SWL Report Please!
Thank you for visiting my page. Good luck and good DX
ANTENNA FOR SATELLITE    2017  !  
   FOR  THE   MOON    
  ANTENNA FOR  SATELLITES  2014  .
   PARABLE FOR SAT  2,4  GHz
In this photo we are me and my wife , she is a native of Ukraine, namely with Nikolayev near Odessa!
Nikolayev is a beautiful city in the south Ukraina, overlooking the Black Sea.
I can also be found on Skype. < IV3CYF Roberto >
.
VERTCAL ANTENNA  HF
  STATION  HF
 STATION SATELLITES
  LABORATORY
BEACON 432.440 MHz
I
RX   SATELLITE AO 73 - 145.935 MHz
In this picture, you can see SDR ELAD (DUO-RX) in action at 430 MHz band ! clearly with Converter 430 / 26 MHz. SSB Elettronic DCM70, placed under 19 + 19 UHF antennas. +DOWN EAST MICROWAVE 144-28 Converter  
This allow me to receive even the weakest signals from satellites which aren't even detectable with my other traditional receivers"
RX  SATELLITE  FO 29 -  435.850 MHz
 STATION  SDR  FOR  SATELLITES
  DUO - RX