Welcome to my homepage!!

        
                            My name is Loredano (Leo)
                             27 Mhz end 1979,SWL 174/TO since 1980,i have the Licence August 2010
                             My QTH is AVIGLIANA, whit two small lakes 25 km N/W of TORINO,located in the SUSA Valley.
                             Digital member: EPC#13739 DMC#03601 30MDG#4322 NDG#1878 CDG#1308 BDM#4464 CIMDP#00101
                             My working condition: Yaesu FT897 DI, 857,101E 
                             Rot.dipole 10-15-20 m. and 12-17 m.
                             Trapped dipole inv."V" 40-80-160 m.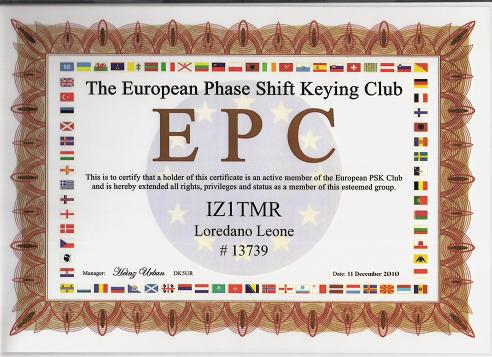 The father of radio and wireles
My  QTH
                                     

Thanks for visiting my site!!  Good DX!!  Bye Bye!!