"I know, it's only radio, but I like it, like it, yes I do..." - Tess, K1DT
Greetings from Rocky Point (Warwick), RI; headquarters of K1DT, M/V Short Wave (WDI2077) and S/V Rocky Point Observatory (WCZ4195), overlooking beautiful Narragansett Bay.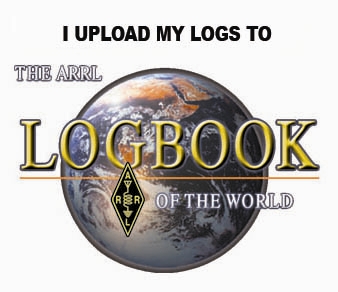 Operating 99.997% CW chasing DX on 160-6m. Some very occasional 160 & 75AM.
Everything you see in these photos is online and used daily. I do not collect Boatanchors, I own and operate them!
The HF station is a full Collins S/Line; 75S-3C (w/200Hz, 300Hz and 500Hz CW filters), 651S-1, 51S-1 and 75S-1 receivers. Transmitter is a Full QSK modified 32S-3 driving either a modified Ameritron AL-811 at 500W out, a Heathkit SB-1000 at a cool 800W out, or a Henry 2K-4 when the Full Legal Limit is required.
The 160M station main receiver is a Collins 75A-4 with selectable cascaded 300Hz/500Hz, 500Hz/500Hzor 1500Hz/500Hz mechanical filters and all the mods. QSX reciever is a Collins 75A-3. Transmitter is a modified Johnson Viking 1 (4D32 final) with sequenced and shaped keying driving an Amp Supply LK500-ZB (pair 3-500Z) at 1KW out operating full QSK.
The AM station main receiver is a Hallicrafters SX-28 with a modified Johnson Ranger transmitter running 45W of carrier with a vintage Layfayette dynamic mic. Several different recievers can be utilized with this station.
Other recievers online include a Collins 651S-1, 51S-1, 51J-4, 75A-3, 75A-2, 75A-1, two R-390As both with TMC CV-591A SSB converters, a Hammarlund HQ-129X, a 1941 Hallicrafters SX-28A and a 1936 National HRO Sr (lovely on 160AM). All receivers are fed from an electronic TR switch via an HF multicoupler and antenna switching matrix with selectable automatic muting.
Antennas are a 170ft Inverted L (5/16wave) up 65ft for 160M operating against 68 ground radials and four 1/4 wave elevated counterpoise; a 105ft Doublet at 50ft for 80-10 and a 40M Dipole at 40ft for utility work, all on a 60ft hill overlooking the salt water. All antennas are fed w/450ohm ceramic insulated ladder line and knife switch selected to any of 5 tuners.
Keys used are a circa 1919, 1920 and a custom jeweled bearing 1960 Vibroplex Blue Racer, an 1885 Western Electric type 1A telegraph straight key and a 1920 Signal Electric R-62 Navy Spark Key.
QSL LoTW (Preferred), Direct, via Bureau or carrier pigeon. QSLL 100%. Sorry, no eQSL. Logcheck is online at ClubLog.
Please NOTE: My logs are pen on paper but every K1DT, WA1QOG and WN1QOG QSO from Aug 1972 to date is in LoTW and ClubLog. I upload to both frequently.
Logs are always open, including former WN1QOG (Aug 72 to Mar 73) and WA1QOG (Mar 73 to Aug 77).
9 Band DXCC (cw), DXCC 160M No.1182 (cw), WAS 160M No.832 (cw), DXCC CW - 331 Confirmed
Member of: VWOA, SOWP 5709, AWA, NCDXF, ARRL, Providence Radio Assoc-W1OP, INDEXA 5030, QCWA 29248, OOTC 4627, FISTS 10358, SKCC 10579, AGCW-DL 3117, CWops 432, Gray Hair Net 286, AMI 1103, AMSAT 9171, 10-X 20498, CTC1532, Chatham Marconi Maritime Center, New England Wireless and Steam Museum, Association of Old Crows, Conimicut Point Yacht Club, Edgewood Yacht Club, Rhode Island Yacht Club and Fabre Line Club.
Fair Winds, Following Seas and See U on the RADIO!!!
73,
Tess, K1DT