Previous callsigns: AC4UQ, KC4YMW, AC26UQ, AC96UQ, AC400UQ. The special calls were from a temporary authorization during the 1996 Olympics in Atlanta. QRV all analog modes 80m-23cm, and most digital modes 80m-70cm.
      I maintain the (Conyers, GA.) 146.61 - 103.5 and 444.55 + 103.5 repeaters. A Moto 900MHz repeater sits dormant until such time as sufficient antenna height becomes available to make it worth turning on.
     The 146.61 repeater is currently operating in System Fusion (C4FM) Mixed Mode. You may use analog, DN or VW modes and the repeater will adapt. The 444.55 repeater is connected to the Allstarlink 40804 hub and the McDonough (GA) 146.715 and McDonough (GA) 927.1375 repeaters under normal circumstances. In addition, the 28523 and 28525 (Allstarlink) simplex nodes are often connected. The repeaters are always open to the public and are always connected to emergency power.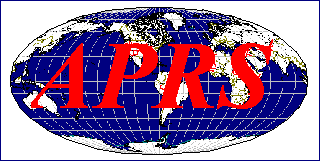 Now up and running is K1KC-10, an APRS iGate that is supposed to gate RF-only traffic to the APRS-IS servers. It seems to be working well but I am sure some fine tuning won't hurt. It may not be on 24 hours a day though. I would like to find a computer that does not consume much power for this purpose. In fact, the chances are very good that I will use the WiRES-X computer to be the APRS computer as well. Might as well make it earn its money!
     Interested in C4FM and other digital operating methods? Consider joining our club, the Yellow River Digital Group. Check us out on Yahoo groups under the name "Yellow River Digital Group".
     The Yellow River Digital Group has two WiRES-X 'rooms' dedicated to it. The first is YARDDOGS-RPTR (node #30383) with a room # of 40383. This room is connected to the K1KC 146.61 repeater and is usually in service. If you operate the repeater in a digital mode, you will access the room as well. If you operate the repeater in analog mode, the WiRES-X room will not be accessed; the repeater will function as a normal analog repeater. In WiRES-X, the connection itself will show up as "K1KC-DR-1". 
     If you change the Yard Dogs room to another room, it will revert back to 40383 after you log out. Please announce on the repeater your request to change the room temporarily. Usually it will not be a problem, however, sometimes it is in use. Also, manually bringing the room back to 40383 is a good idea. 
     Recently we have made use of other WiRES-X repeaters to extend mobile coverage. It worked quite well! Most repeater owners do not mind if you make use of their facilities and, in fact, encourage you to do so. Just make sure the repeater or the WiRES-X room is not in use by anyone else first. Thanks!
     The second room is YARD-DOGS (node #30627) with a room # of 40627. That room is connected to a  node radio and is active at different times. In WiRES-X, the connection itself will show up as "K1KC-ND1". Anyone connecting to those rooms will show up as whatever they have programmed in as an ID. As always, any node can be searched in the Yaesu Active Nodes list. If they do not appear, they are not active! As soon as I can find some 'smart pills', we want to add connectivity to other platforms such as DMR, D-Star, Allstarlink and so forth.   
     The moniker 'Yard Dogs' comes from YRDG, short for Yellow River Digital Group. The YRDG WiRES-X rooms are an experimental effort for the group, but are open to anyone. Yard Dogs have a top-level domain name now: www.yrdg.org. Come visit us! The website is up and running. Remember members (say THAT quickly 10 times!), it belongs to you. 
     Mini-disasters: On July 25th, 2017, the receive antenna for the 146.61 repeater took a direct lightning strike. The top 2/3 of the antenna were blown completely off. Amazingly, the antenna is still able to receive although perhaps not as well as before! As of September 2017 it has not been replaced. The current plan is to erect another antenna elsewhere to take over those duties. It's just too difficult to reach and maybe we can re-purpose that antenna for something else that's not too important.
     Isn't it always the case that you find damage days, weeks or even months later, after you have a lightning strike? One of the many things that were damaged was one of the LNB's from a satellite dish. The rest of them gave up the ghost a couple of days ago. I guess they missed their friend.
     Mini-disaster #2: On Monday September 11th, 2017, Hurricane Irma, then downgraded to Tropical Storm Irma burst into town. I don't have official information but it appears winds were up to 50MPH. Of course, we get winds up to 70MPH sometimes during violent thunderstorms, and we get those!
     The upshot was that a guy wire broke at the 120' level of one of the towers. Not good! I had been keeping my eye on that tower since it has lots of directional antennas on it, and it had definitely been taking a beating. I am not sure what time the wire broke but I knew it for sure the next morning while I was surverying for damage. 
     The saving grace was, that during the storm, the wind was primarilty from the 'good' side of the tower. That is, there were two other guy wires holding up that section. Had the wind been from the opposite direction, well, I don't want to think about that! Emergency repairs were made 9-13-17. Good thing too as the wind is now coming from that 'opposite' direction! 
     Here below you see that tower. The 2m receive antenna is not completely shown, however, what you DO see is about what is left. 
Many thanks to W4NOC for his gracious assistance in making much of this possible. May I pay tribute to some of the amateurs that have left us in recent times? Our dear friends, K4UDR, W4GF, KR4IP, WB4DZK, N4RDM, W3IRZ, W4LHS, W4FDA and W4WDH, have left us with great sadness. However, we rejoice in the knowledge and friendship they shared with us over the years.   73 Dear Friends
     Check out http://k1kc.com and http://yrdg.org. The 'k1kc' page is my personal page and the 'yrdg' page is our local digital learning group. Thanks!