A-1 Operator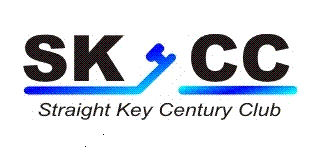 SKCC# 10315S             My favorite paddle.           My Kent KT-1                 
My home HF radio is a recently acquired Flex 6300.  It is my second SDR radio and I am delighted with how well it works. I have an Ameritron AL-811H amplifier. My tuner is a Vectronics HTF-1500. My antennas are a NA4RR Hex Beam mounted on my chimney, a ground-mounted Hustler 6-BTV and an inverted L that has 125 foot horizontal and 40 foot vertical components that I use on 160m and my newest antenna -- a 80m half-wave dipole.  I am very happy with its performance.   For mobile operation, I use an ICOM ID-811H.  Pictured above is my favorite paddle, a customized K8RA P-6 (has an extra heavy base).  My straight key is a Kent KT-1.
I can usually be found operating cw from 0700 to 1000UTC.  I'm an early-morning person.
5B-DXCC, 5B-WAC, WAS
I am an ARRL Official Observer (otherwise known as the Amateur Auxilliary)
I have been a ham for 44 years. I am 67 years old and am a retired teacher (math, science, and Spanish).
About half of my HF operations is on CW and the other half is devoted to digital -- JT9, JT65, and RTTY.
When its open, I find myself on 6-meters having a blast on the magic band (usually on 50.095).
QSL via LOTW, Direct, or via the BURO - I answer 100%  Please, no E-QSLs.