SPACE WEATHER
HF Radio Communications
Space weather impacts radio communication in a number of ways. At frequencies in the 1 to 30 mega Hertz range (known as "High Frequency" or HF radio), the changes in ionospheric density and structure modify the transmission path and even block transmission of HF radio signals completely. These frequencies are used by amateur (ham) radio operators and many industries such as commercial airlines. They are also used by a number of government agencies such as the Federal Emergency Management Agency and the Department of Defense.
There are several types of space weather that can impact HF radio communication. In a typical sequence of space weather storms, the first impacts are felt during the solar flare itself. The solar x-rays from the sun penetrate to the bottom of the ionosphere (to around 80 km). There the x-ray photons ionize the atmosphere and create an enhancement of the D layer of the ionosphere. This enhanced D-layer acts both as a reflector of radio waves at some frequencies and an absorber of waves at other frequencies. The Radio Blackout associated with solar flares occurs on the dayside region of Earth and is most intense when the sun is directly overhead.
Another type of space weather, the Radiation Storm caused by energetic solar protons, can also disrupt HF radio communication. The protons are guided by Earth's magnetic field such that they collide with the upper atmosphere near the north and south poles. The fast-moving protons have an affect similar to the x-ray photons and create an enhanced D-Layer thus blocking HF radio communication at high latitudes. During auroral displays, the precipitating electrons can enhance other layers of the ionosphere and have similar disrupting and blocking effects on radio communication. This occurs mostly on the night side of the polar regions of Earth where the aurora is most intense and most frequent.
More information on solar activity from an amateur radio operator's perspective is available at http://www.aoc.nrao.edu/~pharden/hobby/FDIM81.pdf
Above is an updated look at the visible solar disk on Monday. Solar activity during the past 24 hours was low. Region 2339 continues to move further behind the west limb and is no longer a threat for Earth directed solar flares.The visible disk is left with 6 numbered regions, including newly assigned sunspots 2349 and 2350. Each do not appear to be a threat for noteworthy solar flares at this time. Another new sunspot is turning into view off the northeast limb and may be numbered later today. No Earth directed coronal mass ejections were detected during the past day.
Our Sun was quiet last week with hardly an active region in sight.       This quiet extended into the first few days of May but has picked up recently.
The sun has kicked activity into high gear this week. NOAA ups the flare risk due to two new players, one of which has already given us an X-flare.
If you've been wondering why band conditions have been poor lately  . . . . read on.  As the sun reaches its maximum 11 year peak in activity additional solar flares can be expected.  Fortunately, propagation has gradually been improving lately with frequent openings on 12 and 10 meters. More recently there have been solar flares and other disturbances which affect ham radio propagation. Did you know there are  daily space weather reports similar to weather reports on Earth? You can see space weather videos by Dr. Skov at ahttp://spaceweather.tv/ and interesting amateur radio propagation at   www.solarham.com .
Solar flares not only affect radio propagation, they also cause the aroras. Radiation from the flares strike Earth's atmosphere and charge the air molecules causing them to emit light. Beautiful, colorful light displays can been seen at night, especially in the higher lattitudes. We call them the Northernb Lights or Aurora Borealis. See the photos below that various photographers have taken.
What is a Solar Flare?
 A solar flare is a violent explosion in the Sun's atmosphere with an energy equivalent to tens of millions of hydrogen bombs. Solar flares take place in the solar corona and chromosphere, heating plasma to tens of millions of kelvins and accelerating the resulting electrons, protons and heavier ions to near the speed of light. They produce electromagnetic radiation across the electromagnetic spectrum at all wavelengths from long-wave radio to the shortest wavelength Gamma rays. Most flares occur around sunspots, where intense magnetic fields emerge from the Sun's surface into the corona. The energy efficiency associated with solar flares may take several hours or even days to build up, but most flares take only a matter of minutes to release their energy.
Solar Flare Classifications
 Solar flares are classified as A, B, C, M or X according to the peak flux (in watts per square meter, W/m2) of 100 to 800 picometer X-rays near Earth, as measured on the GOES spacecraft. Each class has a peak flux ten times greater than the preceding one, with X class flares having a peak flux of order 10-4 W/m2. Within a class there is a linear scale from 1 to 9, so an X2 flare is twice as powerful as an X1 flare, and is four times more powerful than an M5 flare. The more powerful M and X class flares are often associated with a variety of effects on the near-Earth space environment. Although the GOES classification is commonly used to indicate the size of a flare, it is only one measure.
Coronal Mass Ejection (CME)
 A coronal mass ejection (CME) is an ejection of material from the solar corona, observed with a white-light coronagraph. The material consists of plasma consisting primarily of electrons and protons (in addition to small quantities of heavier elements such as helium, oxygen, and iron), plus the entrained coronal magnetic field. When the solar cloud reaches the Earth as an ICME (Interplanetary CME), it may disrupt the Earth's magnetosphere, compressing it on the dayside and extending the nightside tail. When the magnetosphere reconnects on the nightside, it creates trillions of watts of power which is directed back towards the Earth's upper atmosphere. This process can cause particularly strong aurora also known as the Northern Lights (in the Northern Hemisphere) and the Southern Lights(in the Southern Hemisphere). CME events, along with solar flares, can disrupt radio transmissions, cause power outages (blackouts), and cause damage to satellites and electrical transmission lines. Find more information here:  GOES SXI Website. http://sxi.ngdc.noaa.gov/index.html
Visit "Solarham"to learn more about how the sun affects ham radio communications.
Here's some Northern Lights photos taken by various photographers.  The beautiful light display in the sky are cuased by solar radiation striking the Earth's atmosphere and electrofying the air molecules, causing them to give off  light of various colors.
April 15, 2015 Aurora from Alberta, Canada by Chris Ratzloff.
INTERPRETATION OF SOLAR DATA
"A" INDEX ….. 1-6 BEST 7-9 FAIR 11+ BAD - Represents overall geomagnetic condition of the ionosphere over a given 24 hour period.
"K" INDEX ….. 0 or 1 BEST … 2 OKAY .… 3+ BAD .…. 5 VERY BAD - This is the overall geomagnetic condition of the ionosphere averaged over the planet over the past 3 hours. K index indicates geomagetic storms. Below 10 MHz, K of 5+ increases noise level appreciably, K of 7+ degrades HF significantly.
"SFI" ….. 70 NOT GOOD … 80 GOOD … 90 BETTER …100+ BEST - SFI is the Solar Flux Index and is a measure of total radio emissions from the sun.
Higher Solar Flux generally suggests better propagation on the 10, 12, 15, 17, & 20 Meter Bands. Solar Flux rarely affects the 30, 40, 60, 80, & 160
Generally, propagation conditions are best when the A index is 10 or lower, and the K index is 3 or lower.
SFI Solar Flux Index: When >70 then 20m opens. When > 90 then 15m opens.
X-Ray : Solar X-Ray emissions will cause shortwave fadeout. Classification from weak to strong X-Ray emissions : A, B, C, M, X
During a solar X-ray outburst, the lower frequencies are the first to suffer, with subsequent fading up the frequency spectrum over a short period (usually less than a hour). Signals crossing daylight paths will be the most affected (obviously as X-Rays come from the sun).
If you cannot hear signals there may be nothing wrong with your receiver or antenna. To see if a fadeout has occurred go to http://www.solarham.net/xray.htm
If you want to know more about why the ham bands are experiencing poor propagation lately and what can expected in the near future, check out this Fox News video:"The perfect solar storm? Sun eruptions to peak in 2013" at http://www.foxnews.com/science/2013/01/14/perfect-solar-storm-sun-activity-to-peak-in-2013/
RECENT ACCOMPLISHMENTS
Check out . . . "The Sex Life Of An Electron" . . . at the bottom of this page.
THE WINTER SEASON IS RAPIDLY APPROACHING HOWARD, PENNSYLVANIA
LAST WINTER was unusual because we received very little snowfall. Only used the snow plow one time for a four incher that melted off fast. Most days were cold and were spent on the air in the ham shack. It will be a big challenge to completeneven minor antenna and tor work before the cold weather arrives this yeart because of the disability obtained falling 15 feet from a tree ladder which fractured my pelvis and ripped out all four right upper arm shouldeer rotocuff muscles.
I'm in need of help from someone to climb my tower to retreive a pulley rope and to hang the 80 meter inverted vee antenna. If you are willing to help please contact me (814-625-2468; k3sew@arrl.net).
K3SEW ON-LINE LOGSEARCH
https://secure.clublog.org/logsearch/K3SEW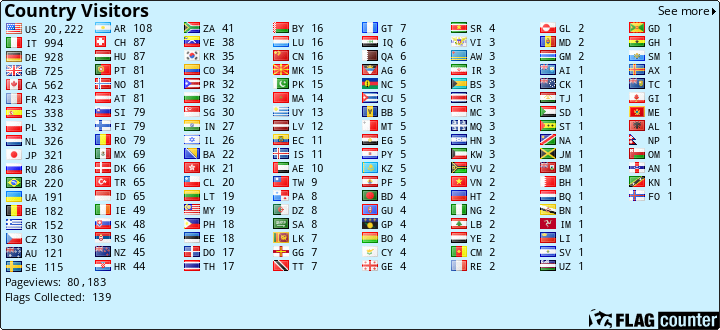 WORLD CLOCK – GMT TIME
WORLD CLOCK – LOCAL TIMES
PRESENT QTH, HOWARD, PENNSYLVANIA, CENTRE COUNTY
PRESENT QTH HOWARD, PENNSYLVANIA, CENTRE COUNTY
40 METER CENTER FED DOUBLE EXTEND ZEPP ANTENNA
This is my favorite antenna. It tunes all bands 80 through 10 meters. and is fed with six inch wide homebrew open wire using #10 wire and 1/2 inch x 7 inch PVC pipe spacers at 1 foot intervals. A little heavy but very rugged.
Using PVC pipe as feed through insulators through the exterior house wall, down through the ceiling tile,into the radio shack and onto the MBVA Nye Viking tunner. I learned this little trick from Morris, W3SCB.
> Three towers are being added to the ham station this year. Land has been cleared to accomodate the main tower which will support a Hygain TH7DXX for 10, 15 & 20 meters. It will also help support a North-South fixed position 3 element delta loop for 40 & 30 meters and East-West 3 element delta loops for 40 and 30 meters.
< This 80 ft Rohn 25 tower will support a 4 element 17 meter monoband beam, a 2 meter 22 element beam, and one end of the 135 ft dipole.
> TOWER #3 The 80 ft Amerite tower NOW HAS a 12 meter 3 element monoband beam. It will also help support the East-West fixed position 3 element delta loop for 40 & 30 meters. It will also hold up one end of a 135 ft dipole fed with openwire into a tuner.
Getting the TH7DX up sure put a smile on my face!
RAISING THE TH7DX
OCTOBER 14, 2012
Ron (K3SEW), Rich (Son-in-law), and Mick (W3FJ) making final plans to get the 7 element tribander up on the 70' tower.
A slide ramp or trolly made from stainless steel cable is being used. The photographer was a litle tipsy!
Paul McBride (Mick, W3FJ) wants to pull it up using the Kubota and a single fixed pulley at the tower base and the ginpole.
Now lets see . . . what is the best Boy Scout knot to use? How bout the boweline.
And away we go !
Come on fellas get it up here. I can't beleive I'm still doing this stuff at age 74!
The temporary and permanent guys became big problems and we didn't get her up on October 14.
STATION EQUIPMENT
Icom - 781
Heathkit Amplifier SB220
Nye Viking Matching Netwwork MBVA #1
Nye Viking Matching Network MBVA #2
Nye Viking Matching Network MBVA #3
Drake C4 Station Console
Drake MN-2000 Antenna Tunner
THE MORSE MACHINE - Advanced Electronic Applications, Inc.
W2IHY 8 Band Equalizer, Heil Pro-40 Microphone and W2IHY EQplus
It snows a lot here in the Sproul Mountains of North Central Pennsylvania
Kilowatt Three South East West
Inspired by my neighbor, K3KOQ, and classmates in college physics, K3QIA and K3AKZ, I became interested in amateur radio at age 20 and received the Novice license, KN3SEW in 1962. Received General Class that same year and became Extra Class in 1971. K3SEW is the only callsign ever held and I operated with it from various residences: Shamokin, PA; Stone Ridge, NY; Sunbury, PA; North Windham, ME; Northumberland, PA and from my present QTH in Howard, Centre County, PA.
As a science teacher, a school ham radio club was always part of my curricula and as a professional executive with Boy Scouts of America, Jamboree On The Air was a major annualevent. In addition to sharing ham radio with youngsters, I enjoy building antennas and DXing. My favorite mode is definitely CW but I do have a microphone and a teletype station.
Station equipment includes: Icom 781 Transceiver, Alpha 87 & SB220 Amplifiers, 2 MBVA Nye Viking Antenna Matching Networks; AEA Morse Machine and various homebrew stuff including several homebrew computers. Computer logging, rig control, and internet resources are used.
Antennas include: TH7DXX 10, 15 & 20 triband beam; TB3 10, 15 & 20 triband beam; 12 Meter AJ1T monoband beam; 204BA 20 meter monobander; 40 meter 3 element delta loop; 80 meter / multiband horizontal loop using open wire feed; 40 meter / multiband center fed zepp, 160 meter slopper; and reference dipoles for 80, 30, 17 & 12 meters. I'd build a 160 meter vertical with all the radials if I know I wouldn't move again!
Awards include: Triple Play W.A.S. #7, WAC, We The People; 5-Band WAS,DX Challenge 1784/1829,Mixed, Phone & CW DXCC;, 8-Band DXCC, and DXCC Honor Roll. Total Confirmed Countries = 339. Confirmed Current Countries = 324.
See you "On the Air"
de Ron K3SEW
WINDHAM, MAINE QTH
1990-1995
Antennas in Windham, Maine were the 204BA 20 meter monobander shown above.
Others were a Th7DX Tribander, 80-10 meter Vertical Loop, and a 40 meter Center Fed Zepp.
SUNBURY, PENNSYLVANIA QTH
1971-1984
Equipment at the Sunbury QTH was the Drake B Line, Heathkit SB220, homebrew 813 transmitter & TZ40 AM modulator.
Ron, K3SEW, and son, Adam, WA3THG.
Antennas at the Sunbury QTH were a 3 element qubical quad, 80 meter inverted vee, 40 meter double extended zepp.
Because of high maintenance the quad was replaced with a 204BA 4 element 20 meter monobander and a 22 element two meter beem above and an 80 meter inverted vee side mounted off the tower at Sunbury. That's me on the tower at age 28. I'm age 74 now and still climbing!
SCARS #7246
ECARS #30357
STRAIGHT KEY CENTURY CLUB MEMBER #4872
HOMEBREW 80~10 ANTENNA TUNER – Built from QST Article, June 1964. A transmatch (antenna tuner) for 80~10 meters at 1 KW. Ideal for a new Ham to get started. QST article and photos available upon e-mail requestk3sew@arrl.net. Ron, Howard, PA, 814-625-2468. $55 + shipping or arranged pick up.
– A very husky, heavy duty, extremely well built monster triband beam. 6 elements on a 24' boom. All stainless steel hardware. F/B gain 21 db. Forward gain: 10m/10.3 db, 15m 9.8 db, 20m 9.6 db. Weight 82 lbs. Good condition with eons of use left. Beam is down and being cleaned and bundled for sale. Parts labeled for reassembly. Pick up best not easy to ship. ARP article rating top ten tribanders and more info available by e-mail request k3sew@arrl.net. Ron, Howard, PA, 814-625-2468. Asking $400.
Although CW is my favorite mode, I've always enjoyed RTTY. Back in the 80's I was very active in RTTY ART using Model19 and Model 28 teletype machines. Since then technology has greatly changed. Now I'm operating FSK using the W3YY board and the MMTY computer software. RTTY WAS & DXCC on all bands have become the new challenge.
AWARDS
I'm not a psychotic paper chaser. However, I've been acumulating Ham Radio Awards since I was first licensed in 1962.
K3SEW ARRL DXCC AWARD
Updated January 6, 2015
THE BEST INTERNATIONAL REPLY COUPON (IRC)

My best award (The Car)
"THE SEX LIFE OF AN ELECTRON"
by
A DISTORTED WAVE
ONE NIGHT WHEN HIS CHARGE WAS PLENTY HIGH, MICRO FARAD DECIDED TO GET A CUTE LITTLE COIL TO LET HIM DISCHARGE. HE PICKED UP MILLA AMPS AND TOOK HER FOR A RIDE ON HIS MEGACYCLE. THEY RODE ACROSS A WHEATSTONE BRIDGE AND STOPPED IN A MAGNETIC FIELD BY A SMALL STREAM OF EDDY CURRENTS.
MICRO FARAD, ATTRACTED BY MILLI AMPS CHARACTERISTIC CURVE, SOON HAD HER AT MINIMUN RESISTANCE AND HER FIELD WAS FULLY CHARGED. HER RIPPLES WERE PULSATING HEAVILY AND HER CAPACITORS WERE GETTING HOT AND LEAKY. HE TRIED TO TEST HER SHORT BY PULLING OUT HIS HIGH VOLTAGE PROBE AND INSERTING IT IN PARALLEL. HE BEGAN TO SHORT CIRCUIT HER SHUNT.
FULLY EXCITED, MILLI AMPS SAID: MHO! MHO! MHO!
AT LAST SYNCHRONOUS MOTION WAS TAKING PLACE BETWEEN THE TWO COMPONENTS. WITH HIS TUBE AT MAXIMUM POTENTIAL AND HER COIL VIBRATING DUE TO EXCESSIVE CURRENT FLOW, SHE SOON REACHED HER MAXIMUM PEAK. BUT MICRO FARAD WAS LAGGING BEHIND AND ONLY AFTER SEVERAL TIME CONSTANTS DID SHE FINALLY REACH SATURATION AND THERMONIC EMMISSION TOOK PLACE.
THE EXCESSIVE CURRENT IN HER SHUNT HAD HER PRETTY HOT AND MICRO FARAD'S CAPACITOR WAS RAPIDLY DISCHARGING. THEY FLUCTUATED ALL NIGHT AT TWO CYCLES PER SECOND, TRYING VARIOUS CONNECTIONS UNTIL HER MAGNET HAD LOST ALL OF ITS FIELD STRENGTH. FINALLY MILLI AMPS EVEN TRIED SELF INDUCTION.
WITH HIS BATTERY FULLY DISCHARGED, MICRO FARAD WAS UNABLE TO EXCITE HIS FIELD, SO THEY ENDED UP BY REVERSING POLARITY AND BLOWING EACH OTHER'S FUSES.
"Energy has been expended and work has been done!"