Gene Greneker, K4MOG has been an amateur radio operator since receiving his Novice license in 1957, and K4MOG is the original call. He holds an Extra Class license.   In addition to his amateur radio license he holds a second class radio telegraph, and General Radiotelephone (Former First Class Radiotelephone) with radar endorsement. His interest include amateur radio, optical astronomy, radio astronomy, image processing, photography (still and video) and radar system design and applications.
Current amateur radio equipment includes: FT DX 5000 transceiver, and an ACOM 1500 linear amplifier. A Johnson KW matchbox is used to tune a 40 meter double Zepp fed with open line and cut for gain on 40 meters.  A 3 element StepIR beam is used on the 20 through 6 meter bands. A 15 element Yagi is used on the 2 meter band.  HF Mobile IC-706 and High Serria Antenna. The Yaesu 847 is used for VHF and UHF.
ALL QSL CONFIRMATIONS ARE  MADE VIA ARRL LOG BOOK OF THE WORLD.  IT IS EASY, FAST, COUNTS FOR DXCC AND WAS.  IF I HAVE WORKED YOU YOU ARE MOST LIKELY IN MY LOGBOOK OF THE WORLD LOG.  SOME OLDER CONTACTS ARE BEING SLOWLY TRANSFERED FROM A HAND LOG TO THE COMPUTER LOG.
Rev: K4MOG - May 5, 2014
K4MOG was a collector of microphones and various communications systems.  Several of these items are shown below.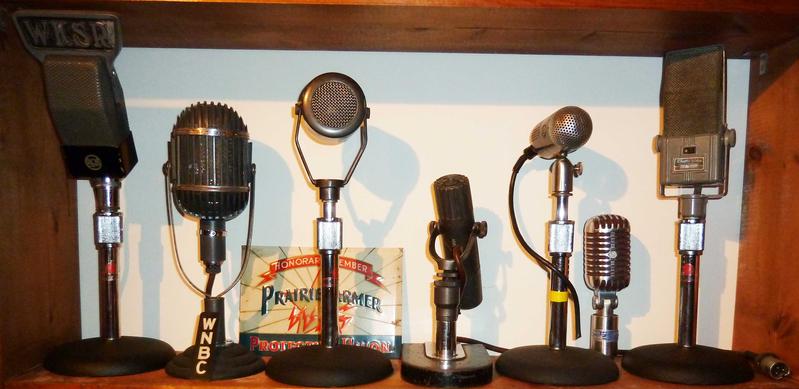 �
�