BE ADVISED:

  The ARRL National Parks On The Air awards program does not recognize that I live in Hot Springs National Park, my address is in Hot Springs National Park (71913), and my FCC Licence shows that I live in Hot Springs National Park (71913), but the league's program does not. 
As a result:   

I will not be participating in the ARRL National Parks On The Air program. 

 I will NOT be using Logbook Of The World (LOTW) during the entire length of 2016

, so paper QSLs ONLY and DIRECT or via the Bureau.
Please understand that I get a TON of QSL requests due to operating from a National Park as well as IOTA Island DX-Peditions, so.....
 I CANNOT, repeat CANNOT  honor QSL requests that DO NOT include an SASE. Thanks in advance!   If you want my card you MUST INCLUDE AN SASE, NO EXCEPTIONS!
ABSOLUTELY POSITIVELY NO....repeat NO confirmations via eQSL or LoTW.
IOTA:  The Radio Society of Great Britain's "Islands On The Air" program requires that those wishing to get credit for IOTA contacts MUST HAVE PAPER CARDS.  This is their rule, not mine. So if you want your contact/QSL to be good for IOTA, go DIRECT or via the BUREAU with a paper card.  No exceptions.
DX STATIONS: ALL DX CONTACTS WISHING A PAPER QSL FOR IOTA DX-PEDITIONS MUST ENCLOSE SAE AND $2 USA GREEN STAMPS (aka DOLLAR BILLS) . DX Stations wishing to get a paper QSL who send their card to me VIA THE QSL BUREAU (Buro/Burro) will recieve one via the bureau.  
If you send IRC's please understand you WILL NOT GET A REPLY.  There are no post offices for over 100 miles that will accept IRCs.  IT COSTS ME more to send your worthless IRC(s) back to you.  DO NOT repeat -- DO NOT SEND IRC's.  It costs me MORE to send them back to you and I go at a loss even more.
I operate DX-Peditions at a $$ LOSS $$.  How fair is it for me to foot the bill for the DX - Pedition AND your return postage?
DOG ISLAND IV IOTA DXPedition WILL BE MAY 2017!
Dog Island in and of itself is highly rare as DXpeditions go.  The far more common in the group, St. George and St. Vincent have had active stations in recent years as well as locals, but Dog Island is a different story. Almost 60% of all IOTA hunters need NA-085 (the group) and Dog Island, with it's private boat/ferry only transport by for is the most rare.
Dog Island is in the IOTA "St. George Island" Group.  Dog Island has no streets, grocery stores or posh cafes...it is not accessable by car and requires a 6 mile charter or ferry ride to get to the island.  We have to bring everything we wish to use on the island, clothes, food for 7 days, water purification for 7 days, because if you don't bring it -- you don't have it.
This year's DX-Pedition will be in MAY 2017.  The first and last day of the DXPedition may have less activity with setting up and breaking down the station.  RIG :  Icom i706 MK II  Antennas to be announced.  Expect mostly SSB on 75m THRU 6m.  I can also be found on CW.  Expect contest style pile-ups and exchanges as there will be little time to chat. 
Thank you VERY Much for your support for Dog Island III operation last year and this year's Dog Island IV.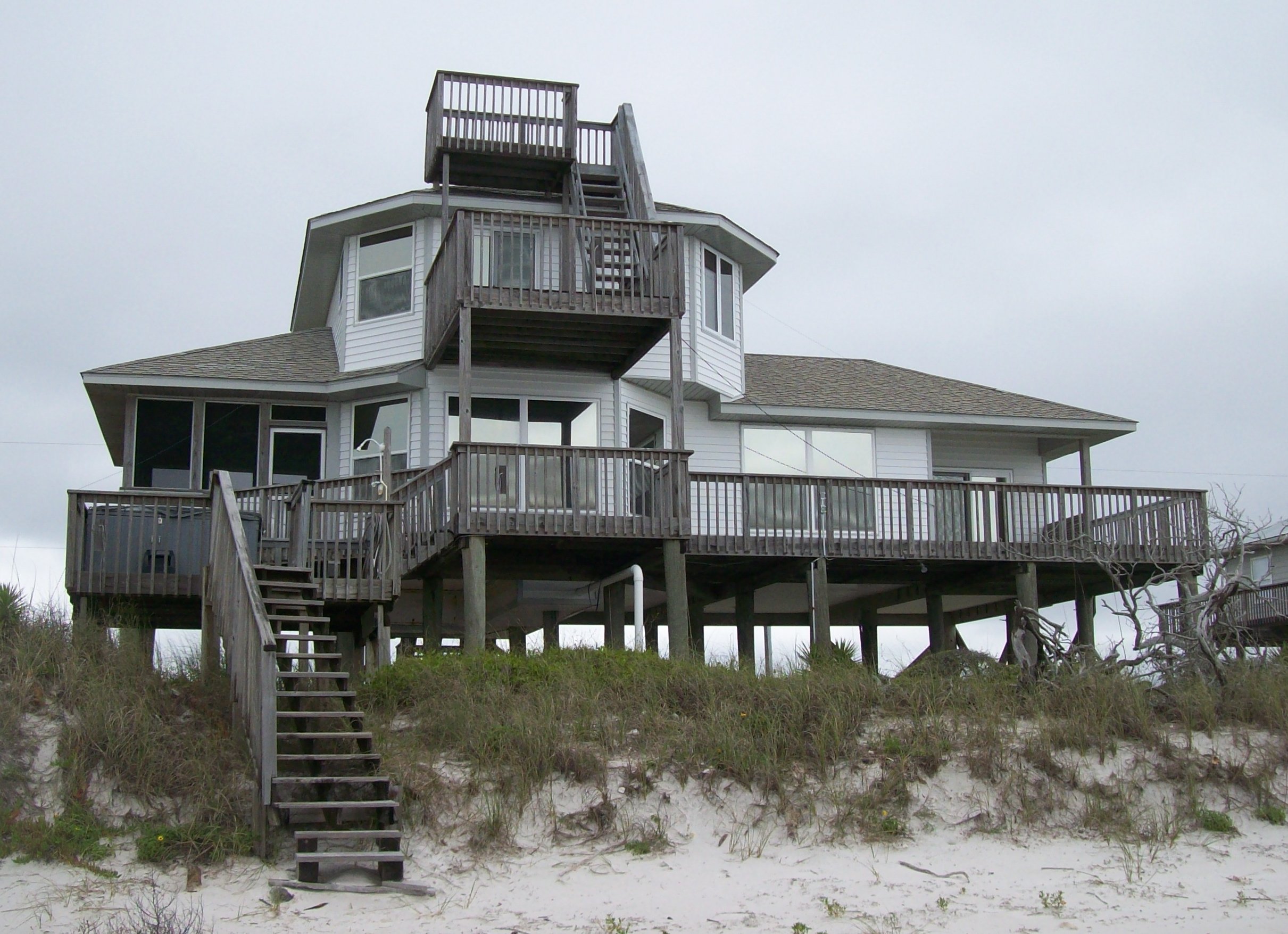 HOME QTH OPERATIONS QSL INFO:
DX contacts may either QSL direct or via the QSL Bureau and your reply will be sent same. I DO NOT use eQSL. com for DX confirmations.
DX: I will be QSL'ing you via the QSL Bureau, STATESIDE QSL managers, or in extreme cases direct.
I can confirm the following:
10-10, 10-10 VP, Arkansas, Garland County, Hot Springs National Park, SKCC # 6898, and QCWC.
And YES I actually do live in a National Park. Hot Springs National Park is an annomoly where non-National Park Service people can live within the zip code. While most residents of Hot Springs are miles away from the park, I live on the South side of Music Mountain--about 1/2 mile from Sunset Trail which is at the summit of Music Mountain and is at about 1,500' ASL. QTH is about 850' ASL, Lake Hamilton--which can be seen from the QTH is at about 400' ASL. My QSLs are valid for many National Parks awards and certificates.
Equipment:
Icom 706, Yaesu FT-757 GX MK II, Swan 500 CX,  Icom V8000, Icom V8.
Antennas:
Off Center Fed Dipole Array at 55', Alpha Delta 160-40m Array, 10m Dipole, as well as 2m and 6m Yagi all mode .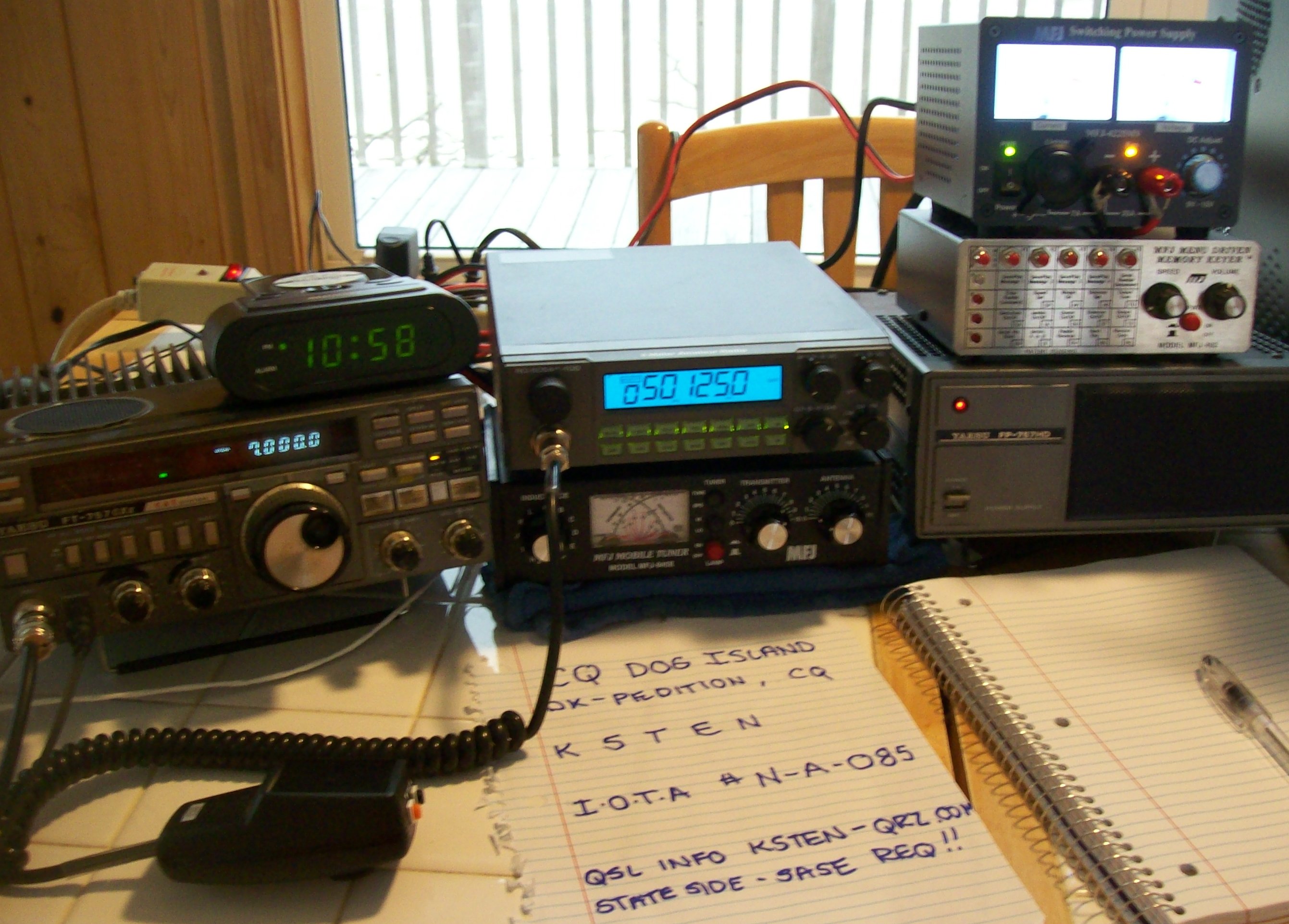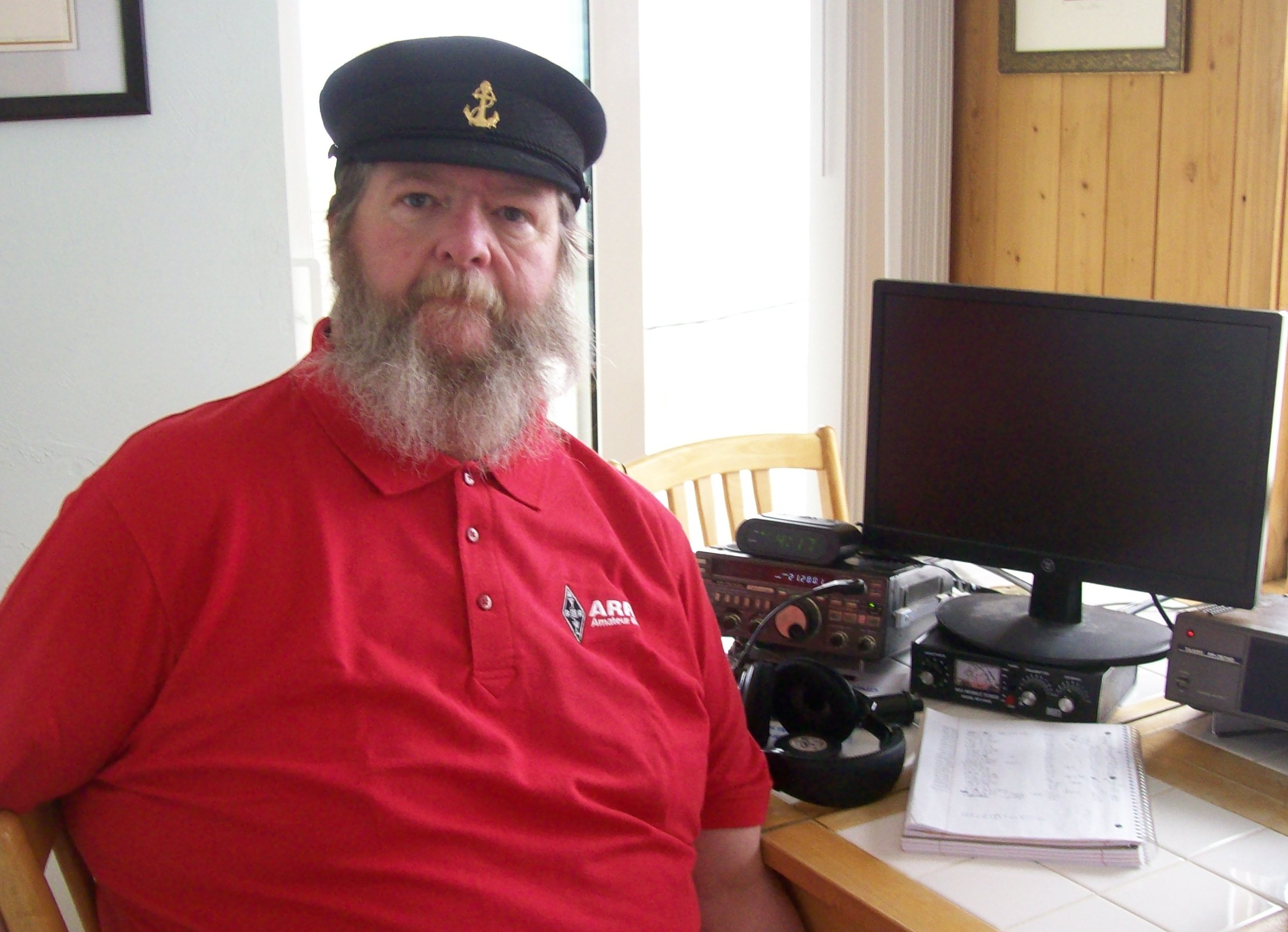 Interviewing the late Col. Greg "Pappy" Boyington, WKRS 1982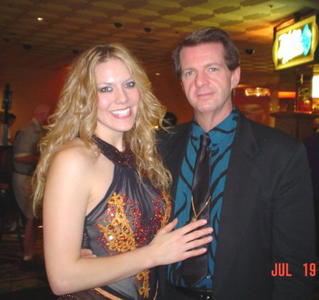 Singer from the "Rio" Casino (Was on 1st season of "American Idol"
My Great Great Grandfather Calvin Curlee Bullard was in the Alabama 5th Cavalry, so was his brother George.
His cousin Henry, rode with Forrest in the Army of Tennessee, "Bledsoe's Light Artillery" and Brother George served in the AL 5th CAV with CC Bullard. It is most likely that ALL three fought at Brices Crossroads, Mississippi -- in different units assigned to Nathan Bedford Forrest. Their families would end up settling within 10 to 25 miles of that battlefield.
In only two of the four sides of my family no less than 15 direct ancestors served in the Civil War honorably.
73
Bruce