This is a picture of my Radio Station. Located in Euless, TX.
The first thing most people notice about me is that I do not sound like a native Texan. That is because I am from Jamaica! I have lived in both New York and Texas since I moved to the USA in 1981.
Work in Progress
BASE FOR A ROHN25 TOWER
BASE COMPLETED
K5WSW in red cap, AD5KE on tower
K5WSW Hex Beam From TEXAS TOWERS installed by AD5KE and K5LMH
Up 40 forty feet Hex Beam Project Completed August 1, 2014.
New SteppIR Antenna project started August 2015
Hex Beam Replaced by DB18 from SteppIR
I got this winch from Harbor Freight to replace the hand crank that came with the Glen Martin Hazer
- I will listen, and listen, and then listen again before calling.
- I will only call if I can copy the DX station properly.
- I will not trust the DX cluster and will be sure of the DX station's call sign before calling.
- I will not interfere with the DX station nor anyone calling and will never tune up on the DX frequency or in the QSX slot.
- I will wait for the DX station to end a contact before I call.
- I will always send my full call sign.
- I will call and then listen for a reasonable interval. I will not call continuously.
- I will not transmit when the DX operator calls another call sign, not mine.
- I will not transmit when the DX operator queries a call sign not like mine.
- I will not transmit when the DX station requests geographic areas other than mine.
- When the DX operator calls me, I will not repeat my call sign unless I think he has copied it incorrectly.
- I will be thankful if and when I do make a contact.
- I will respect my fellow hams and conduct myself so as to earn their respect.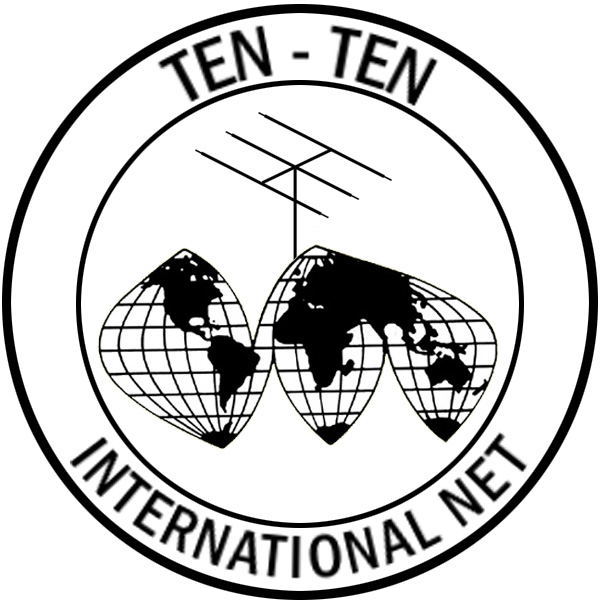 Ten - Ten #77088
Recently I switched to using HAM RADIO DELUXE for logging.
My recent  QSO will be shown when I update the logbook on QRZ
Me, K5WSW and the XYL, KF5QEL