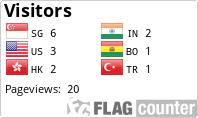 Hello and Thanks for stopping by, please call me Johnhenry. Dxing is my favorite pastime in radio !!
The picture is from my shack overlooking the Detroit River and the City of Windsor in Ontario Canada.
For HF im running a Kenwood TS-480sat into a Hustler 6BTV ground mounted vertical antenna with about fifty 25 foot radials.
I also use a Yaesu 8900r Quad Band for 2/6/10/440 into a Diamond X50 NA ground plane mounted 50 feet on my roof.
All QSL`s are answered promptly,
LOTW and HRDLOG, CLUBLOG,EQSL.cc highly preferred.Direct with SASE , ARRL Bureau, Omiss ,Bureau,
Thanks Again, 73
JOHNHENRY
K8JHD