SOTA Activation 26 July 2017:
Successful activation of W0C/PR-017 Crystal Peak!  Tough climb to 13,800', but awesome view.
- Big Bear, CA 2017
Field Day 2017
Great time giving the KX2 a workout in crowded bands.  Most importantly, great time with family and friends!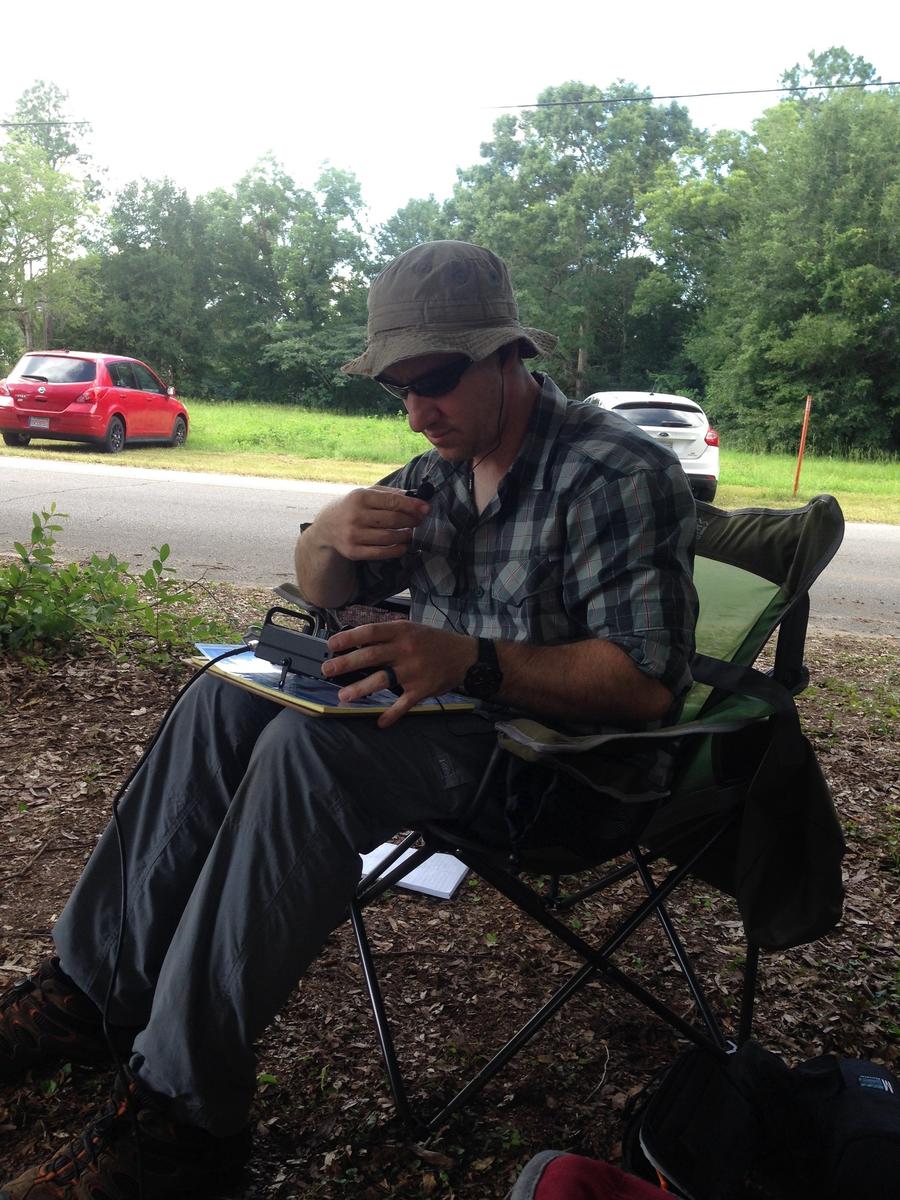 Licensed since 1992, I am currently operating / living in the panhandle of Florida. I got involved with Ham Radio as a kid when a few hams came and visited us at my Boy Scout Troop. I caught the 'bug' and got licensed as a 'Tech Plus' (needed CW back then) at the ripe old age of 12. Eventually I upgraded to General, and am married to a wonderful woman who constantly encourages me to stay active in the hobby.  Something about fond memories from my childhood, and the sight and smell of old tube radios listening to far away voices makes the hobby really enjoyable for me.
I have always used tube radios. Dad had a big Heathkit collection, and I have great memories of listening and talking around the world with old Heathkit SB-100s, SB-300/400s, the old HW & DX series rigs, and the Mohawk / Apache sets. Dad also had what we called the 'Dissection desk'. He would put the non-functional rigs there, and I would take them apart with a soldering iron and a screw driver learning about circuits trying to 'fix' them. In truth I had no idea what I was doing, but it was fun 'working' on radios with my Dad.
My Station (so far) consists of:
Heathkit SB-101 (Great memories on this rig as a kid) [Completely restored, aligned, cleaned, repainted, and all NOS tubes were installed ... took me awhile but it was worth it!]
Elecraft KX2 [Use this for Digital modes and CW.  Works great, but not a tube radio!]
Barker & Williamson 5100 (Having a blast operating AM!) [Beautiful transmitter, works fantastic!]
Hammarlund HQ-129X [Electronically restored, surprisingly sensitive receiver]
Hammarlund SP-600 [Smooth, neat receiver, working on it now]
Collins 75A-4 Receiver [Beautiful receiver, but needs some work]
Heathkit SB-600 Speaker / Power Supply [Restored, modernized power supply]
Bunch of Heathkit diagnostic / repair gear
Current Antennas:
- W3EDP / Zepp end fed 84' antenna
My favorite part of the hobby is building my own antennas. So far I have built a bunch of Dipoles, Loops, Longwires, Beverages, 'Normal' Verticals, Wire Verticals, and Wire beams. I've made a few mistakes and learned a lot along the way. I love cooking up an idea in my head, running some numbers, stringing up some wire and seeing how it works.
Hope to hear you on the air!
73,
Jesse
In order to restore the radios, first I had to restore the diagnostic gear that I would use to restore the radios.  Which came first, the tube tester or the transceiver?
Operating at night . . . that is why I love tube radios!
Going through the SB-101
Double checking the HQ-129x after an alignment