Hello and thanks for visiting.
I have been a HAM since 2/2015.  I spend most of my time on 2 meter/70cm.  I have many Yeasu HT's and 5 Yaesu mobile sets I work with.   I also have a FT-991 but need to install exterior antenna first.
I have recently entered into the world of digital voice via Echolink and D-Star.  I have 2 Icom radios I currently use for this purpose, an IC-7100, and  ID-51 Plus.  I have recently built a DVAP hotspot utilizing a Raspberry Pi.  The system works very well and allows for many clear and frequent contacts.  My current main shack radio is the IC-7100. 
I have also just set up a Wires-X node using an HRI-200, Yaesu FTM-100 and Yaesu FTM-400 radio.  I am in the process of constructing a Wires-X net with some friends.  My Wires-X User ID is 30052. 
I am currently studying for my Extra and hope to have it by Summer 2017.
HAM MEMBERSHIPS
ARRL - American Radio Relay League
DRC – Denver Radio Club
ARA – Aurora Repeater Association
CART - Colorado Amateur Radio Team
WIARC - Western Illinois Amateur Radio Club
MISCELLANEOUS STUFF - MUSTANG RESTOMOD
My other main interest is my 1968 Mustang Fastback GT "S Code" (390, 4 speed, 9 inch Detroit Locker) which I have owned since high school (1976).  I am the second owner.  It is currently in for restomod work and should be drivable by Summer 2017.  I will update picture as work progresses.  When finished it will be slightly modified with a 427 stroker, Dakota digital gauges, air conditioning, power windows, coilover suspension and 5 speed Tremec transmission.
Status as of 01/30/2017 - 7 coats of Epoxy and counting.  Getting ready for final coat of epoxy, more detail work and then the paint which will be the original Highland Green except a much higher quality and several coats of clear.  Getting closer...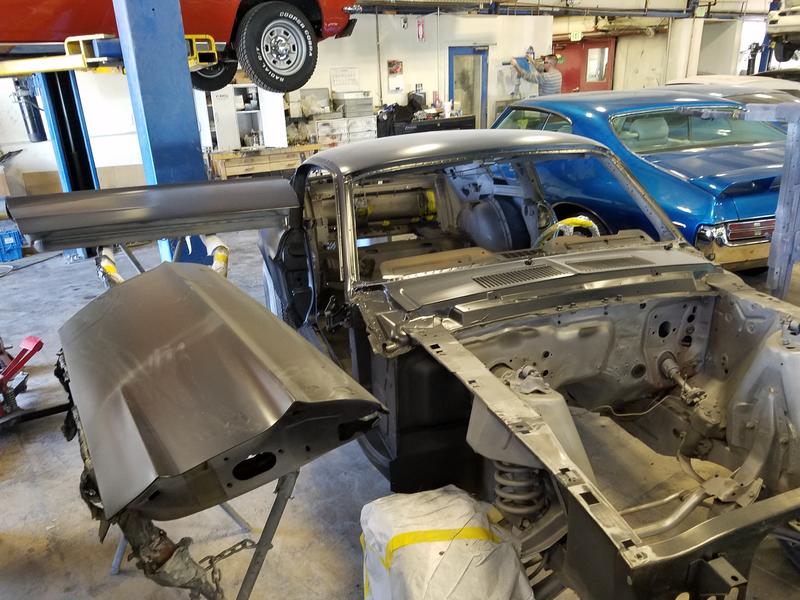 NEED HAM CABLE AND CONNECTOR PARTS?
I have found an awesome vendor that carries high quality parts at VERY reasonable prices.  Tower Electronics (PL-259.com) carries all the "hard to find" parts that you can spend days trying to track down.  Their shipping is also super fast.  Click the link below for online catalog.